Gael Tarleton
During an election year, there are certain restrictions on my communications to prevent the use of state resources for election purposes. One of these restrictions is a freeze on this website, meaning no new content can be added beginning May 14, 2018, until after the general election in November. If you have questions or comments about legislative issues, please feel free to continue to contact me.
Home
March 1, 2018
On Thursday night I joined my colleagues in asking Governor Jay Inslee to veto Senate Bill 6617, a bill that I voted for. I will not vote to override the veto.
Thanks to extensive communications with my constituents, I came to realize that although this bill was crafted with good intent, its expedited passage was antithetical to the very principles of good governance that I hoped it would preserve. There are necessary provisions and clarifications to how the state Legislature adheres to the Public Records Act. They should only become law after comprehensive public input.
My colleagues and I invite the public to take an extensive role in the creation of new legislation to provide transparency and oversight at the Legislature. I also invite the participation of government transparency experts, and the media, so that we can make the legislative process more transparent.
Because the Legislature has long held that it was exempt from the Public Records Act, we do not currently have processes, technology, and training in place to handle requests for information the right way. Constituents who write us with sensitive information should never fear that it will become public, and we must protect the privacy of whistleblowers, victims of abuse, and others who approach their representatives for refuge.
But we need you to help us create those processes. We must have hearings and we must include all those whom we serve. I apologize for having participated in the flawed process by which SB 6617 was passed, and pledge to rectify it and restore public trust in this institution. Thank you for guiding me, and showing just how important your voice is in the creation of Washington's laws.
Your voice in Olympia,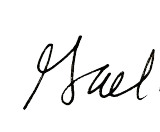 Biography
Gael began her career as a senior defense intelligence analyst for the Pentagon, working on security issues affecting ports across the country and other critical facilities. In 1989, she was the youngest person ever to receive in public the Director of Central Intelligence's "National Intelligence Medal of Achievement" for recognition of her exceptional contributions to protecting vital national interests.
After a decade working at the Pentagon, Gael ran two international subsidiaries of a Fortune 500 company in Russia. She was responsible for creating disaster preparedness and emergency response plans for ports nationwide. Her work helped rebuild the country after the Cold War collapse, employing new technologies in an effort to clean up nuclear waste and prevent environmental disasters.
Gael most recently worked as a strategic advisor for the Institute for National Security Education and Research at the University of Washington.
First elected to serve the people of King County as a Port of Seattle Commissioner in 2007, Gael was re-elected in 2011 and served as Commission President in 2012. During her five years at the Port, Gael has worked to increase transparency, protect the environment, and bring an end to human trafficking. During this time, she also served as a technical advisor for Pacific Northwest National Laboratory in Seattle.
Gael was first elected to represent the 36th legislative district in 2012. She will focus on creating jobs, safeguarding our environment, ensuring government accountability, adequately funding higher education, and funding health care.
Gael was recently appointed to serve on several boards and work groups such as the Women Legislators Lobby (WiLL), Pacific NorthWest Economic Region, and Legislators' Energy Horizons Institute. She also co-chairs the Washington State Aviation Caucus with Sen. Jim Honeyford of Sunnyside.
She holds a master's degree from Georgetown University and a Bachelor of Science from Georgetown's School of Foreign Service. The Northwest Asian Weekly honored her with the "Women Leaders 2012" award, and she also received the "Maritime Industry Official of the Year 2012" award.
Gael and her husband, Bob, have lived in the 36th District's Ballard neighborhood for nearly two decades. The Olympic Peninsula has been their favorite spot to fish for salmon and steelhead and go hiking for 25 years.
Seattle's Working Waterfront
The city of Seattle cherishes its connections to the water – it's all around us. The state legislature created a taskforce on maritime and manufacturing industries, which I co-chair.
This bipartisan, bicameral group is exploring what we need to do to hold onto the jobs and industrial lands for our maritime and fishing companies. Protecting our waterfront will provide our communities with sustainable fisheries, a healthy environment and future economic opportunities we can depend on.
This is why I love our working waterfront:
This segment shows the working waterfront and what it means for the future of our children and the many jobs that are part of maritime and manufacturing sectors:
Economic Resilience of Maritime and Manufacturing Taskforce covers several core sectors including fishing and seafood processing, ship and boat building, maritime logistics, military security and federal operations support, passenger water transportation and tourism.
This link includes information on the Taskforce, upcoming public meetings and work sessions and the Final Work Plan, which maps out the work of the Taskforce.
Below is also a list of Economic Impact Studies for an in-depth look at varying sectors in the Maritime Industry and their tremendous contributions to our state's economy:
Port of Seattle
Port of Tacoma
WA State Maritime Cluster Impact Study
City of Seattle Maritime Cluster
Commercial Fishing Industry
Additional Resources on the Working Waterfront and Maritime & Manufacturing Industries:
National Working Waterfront Network
Sea Grant Washington
Department of Commerce Maritime Industry
News Releases
Bill Blog
Videos
Legislator Profiles with State Representative Gael Tarleton, 36th District.
Strengthen the middle class through investments in higher education
Building an economy that works for everyone means making college affordable and accessible. In a state known for its high-tech and engineering industries, Washington House Democrats are committed to removing barriers to college. Here's Rep. Gael Tarleton sharing ideas on how to strengthen the middle class through investments in higher education. #waleg

Posted by Washington House Democrats on Friday, February 26, 2016
Contact
Olympia Address:
429A Legislative Building
PO Box 40600
Olympia, WA 98504
(360) 786-7860
Email Gael
Legislative Assistant:
Jacob Thorpe
Email: Jacob.Thorpe@leg.wa.gov
In-District Phone:
(206) 545-6570
Toll-free Hotline:
1-800-562-6000
1-800-635-9993 (TTY)
Committees:
Technology & Economic Development (Vice Chair)
Higher Education
Rules
Transportation
For Press Inquiries:
Andy McVicar, Deputy Communications Director
(360) 786-7215
andrew.mcvicar@leg.wa.gov
For broadcast-quality audio or TV/radio interviews:
Dan Frizzell, Broadcast Coordinator
(360) 786-7208
Dan.Frizzell@leg.wa.gov
---