Laurie Dolan
Biography
Rep. Laurie Dolan grew up in Spokane and is a lifelong Washington resident. In fact, her family has lived in Washington for generations, and her grandfather served as the first prosecuting attorney in Port Townsend before Washington became a state.  As a teacher and school director, Laurie spent her entire career tirelessly advocating for the needs of our children and our schools. Raised in a middle-class family, Laurie believes in making sure our economy helps working families.
Laurie earned her degree from the University of Washington and returned to Spokane in 1973 where she started teaching at Bancroft Elementary. At the time 97% of Bancroft Elementary students received free lunches. As a teacher, Laurie worked with children and families in poverty every day. In 1975, Laurie was asked to serve on the three-member bargaining team for the Spokane Teachers Association. New collective bargaining laws were in place, and Laurie helped her fellow teachers navigate difficult negotiations. In 1986 Laurie was hired as school director (like an assistant superintendent) for Spokane Public Schools. There she helped foster a cooperative working relationship between the teachers and management. In an effort to meet the needs of the school district, Laurie also administered alternative learning opportunities for Spokane students. In 2004, Laurie retired from education after 30 years helping children and families.
In 2005, Governor Gregoire hired Laurie as her policy director. Laurie worked with legislators, policy advisors, and advocates to improve the lives of Washingtonians. Since retiring in 2009, Laurie has served on the advisory board for Washington Aerospace Scholars'. Laurie and her husband, Art, traveled around the state encouraging Principals and Superintendents to enroll middle school students in the College Bound Scholars' program.
In her first term, Rep. Dolan is looking forward to fighting for working families and helping find a solution to fully fund education. Rep. Dolan serves as Vice Chair of the Education and State Government Committees, as well as serving on the Finance Committee.
News
Email Updates
Unless the Senate votes, $4.17 billion in construction projects won't happen
The House of Representatives passed a state capital budget on a 92-1 vote. But unless the Republican-controlled Senate acts, Washington state won't have a construction budget this year.
That state construction budget (House Bill 1075) funds $4.17 billion in construction projects around the state. Those projects are vital to our schools, universities, parks, environment and economy.
Here is what's at stake:
75,000 jobs in construction, engineering and natural resources
A record $1 billion to build new public schools, which would help satisfy the Supreme Court's McCleary decision to fully fund our schools—you can't hire new teachers without building new classrooms for our state's 1.1 million school kids
$800 million in projects at our colleges and universities
Local construction projects in every corner of the state
Affordable housing funding when the housing crisis is reaching its peak
Projects to bring safe, clean water to communities throughout Washington
Local projects
Right here in the 22nd LD, we stand to lose millions for important projects that touch nearly everyone in our community.
Lacey Boys and Girls Club
Tumwater Boys and Girls Club
St. Peter Dental Residency program
LBA Woods acquisition
Capitol Theater roof replacement
Old Tumwater Brewhouse rehabilitation project
That list is only the beginning. It doesn't show school projects, for example, because those are funded in coordination with school districts.
To see a map and description of local projects, click here and choose your county or legislative district.
What's next?
Lawmakers are now in triple-overtime, the third special session. The House of Representatives has worked in an open, bipartisan fashion to write and pass a capital budget that puts a history making amount of funding into building schools.
Failing to pass a construction budget at all would make history of a different sort. Unlike other states, Washington has always managed to pass all three budgets: operating, capital and transportation.
We've passed the operating and transportation budgets. All that's left to finishing our job is the Senate allowing a vote on the capital budget.
And time is slipping away. This is the middle of the construction season and we needed to be building classrooms two months ago to make sure all of our kids have safe, warm classroom to learn in when school starts up again this September.
If you care about this issue, please call the Legislative Hotline (800-562-6000) and ask your senator to vote for a capital budget that builds a better Washington for our kids.
---
A "Family First" budget for Washington!

Thanks to those of you who came to our town hall meetings on Saturday, March 11. We learned a lot. It is an honor to serve the 22nd Legislative District and the more we hear from you, the better job we can do.
We are now in week 11 of the legislative session. Bills that passed the House need to be out of the Senate policy committee on Wednesday March 29. Work on the transportation, capital and operating budgets is in full swing.
We are proud to be part of the House Democratic caucus that released a budget putting families first.
People in our district and across the state have asked us to improve education, make college affordable, create thriving communities, protect the environment and increase access to quality health care. This budget is a good faith effort to meet those needs and provide quality service to the people of Washington.
The House Democratic budget fully funds education by investing in our kids and in our teachers. Our budget invests $7.1 billion in additional dollars for our K-12 schools. We put that money towards placing high-quality teachers in every classroom, giving students the education they deserve, and keeping our promise to fully funding education. And, we end the local school district reliance on levies to make up for funding shortfalls.
Education is our primary focus this year, but it's certainly not our only focus. Our 'families first' budget makes key investments in early learning, higher education, critical human services, housing, civil legal aid, the environment and quality care for our aging population and people with developmental disabilities.
We're investing in a future that keeps Washington a great place to live, work, and raise a family.
You can read more about our budget proposal here.
We have known all along that there wasn't enough revenue to create an exceptional education system without cutting some or all of the critical state services mentioned above. Even our Republican colleagues agree that more money is needed, and in addition to deep cuts to state services, they proposed a $5.5 billion property tax increase to fund their budget.
Our revenue plan cuts taxes for families and businesses, while improving the fairness of our tax system to make these needed investments. You can read more about our revenue package here and here.
With the revenue tools we have available to us in this state, this proposal starts the process of moving the most regressive tax code in the nation toward a system that shifts the burden away from lower and middle income families.
So what's next? Now that both chambers have introduced budget and revenue plans, both sides will start negotiating a compromise solution to send to the Governor. We remain committed to supporting your values and the values of Washington throughout the negotiation process.
Representative Doglio bill update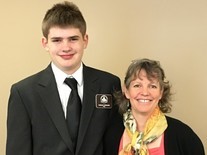 Many of you have contacted me about the following bills that are still in the mix:
The following bills that I've prime sponsored are still alive: sexual assault survivors paternity rights bill (SHB 1543), brake pad friction (SHB 1738), Lord Mansion (HB 1853).
I am proud to say that my Legislative Assistant, Danielle Westbrook, wrote a resolution recognizing International Women's Day that passed with bi-partisan support. Thank you to Representative Gina McCabe for co-sponsoring the resolution and for helping shepherd it through the process. Click here to view the floor speeches we gave in honor of this important day for women everywhere.
In an effort to maintain the Public Works Assistance account that provides affordable loans to our municipalities for clean water. waste water and other critical infrastructure, I recently managed a bi-partisan process working on HB 1677.
Representative Dolan bill update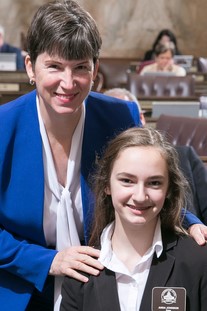 I was delighted that the PEBB Medicare-eligible retiree subsidy was increased in the House Democratic budget from $150 to $183 per retiree per month for the 2017-19 biennium. Rep Norm Johnson and I also sponsored HB 1484 to reinstate a COLA for TRS 1 and PERS 1 retirees, our oldest and least well-paid retirees. My goal is to create new revenue sources for the state by next year, then once again sponsor new legislation for a COLA.
SHB 1344 – Thurston County Courthouse. If Thurston County voters decide they want to build a new court house, this bill would give us the opportunity to finance the new building over a 25 year period. The bill is now in Senate Ways and Means, with a hearing scheduled for 3/30 at 1:30pm.
EHB 1913 – Back in 2008 when the great recession was in full swing, many community and technical colleges made the decision to lease out their bookstores, food service and some maintenance and operation functions. This bill asks the state to create a tax exemption for these leasehold interests. Without the tax exemption, students will need to pay more for their textbooks and food. . . as much as $35/book for a math or science textbook.
This bill is also in Senate Ways and Means.
---
Session Update and Saturday Town Hall
Dear Neighbors:
We've passed the halfway point in the 2017 legislative session. Here's a quick update on the bills I'm working on for our community.
Thurston County Courthouse
The 39-year old Thurston County Courthouse is no longer meeting the needs of our community. It must be renovated or replaced soon. Unfortunately, if Thurston County voters decide to build a new courthouse, there's a state law that's slowing down those efforts.
Currently, state law requires the bonds used to build these kinds of facilities to be repaid within nine years. That nine-year requirement makes it nearly impossible to finance such a large project like a courthouse. It would be an enormous burden on taxpayers.
My bill, HB 1344, will allow bond levies to be repaid within 25 years instead of the current requirement of nine years. This is a much more reasonable time frame to finance a new courthouse and is a fairer process for taxpayers.
Click here to watch my brief floor speech in support of this important measure.
Watching the vote tally on my first bill to win approval by the House of Representatives.
Click here to read a story on this issue from Walker Orenstein of The News Tribune. And here's a great piece by The Olympian Editorial Board calling for this bill to become law.
HB 1344 is scheduled for a public hearing tomorrow in the Senate Committee on Local Government at 1:30 p.m.
Vacation leave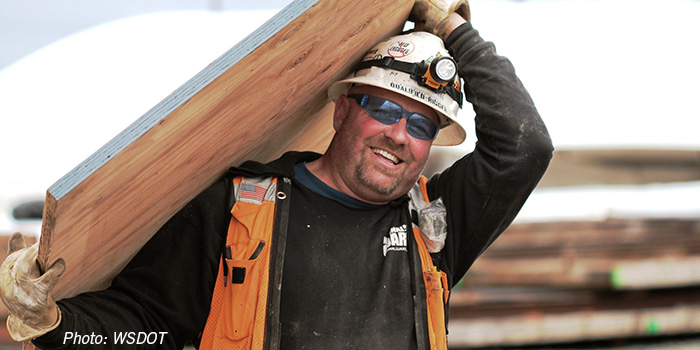 State agencies need as many tools as possible to recruit and retain high-quality employees, especially when competition for these employees is as fierce as it is today.
HB 1521 is a small bill, but an important one, for newly-hired state employees. Sometimes family and personal circumstances don't wait until you have been in a job for six months, a standard probationary period, and this bill would allow employees to access earned vacation during those first six months.
This is a great family-friendly bill that will help us retain our valuable state employees. The bill passed the House floor and is awaiting action in the Senate State Government committee.
PERS 1 & TERS 1 COLA
Retirees showed up to testify in favor of restoring well-deserved COLAs.
I had a bill that would have created a small, but important long-overdue cost-of-living adjustment for PERS 1 and TERS 1 retirees. These are our oldest Washington state retirees, and they have not received a COLA since 2011.
Unfortunately, that bill did not make it out of the House Appropriations committee, but I'm not giving up! I'm working with my colleague Rep. Norm Johnson of Yakima on ways to include these COLAs in the state operating budget.
Representative Johnson and I also submitted a joint budget proviso request to increase the PEBB Medicare-eligible retiree subsidy from $150 to $183 per retiree per month for the 2017-19 biennium.
Stay tuned…
Education update
The House of Representatives has approved HB 1843, a bill that ends the state's reliance on local levies and fully funds public schools. Our bill will put high-quality teachers in our classrooms and give every child opportunities to learn.
We have also been looking at the most effective ways to pay for these investments and are working within our caucus to determine the plan that has the best chance to succeed. The next revenue forecast will be out soon, which will be followed by a House budget proposal that fully funds our schools, protects families, and makes our tax code more fair.
Join the Conversation!
Please join me, Senator Hunt, and Representative Doglio for a town hall discussion this Saturday, March 11 at 2 p.m. at the SPSCC – Lacey Campus. We want to hear your opinions and answer your questions about the issues that are important to you.
Thank you for the opportunity to represent you at the Legislature. Please contact me any time to share your comments and ideas.

---
RSVP NOW: Virtual Town Hall, THIS Thursday, 6pm
You're invited…
This Thursday, we will be hosting our first virtual town hall meeting! This is your way to engage with us from the comfort of your living room. Along with Senator Sam Hunt, we'll give you a brief update about what we've been up to and how you can get involved. Most importantly, we want to hear from YOU. What are YOUR priorities? How best can we represent YOU? In these trying times, citizen engagement is the key to our democracy. Let your voice be HEARD!
Who: State Sen Sam Hunt, State Rep Laurie Dolan and State Rep Beth Doglio
(22nd Legislative District)
What: Telephone town hall meeting
When: 6 – 7pm, Thursday, February 2
Where: Via your telephone by calling 877-229-8493 and using ID Code 116279.
Click here to reserve your space!
Representative Doglio's Corner
Here's what I'm working on this session:
Click here for a complete list.
Representative Dolan's Corner
Here are a few bills that I'm championing:
HB 1484 Supporting retired public employees' and teachers' retirement system
plans 1
HB 1533 Prohibiting a potential employer from discriminating against women and minorities based on wage and salary history
HB 1344 Asking for an extended timeline for building projects such as a new Thurston County Courthouse — making big projects much more affordable
HB 1887 Helping children and surviving spouses of public employees pay for college
Click here for a complete list.
We are listening to you!
Underlying all of our work is our commitment to fully fund K-12 education THIS YEAR! Our children are counting on all of us.
We are also committed to working for EQUAL pay for EQUAL work, PAID family and medical leave for all, and protecting basic human rights for all PEOPLE of Washington State.
If you'd like to weigh in on the issues that are important to you, please join us at our town hall on Thursday (information above) or contact our offices (information below).
Thank you for all you do to make the 22nd Legislative District the best in the state!
Sincerely,
---
---
Contact
Olympia Address:
JLOB 318
PO Box 40600
Olympia, WA
98504-0600
(360) 786-7940
Email Laurie
Legislative Assistant:
Eileen Swarthout

Toll-free Hotline:
1-800-562-6000
1-800-635-9993 (TTY)
Committees:
Education (Vice Chair)
Finance
State Government
For Press Inquiries:
Phil Olafsen, Session Aide
(360) 786-7170
Phil.Olafsen@leg.wa.gov
For broadcast-quality audio or TV/radio interviews:
Dan Frizzell, Broadcast Coordinator
(360) 786-7208
Dan.Frizzell@leg.wa.gov
---