February 13th, 2012
I hope you will join Representative Timm Ormsby and me for our 3rd Legislative District Town Hall meeting. On Saturday, February 18th at 10 a.m., we will be at the West Central Community Center Auditorium, 1603 N. Belt.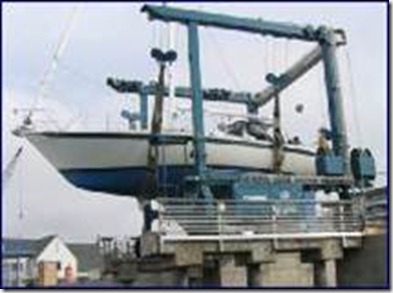 The event will feature an update on issues being considered during the current legislative session, including information on the proposed Jobs Bill, the latest on the state budget, and an audience question and answer session. Admission is free. We hope to see you there!
Marriage Equality
History was made last Wednesday as the House voted 55 to 43 to approve the Marriage Equality bill in Washington State. Having cleared its final legislative hurdle, the marriage equality bill will be signed into law by the Governor today.
The new law will change the legal definition of marriage, while allowing religious institutions to maintain the final word on solemnizing unions. This ensures that nothing will abridge the religious freedoms guaranteed in our national and state constitutions.
The Marriage Equality law will be effective on June 7th unless opponents can gather the 120,000 signatures required to put the law to a public referendum vote in November. If there is a referendum, the new law will be put on "hold" until after the election. If the law is upheld through the referendum process, it will go into effect when the election is certified in early December.
As a firm supporter of equal rights for all Washingtonians, I was proud to cast my vote in support of this historic legislation.
Bills Move Forward
Five bills I prime sponsored passed the House last week and will now move to the Senate for consideration. Here's an update on three of those bills:
Increasing Transparency In The Initiative Process – HB 2499 passed, 75-22. This bill adds transparency about who is financially backing or opposing a ballot measure. A strong democracy requires informed voters and this bill will make important information easily accessible to the public. You can view my floor remarks here.
Aviation Biofuels Production – HB 2422 passed 86-11. Washington is already a leader in the emerging and promising industry of aviation biofuels. This bill will help keep Washington at the forefront of this industry and help build prosperity for our state.
Health As A Transportation Goal – HB 2370 passed 53-43. This legislation recognizes that there is a connection between health and our transportation system, and will help our state save money on health care costs by considering, when appropriate, health implications of transportation projects. During the committee hearing, we received strong support for this bill, especially from the medical and public health community. Check out this column from the dean of the University of Washington School of Public Health in support of H.B. 2370. He writes, "If prevention is the best medicine, then transportation can be more than just transportation."
Budget Update
The latest revenue forecast will be released on Thursday. Washington State is unique in this approach to revenue forecasting. The forecast is nonpartisan and is used by both the executive and legislative branches in budget preparation. This forecast will give us a clearer picture of the challenge we're facing. The House budget should be released soon after the revenue forecast. I will update you in our next newsletter.
Keeping In Touch
Please don't hesitate to contact my office with questions or comments, whether they involve bills before the Legislature or topics you feel are being overlooked. You can reach me in Olympia by e-mail (andy.billig@leg.wa.gov) or by phone at 360-786-7888.
And if you know someone who would like to get their copy of my weekly newsletter, tell them they can go to my website at http://www.housedemocrats.wa.gov/roster/rep-andy-billig/ and click on the link to "Sign up for my e-newsletter" – I'll be glad to keep them in the loop!