May 10th, 2012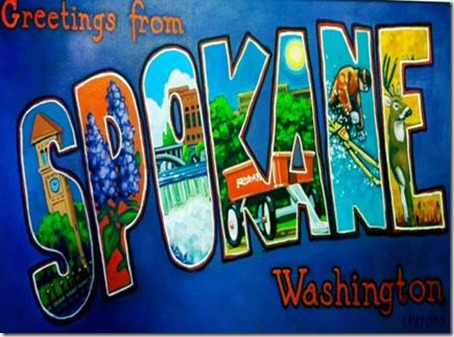 Legislative Session Report
Your 3rd Legislative District team joined together to create a 2012 Legislative Session Report that was sent to residents in the district this week. You can read the newsletter in PDF form here. In the newsletter, Sen. Brown, Rep. Ormsby and I report on session highlights for Spokane in the areas of job creation, transportation, equal rights, the social safety net, and education.
Spokesman-Review Guest Column
In case you missed it, I recently authored an op-ed in the Spokesman-Review titled "Bipartisanship in Olympia." There's an incorrect perception that Olympia is awash in partisanship. There are certainly bills that fall out along party lines – and those are the bills that draw media attention – but most of the legislation and the work we do is bipartisan. Please take a moment to read the op-ed and feel free to e-mail me if you have any comments.
Mobile Office – We're bringing our legislative offices to your neighborhood!
Last fall, we created mobile offices around the district that were open to the public and allowed citizens to interact with their Legislators on a one-on-basis without leaving their neighborhood. We had a great response and valued the excellent questions and comments we received from constituents.
This spring, I'm excited to announce Rep. Ormsby and I will be hosting mobile offices once again.
We encourage constituents to take full advantage of the mobile office and bring their questions about state government, ideas for legislation, or other feedback or inquiries. The mobile office affords residents who can't visit our Spokane or Olympia offices an additional opportunity to meet and speak directly with us. We have several planned with a third event to be announced soon:
Thursday, June 14th
West Central neighborhood – Indaba Coffee
1425 W Broadway Ave
4:30 to 6:00pm
Thursday, June 21st
East Central Neighborhood- South Perry Farmer's Market
924 S Perry Street
4:00 to 6:00pm
Keeping In Touch – Last official newsletter until November
Due to election year restrictions, this is the last official legislative newsletter I can send until after the general election in November. However, you can keep updated with legislative activities during the interim on my website and you are always welcome to call or e-mail me or my Legislative Assistant, Paul Dillon, with any questions or comments you may have. We look forward to discussing and sharing ideas with you.