Thank you for visiting my website. This is an election year and I am required to follow legislative ethics rules to ensure state resources are not used for campaign purposes.
My legislative website will be frozen until after the election is over in November.
However, if you need information or have a legislative issue, you may contact me or my Legislative Assistant, Emily, with your requests.
I am your representative year around, so don't hesitate to get in touch!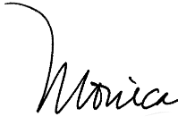 June 30, 2014
Rep. Monica Stonier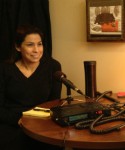 Rep. Monica Stonier (D-Vancouver) talked with Capitol Ideas a few days before being sworn in as a brand-new state lawmaker, after more than a decade as a classroom teacher and teaching coach. What was that transition like, and what did she learn in her first two years? Listen in and find out. You can subscribe to "Capitol Ideas" here, or on iTunes.