June 27, 2013
Washington House Democrats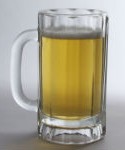 Three years ago, Frank Blair received the knock on the door that is every parent's worst nightmare. His 24-year-old daughter, Sheena, had been killed by a drunk driver. Since that tragic evening, Frank has dedicated his life to preventing other parents from receiving similar news. That work received legislative approval on Thursday afternoon when the House of Representatives passed Senate Bill 5912 with bipartisan support. The measure is designed to target repeat drunk drivers by imposing mandatory arrests for a … Continue reading →


June 13 – In his latest video update Rep. Goodman discusses the special session budget stalemate. House Democrats, understanding the importance of passing a budget that fully funds education, have released a new compromise proposal very close to the Senate Republicans' Budget.

TVW Legislative Review

Legislative Review features legislative highlights from the week of April 22-26, 2013.