Dear Friends and Neighbors,
Addressing our State's recovery from the COVID-19 pandemic was the top priority of the 2021 legislative session. This week's newsletter will highlight legislation we passed to support Washington's public health and economic recovery. I started this session with a firm commitment to stand up against devastating budget cuts and instead make strong investments in our state's vital services. I am grateful the historic budget we passed supports an equitable recovery for all. You can learn more by calling in to tomorrow's 36th Legislative District Telephone Town Hall.
Join Us TOMMOROW for a 36th District Telephone Town Hall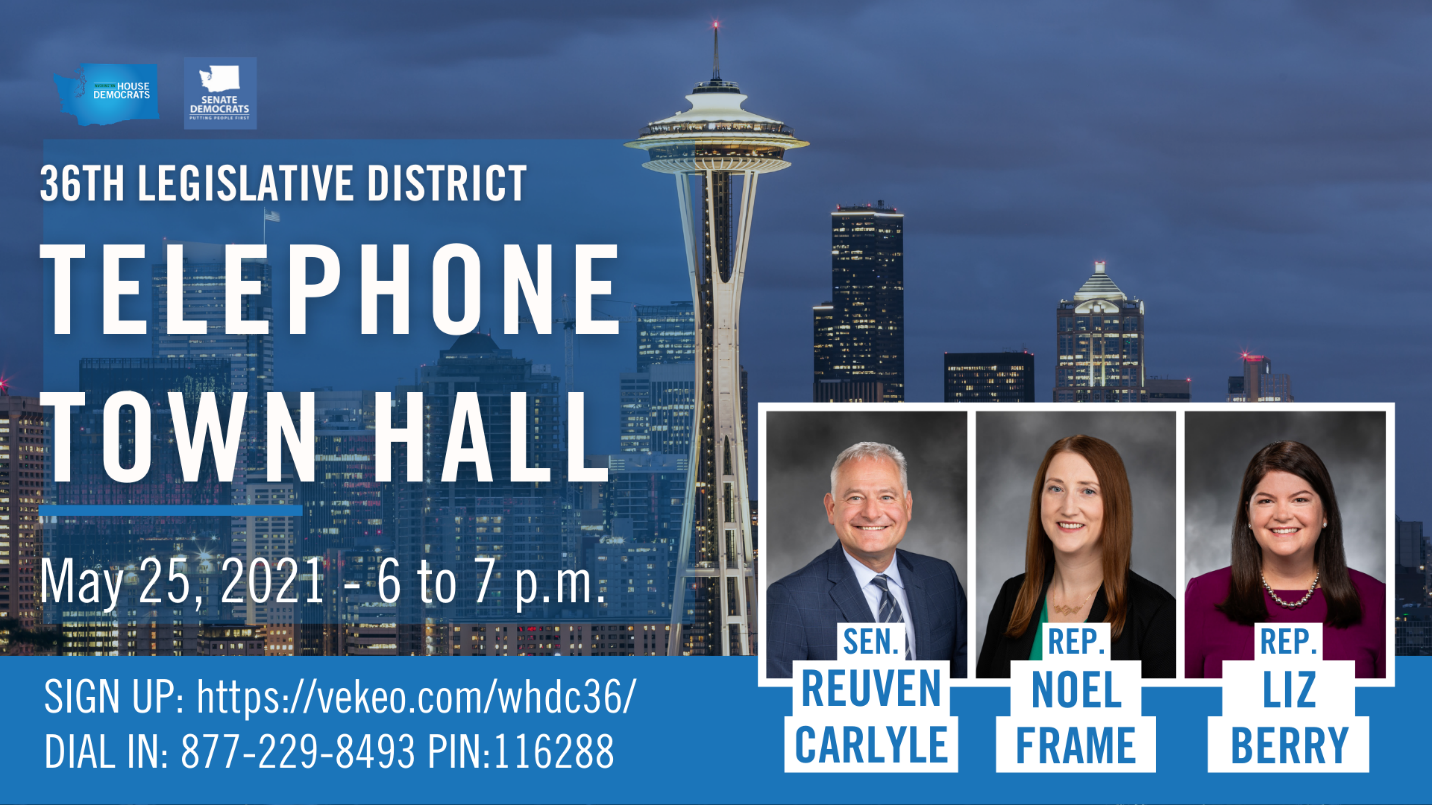 Washington Recovery Budget invests in our families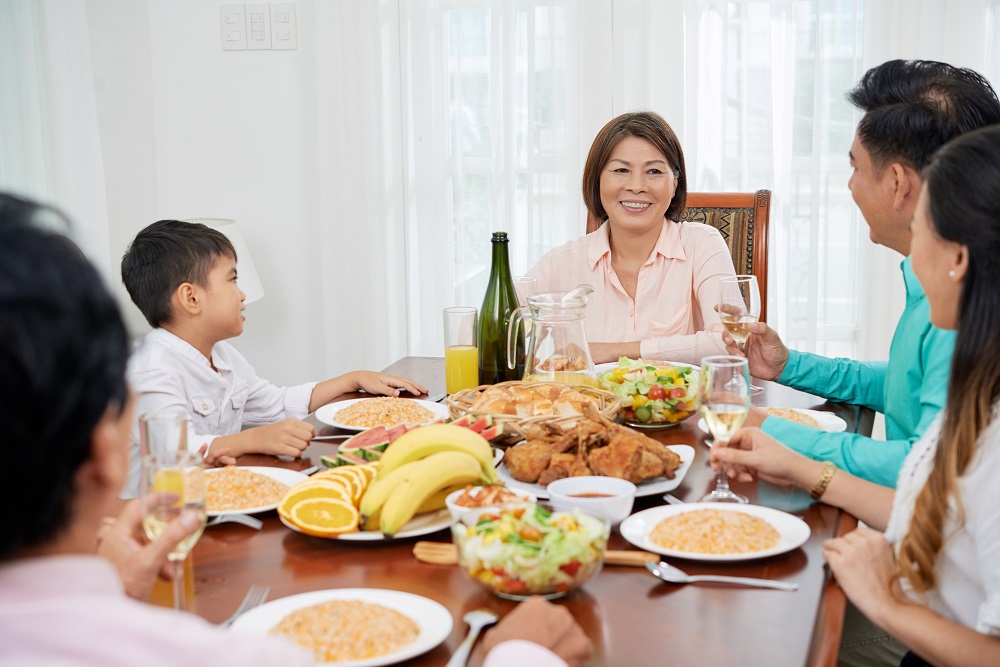 COVID-19 has been devastating for so many. Washingtonians have lost loved ones to the virus or fallen sick themselves. Too many families have suffered from reduced work, lost jobs or had their financial security disappear in the blink of an eye. I am proud to have supported a budget that offers incredible support to those families who need help the most, with rental relief, food assistance, and more. Those investments include:
$658 million for rental assistance to continue the goal of paying the back rent and $187M in mortgage assistance to help prevent foreclosures and delinquencies
$124M in food assistance programs so that families will not go hungry
$292M for homelessness response and permanent housing supports
$79M to increase TANF grants by 15% and extend the time limit for benefits
A $26.5M increase to support people with disabilities experiencing homelessness
$29M increase for the Emergency Cash Assistance program for families who need one-time funds to maintain safe housing and utilities or have an emergency
Fully funding the Working Families Tax Exemption which sets up a sales tax rebate of between $500 and $950 for over 400,000 working families
$500M+ to fund early learning, childcare, and K-12 education from a capital gains excise tax on extraordinary profits
The Department of Commerce website has more information on these programs and how to apply.
Relief for small businesses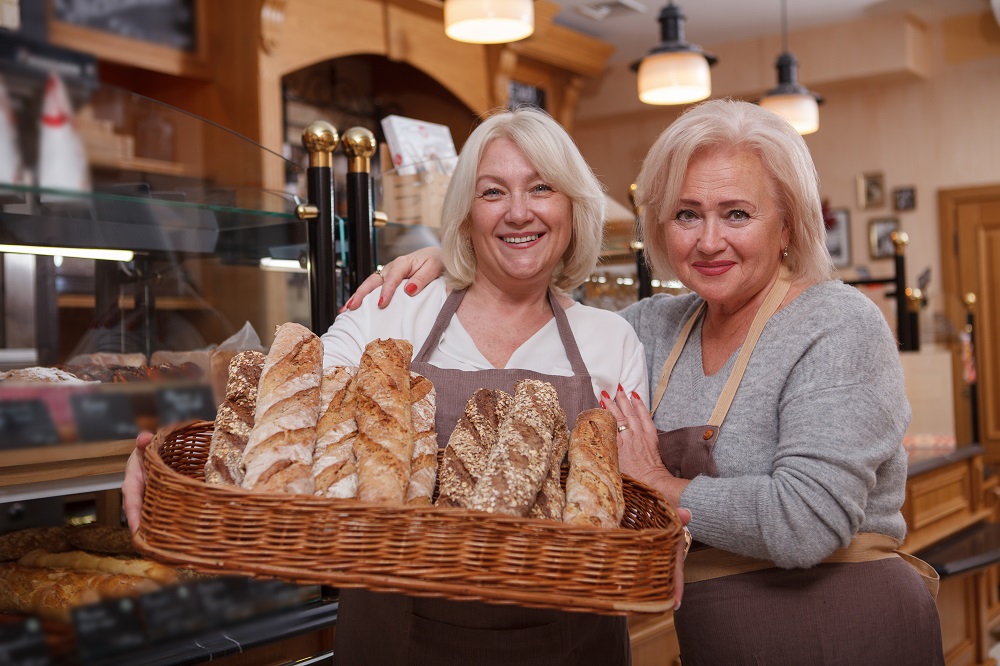 The 36th District is home to thousands of small businesses who make up the backbone of our community. Supporting their recovery is essential to reigniting our economy. This session, I voted for bills and budgets that support businesses who need help the most:
$500 million for unemployment insurance tax rate cuts to lessen that burden on small businesses in the state budget, and over $1.7 billion in tax rate cuts to businesses in our state through SB 5061
$50 million in small business grants for art and heritage businesses and non-profits, and small businesses.
Exempting businesses from paying state taxes on COVID-19 relief funds (HB 1095) and requiring county treasurers to grant a deferral of 2021 property tax payments for businesses with significant revenue loss (HB 1332)
Super-sized funding for COVID-19 vaccines, testing, and public health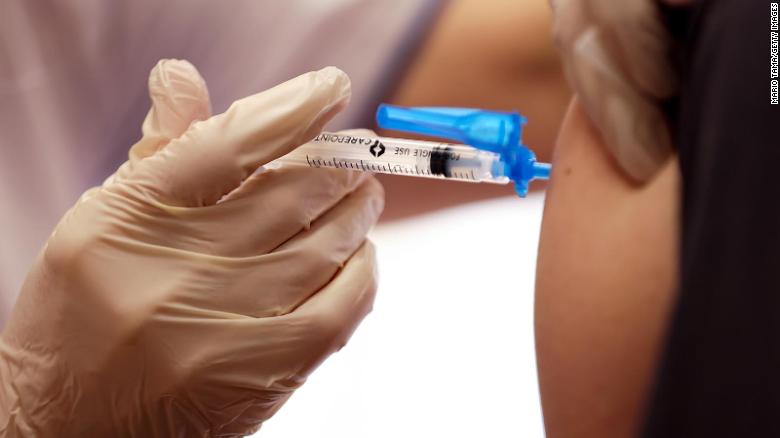 The key to defeating COVID-19 is protecting ourselves and limiting its spread in our community. The best way to do that is through vaccinations, which were funded in our budget by $1 billion+ in federal funds to boost public health departments and vaccine distribution and expanding our public health response to set us up for long-term public health success. I was proud to support a two-year operating budget which allocates:
$1.2 billion for COVID vaccines, contact tracing and testing
$149 million for local public health districts
$124 million for primary care provider rate increases
$35 million for health care for uninsured individuals regardless of immigration status
$19 million for Indian health improvement reinvestment
__
As always, please contact our office if you have a comment, question or need assistance at Liz.Berry@leg.wa.gov or (206) 709-5260. Our work supporting and connecting with constituents is year-round.
It is an honor to represent you in Olympia. Please keep in touch.
Best wishes,

P.S. Join me for the opening of the Queen Anne Farmers Market on Thursday, June 3 at 3pm. I will be ringing the bell for the 2021 season's Opening Day and would love to see you there!
---