Dear Friends and Neighbors,
When the Legislature convened in January, our priority was to act swiftly to support the thousands of workers and small businesses who were struggling due to COVID-19.
In the first month of the session we passed $2.2 billion in early action relief, which helped thousands meet basic needs with housing and food assistance, provided 12,000 small business grants, funded our vaccine distribution effort, helped childcare businesses stay open, and helped school districts with critical funding needed to address learning loss.
Improving the Unemployment Benefits System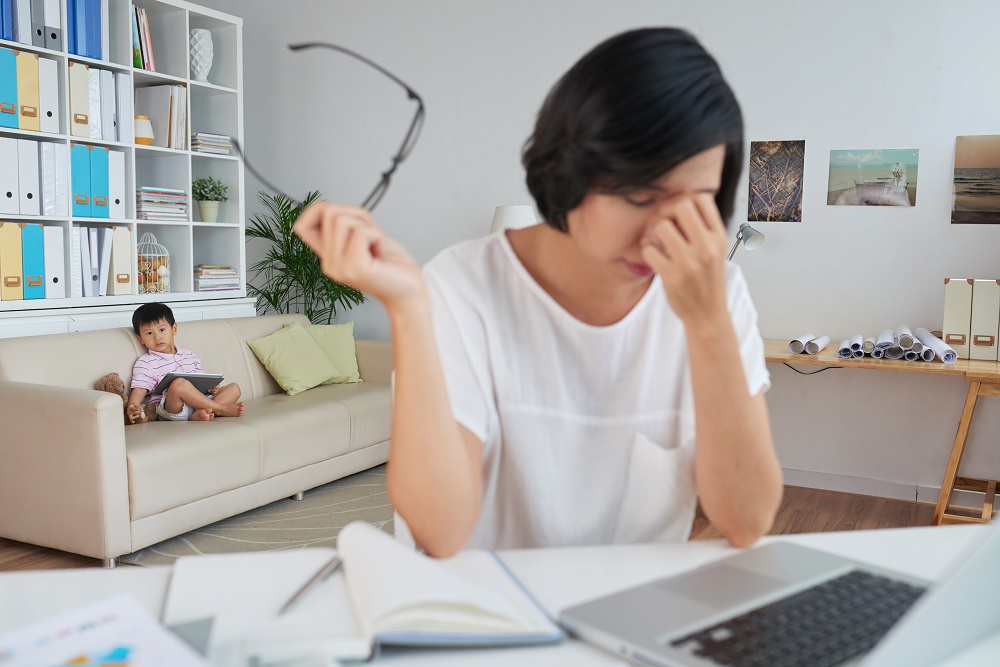 The unemployment insurance (UI) system was a critical lifeline for hundreds of thousands of Washingtonians last year which resulted in a tsunami of applications overwhelming the Employment Security Department. As Vice Chair of the House Labor and Workplace Standards Committee, I helped pass legislation (SB 5193) that will ensure that this vital part of our social safety net is better prepared by a creating reserve of skilled claim adjudicators, ensuring written communications are tested in plain and understood language and putting additional oversight into place to create a more responsive agency.
Despite the challenges, I am proud of the role the 36th District legislative assistants and staff have played in escalating nearly 600 claims to ESD to date. My office stands ready to assist you with navigating the system to ensure you receive your UI benefits.
Tax Relief for Small Businesses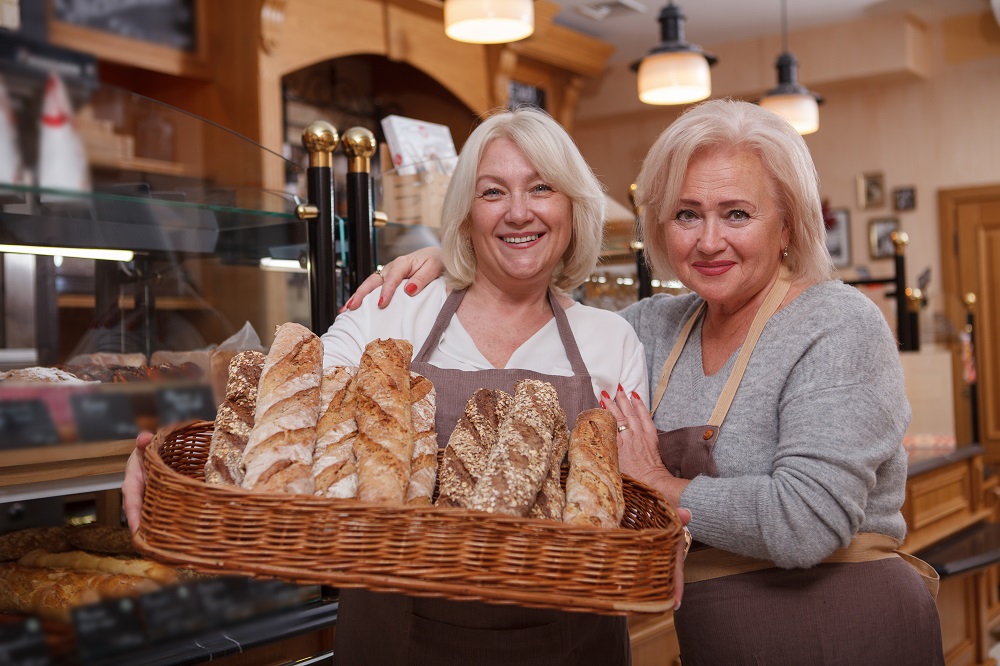 Thousands of small businesses did their part and shut down during the pandemic to protect Washingtonians. As a result, those businesses would have seen a massive increase in their unemployment insurance (UI) taxes in 2022. To alleviate this, the Legislature passed SB 5061 and SB 5478 which provide $2.2 billion in UI tax relief for those sectors hit hardest by the pandemic.
The Legislature also passed SB 5272 to suspend liquor licensing fees this year to help the hospitality and restaurant industry build back from the pandemic.
Finally, our district is home to a thriving community of arts and culture, and I am proud that Washington's Recovery Budget allocated $50 million in grants for small businesses and arts, heritage and non-profit organizations.
Additional worker protections
HB 1206 my bill to ensure temporary workers receive proper training to address the safety disparities
HB 1097 helps protect workers who speak up against workplace hazards.
SB 5190 ensures health care workers are protected and compensated if infected on the job
SB 5115 establishes healthy emergency standards for essential workers—like our bus drivers and grocery workers– and provides them with protections similar to those in SB 5190
SB 5172 provides a pathway for overtime pay for agricultural workers
SB 5284 ends the practice of paying subminimum wages to Washingtonians with disabilities
Save the Dates: Meet me at the Queen Anne Farmers Market this summer!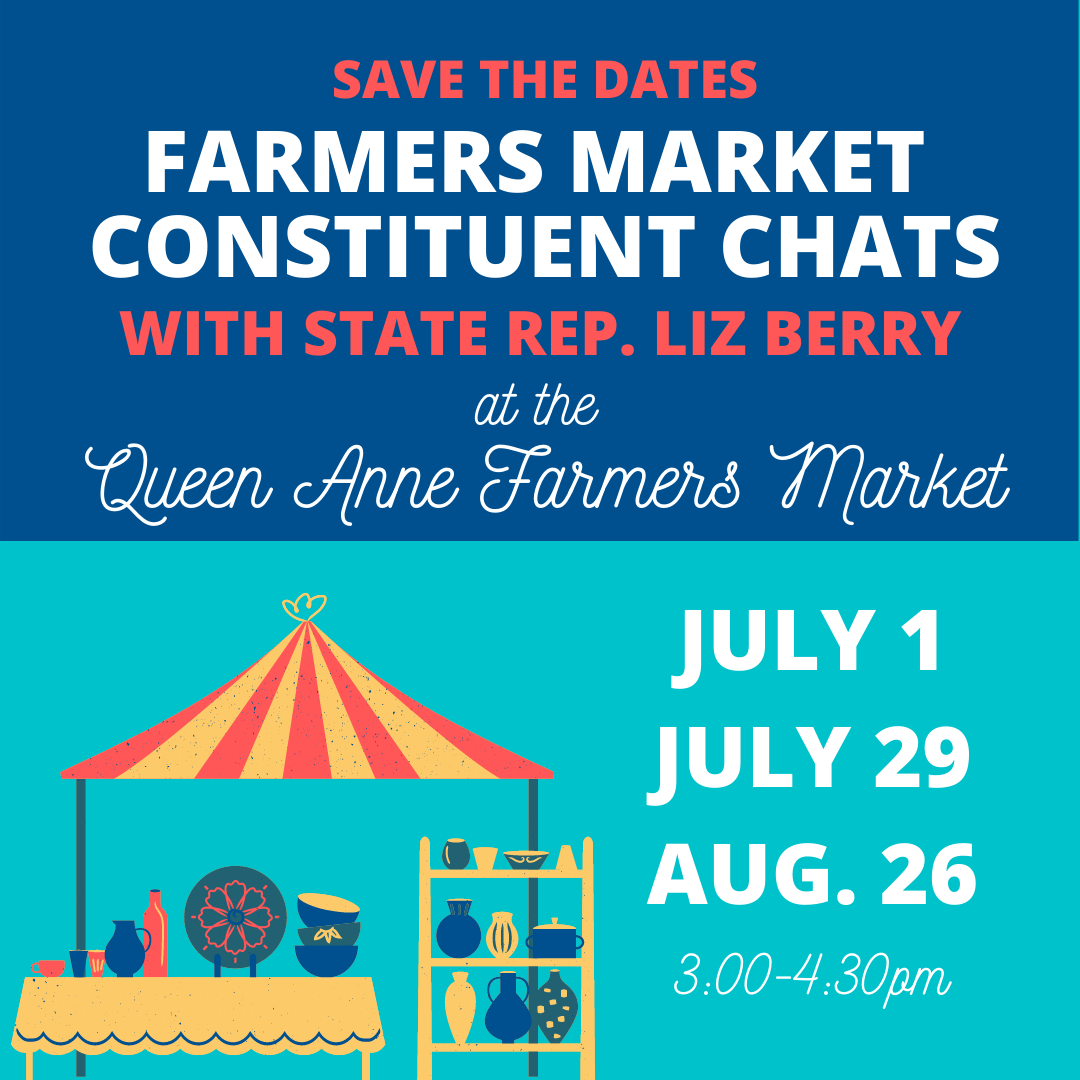 It is an honor to represent you in Olympia. Please never hesitate to reach out at liz.berry@leg.wa.gov.
Happy summer!

---