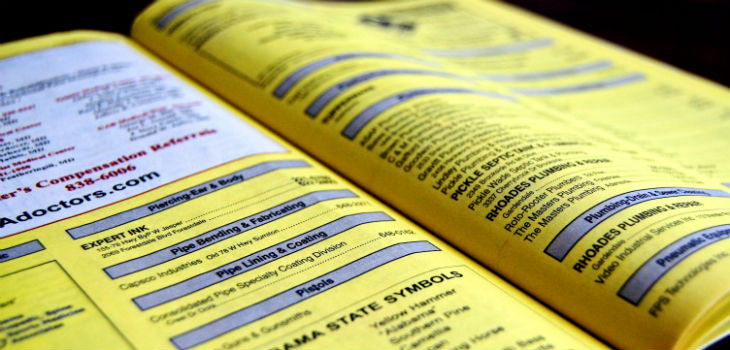 Olympia – A group of lawmakers announced today that they have secured an agreement with Yellow Pages publishers that will reduce the number of unwanted phone directories delivered to doorsteps in Washington state.
Reps. Reuven Carlyle (D-Seattle), Marko Liias (D-Edmonds), and Joe Fitzgibbon (D-Burien) met with industry representatives to find a solution that benefits publishers, consumers, and the environment.
As part of the agreement, the state's largest directory publishers – Berry, Dex, SuperMedia, and YellowBook, will direct consumers to a website where they can opt out of receiving the yellow pages. The free service is offered through www.YellowPagesOptOut.com.
"This effort is a great example of how the government can work with the private sector to achieve results," said Carlyle. "Through some common-sense self-regulation, we avoid solving the problem by enacting more laws or government regulations."
"Washington residents who do not want a phone book may not know there is an easy process to manage directory delivery to their homes," said Liias. "We've called on Yellow Pages publishers to show consumers that their Yellow Pages opt-out site is simple, effective, and generates results.
"Yellow Pages companies have nothing to gain by delivering unwanted phone directories," said Neg Norton, president of the Local Search Association, a trade organization that represents Yellow Pages companies. "I applaud Reps. Carlyle, Liias, and Fitzgibbon for working closely with publishers to get the word out about this valuable resource. Through our joint efforts, we can ensure directory delivery is customized to each household's preference."
The lawmakers are now planning to focus their attention on opt out options for white pages directories. An outdated regulation requires businesses to distribute the white pages to every customer regardless of whether the customer wants the white pages.  With the support of businesses, local governments, and environmental interests, the lawmakers are urging the Utilities & Transportation Commission to modernize this rule.
"Not everyone needs the white pages anymore," said Fitzgibbon. "Consumers have many other choices for locating a residential phone number."
Photo credit: Jamiesrabbits
---