Reforms to the payday lending business have changed things dramatically, according to a new report from the state Department of Financial Institutions.
The 36 percent cap on yearly interest rates to military members has virtually eliminated loans to G.I.'s, who also have trouble getting security clearances if they're in debt to payday lenders.
The total payday lending business in Washington state went from a high of nearly $1.4 billion in 2005 to $343 million in 2012.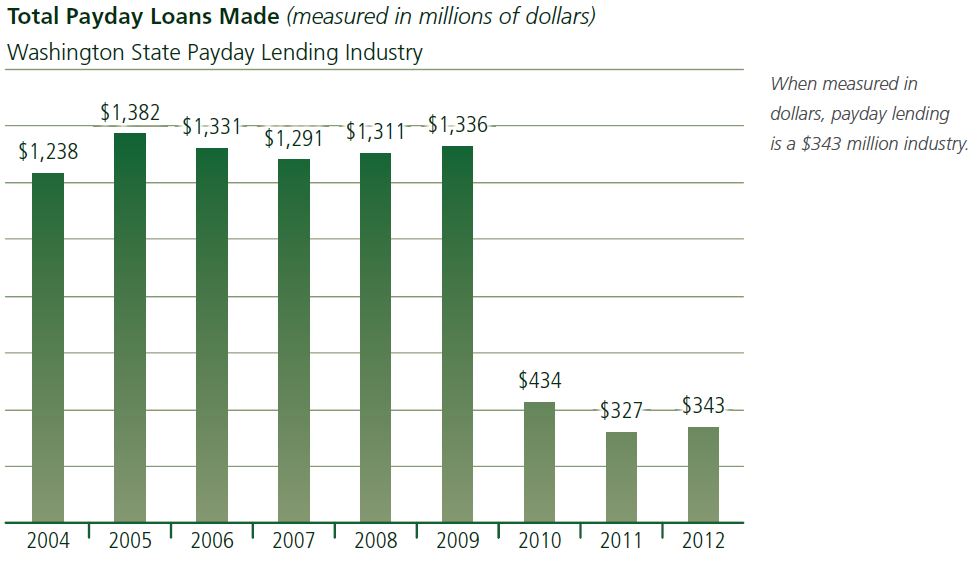 In 2012, a total of 65,938 customers hit the new legal limit of eight payday loans. That's 28 percent of the total customer base of 236,538.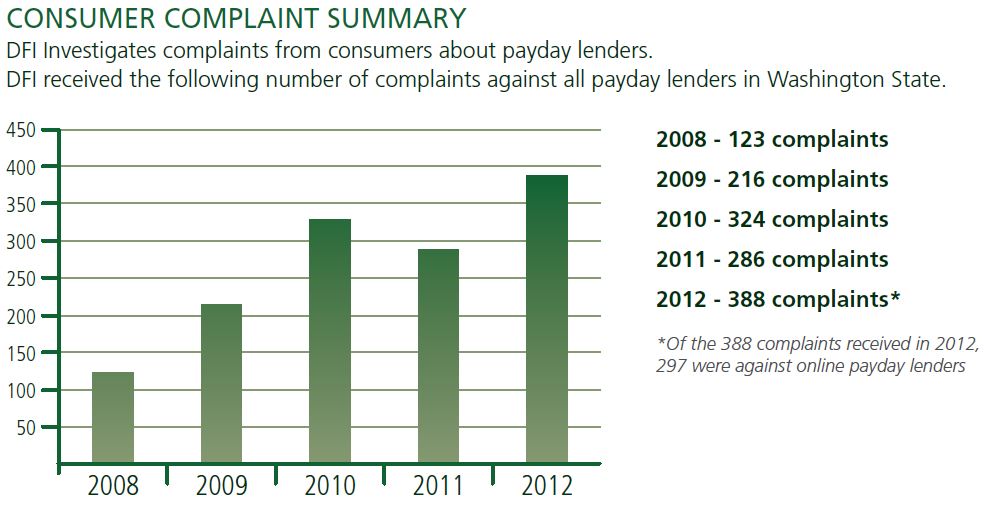 While the value of payday loans is down, complaints are actually up. However, most complaints filed by consumers were against online lenders rather than brick-and-mortar businesses.

---