The 2015 Session Begins!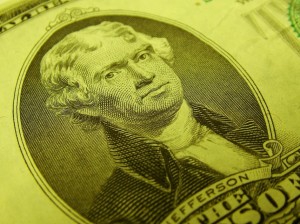 The 2015 legislative session should be a watershed session; whether we move Washington into a 21st century funding structure or continue to deal with an outdated revenue system. As we come out of the Great Recession and unemployment decreases and gas prices are at historical lows, it is time to take a look at investments for Washington futures. The budget is the most important bill we pass as a legislature; it determines what revenue we will raise and what priorities we will spend our revenues on. Education is one of our highest priorities as well as mental health services and transportation infrastructure.
As highlighted in the Governor's narrative, there are significant structural revenue issues contributing to our budget challenges. Over the last 25 years, state revenue collections have been adversely impacted by the dependency on sales tax collections, the loss of revenue from internet sales, the lack of tax on services and the 600 tax exemptions to name a few. Some possible solutions to revamp the B&O taxes to make Washington more business friendly and the capital gains excise tax.
That's why I'm supporting the Governor's Capital Gains Tax Proposal. We might make some tweaks here and there, but overall the idea is NOT an income tax. It is important to note that this is an excise tax on stocks and bonds. It helps address the unfair nature of sales tax dependent revenue structure.
Rural parts of Washington, particularly the 24th legislative district, have not experienced the benefits of the recovery to the same extent the more urban areas have, so I will be focusing on what I can do at the legislative level and in the budget to help address our stubbornly high unemployment.
Marine Trades: A Peninsula Jobs Bill
A bill I have introduced is the Marine Trades Bill. The bill is about jobs. It will allow boats to stay in Washington longer, increasing the amount of work and services that can be provided by local ports. It is important sector for the economic future of the Peninsula, creating more jobs for local workers.
Adult Family Homes: Improving Change of Ownership
I have sponsored a bill, HB1132, which allow the delay of training requirements and a waiver of the Adult Family Home application fee under exceptional circumstances.
The bill authorizes the Department of Social and Health Services to waive a portion of an adult family home's licensing, processing, or change of ownership fees when the re-licensure is due to exceptional circumstances and requiring the full payment would present a hardship.  In addition, a hardship exemption is available to excuse an adult family home operator from the business and planning class requirement as long as the class is completed within four months of licensure.
---