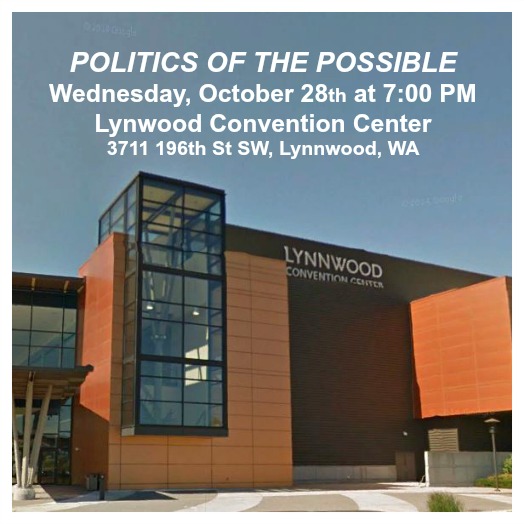 This coming Wednesday, October 28th, the League of Women Voters of Snohomish County in cooperation with the Politics of the Possible team are sponsoring a community discussion on positive politics.
I've been asked to be part of the panel, which will also include Maralyn Chase, State Senator from 32nd District; Mary Helen Roberts, Former State Representative for the 21st District; and Alison McCaffree, Executive Director of Washington Nonprofits and former research assistant to Mary Ellen McCaffree in writing Politics of the Possible. Jerry Cornfield, journalist at The Daily Herald, will moderate the panel and encourage audience participation.
Please consider joining us from 7 to 8:30 PM at the Lynwood Convention Center, 3711 196th St SW.
We will explore issues such as citizen participation, putting the public interest first, civility, respect and bipartisanship, willingness to compromise, and equal representation. Your input on these topics will be welcomed and appreciated.
I hope to see you there.
Sincerely,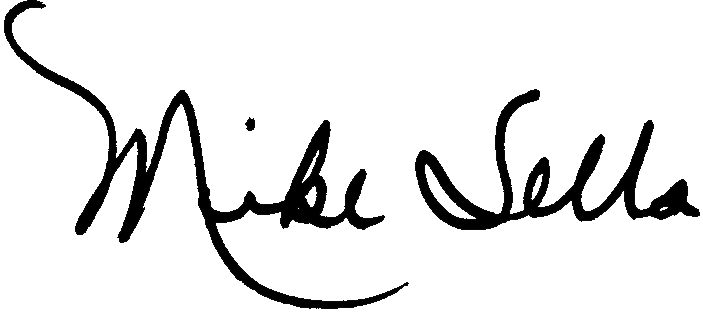 ---