State construction budget also invests $800 million in higher education projects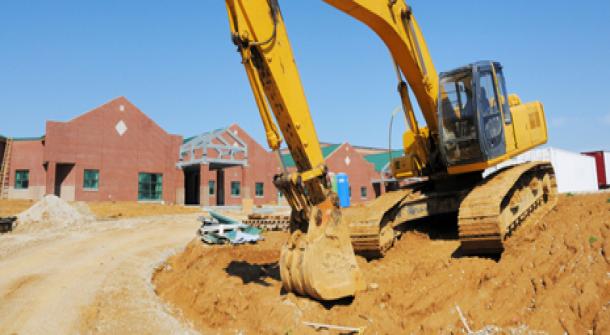 OLYMPIA—On a bipartisan vote of 95-2, the House of Representatives passed a state construction budget with a massive $1.8 billion investment in building local schools, colleges and universities.
"Education and higher education are the engines of our state's economy," said Rep. Steve Tharinger (D-Sequim), chair of the House Capital Budget Committee. "This budget is about building a better Washington for our children and grandchildren, and that starts with making sure they have the schools and universities they need to compete for the best jobs in the world."
Other education investments in the capital budget (Senate Bill 5086) include:
$15.5 million to build Early Learning facilities
$30 million for rural and distressed K-12 schools
$15 million for science, technology, engineering and math (STEM) grants at K-12 schools
The House construction budget also focuses on improving the economy of rural Washington.
"Washington has one of the hottest economies in the nation, but most of that population and economic boom is happening in the Seattle-Tacoma-Everett area," Rep. Tharinger said. "We worked with lawmakers from both parties on ideas in the budget to help create jobs in timber and farm country."
Investment in rural parts of Washington include:
$203 million for the Public Works Assistance Program, which helps local governments build critical infrastructure such as water and stormwater projects, roads and bridges
$80 million for Washington Wildlife and Recreation Program (WWRP)
$5 million to bring broadband to timber and farm country
$18 million for Forest Health/Wildfire Prevention, a vital need given that the state has spent hundreds of millions of taxpayer dollars in recent years to fight wildfires
$54 million for State Parks
$160 million for Clean Drinking Water and Centennial Clean Water programs
$40 million for Stormwater Financial Assistance
Tharinger said a core philosophy of the House capital budget is leveraging each dollar with local and federal matching money to get the maximum possible value for taxpayers. The budget leverages more than $600 million in such non-state money in the natural resources part of the budget alone.
The $1 billion in K-12 school construction also leverages matches from local school districts.
Roughly 18 jobs are created per $1 million in funding, Tharinger said. That means the total construction budget of $4.15 billion will create about 75,000 jobs in construction, engineering, natural resource rehabilitation and related fields.
In cooperation with new investments in the House operating budget, the construction proposal would put $165 million toward fixing the state's mental health crisis. That funding includes:
$76 million for Community Behavioral Health capacity
$58 million for construction and renovation at state facilities
$24 million for supportive housing for the chronically mentally ill
Finally, the construction budget passed by the House invests in housing, clean energy, arts and dental care:
$105 million for Housing
$65 million for Clean Energy, Solar, and Energy Efficiency
$49 million for Arts, Building Communities, and Youth Recreation programs
$14 million for Dental capacity and residency
"This is a Families First budget which is aimed building a better Washington for the next generation," Rep. Tharinger said. "I look forward to working with Republicans and Democrats in the Senate on a final compromise that will help us build a more thriving, prosperous Washington for all the people we represent."
---