Practical Benefits of Laws We Just Passed
Although work continues in Olympia to find a solution to fully fund education, we did pass some important legislation during the regular session. Working across the aisle and across the rotunda, we passed numerous bills that will have a direct, practical impact on the lives of Washingtonians across the state, addressing issues from health and safety to business and travel.
Health and Safety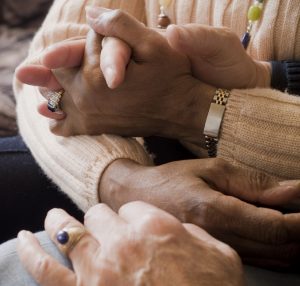 Protecting the Vulnerable
People who can no longer care for themselves due to age, disability or disease need to rely on others to provide the necessities of life. This population is at risk of abuse, both physical neglect by caregivers and theft from fraud or undue influence. House Bill 1153 better protects our loved ones by increasing penalties for criminal mistreatment and theft from the elderly, disabled, and other vulnerable people in our communities. The bill also makes it easier to bring charges and secure criminal convictions, holding abusers accountable for their crimes.
Preparing for an Emergency
In times of emergency, all people, regardless of what language they speak, need information to know what to do, where to go, and how to stay safe. To ensure the safety of all Washingtonians, we passed Senate Bill 5046 so non-English speaking residents will be provided with health and safety communications they can understand, ensuring families and communities across the state are prepared to stay safe.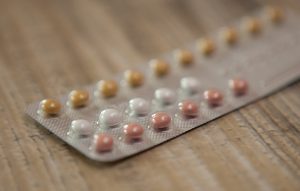 Improving Access to Contraception
Having consistent access to birth control helps ensure that women do not miss doses, which can result in unintended pregnancies. House Bill 1234 allows women across Washington to receive 12 months of contraception at one time. Not only will this help protect women's health, but the convenience of not having to go to a pharmacy every month will be welcomed by the hundreds of thousands of women in our state who juggle busy schedules.
Sensible Sunscreen Rules for Students
Even in the Pacific Northwest, one bad sunburn can increase the risk of developing skin cancer. In Washington schools, over-the-counter sunscreen has been treated as a medication, meaning students needed a physician's note to use sunscreen at school. In a common sense step, Senate Bill 5404 exempts sunscreen from policies governing the administration of medication at schools. This ensures our kids have easy access to sunscreen so they can prevent exposure to dangerous UV rays without a trip to the doctor's office.
Business and Travel
Empowering Small Businesses
The state has the authority and obligation to ensure that businesses are operating within the laws. But, not enough business owners know their rights when being inspected or audited, or during site visits and record reviews. Under House Bill 1352, the Attorney General's Office will compile the rights afforded to business owners under various agency enforcement actions so small business owners will have a resource to understand their rights.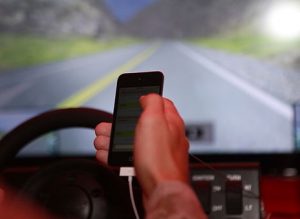 Preventing Distracted Driving

Texting while driving is illegal. So is holding a cell phone to your ear while driving. But because our distracted driving laws hadn't been updated since 2007, it was technically not illegal to check Facebook or other apps from behind the wheel. This is an increasing cause of accidents in Washington state. Senate Bill 5289 makes Washington's roadways safer and reduces accidents and fatalities by making it illegal to operate a handheld device with more than one finger while driving – and goes into effect this July!
Coming into Compliance with Real ID
Anyone who flies may have noticed a sign at their nearest airport about changing federal requirements for what ID you can use to get through security and board a plane. This is part of a law Congress passed called the REAL ID Act. To ensure Washington's compliance with the federal law, we passed Senate Bill 5008, balancing federal requirements and access to driver's licenses for all kinds of state residents. Under the legislation, people can choose to get an enhanced driver's license valid for flying domestically, or a less expensive driver's license valid for driving in our state, but not air travel. There are 15 other forms of ID that are valid for travel, including U.S. passports, passport cards, and military IDs.
This is just a small smattering of bills that we've passed this session that I thought I would share with you. I'll be sure to be in touch as budget developments continue. As always, feel free to share this update and please reach out if you have questions or comments.
Sincerely,



Rep. Tana Senn
---