This afternoon Rep. June Robinson (D-Everett) spoke to lawmakers, labor and business leaders, parents, and other paid leave advocates at the Washington State Capitol steps a few minutes before heading to the State Reception Room for the historic bill signing of the new Paid Family and Medical Leave law.
Senate Bill 5975, which passed the Legislature with strong bipartisan support last Friday, was signed by Gov. Jay Inslee today. With this law, Washington became the fifth state in the nation to set up a paid family and medical leave program for workers.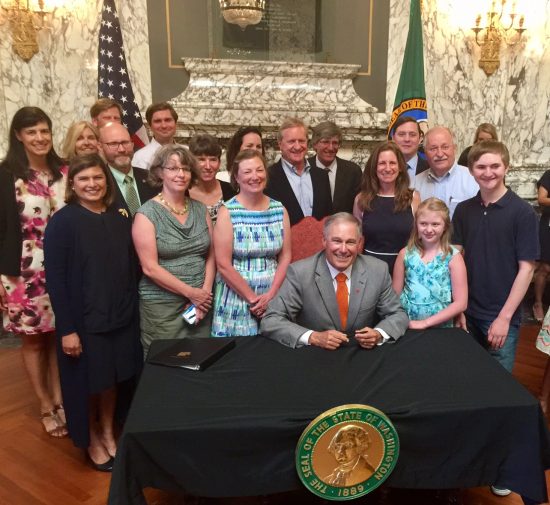 Starting in 2020, the Family and Medical Leave Insurance Program will provide Washington state workers, who have worked at least 820 hours, up to 12 weeks of paid leave to care for a baby or an ailing family member, and up to 12 weeks to tend to personal illnesses. Total annual leave will be capped at 16 weeks, or 18 weeks for difficult pregnancies.
Depending on their earnings, workers can be granted up to 90 percent of their pay or up to $1,000 per week during their leave. To fund the program, both employers and employees will pay into the social insurance fund, and businesses with 50 or fewer employees can opt out.
This comprehensive, practical and affordable plan for both workers and businesses will foster stronger families and a secure middle class. 
Click here for more information.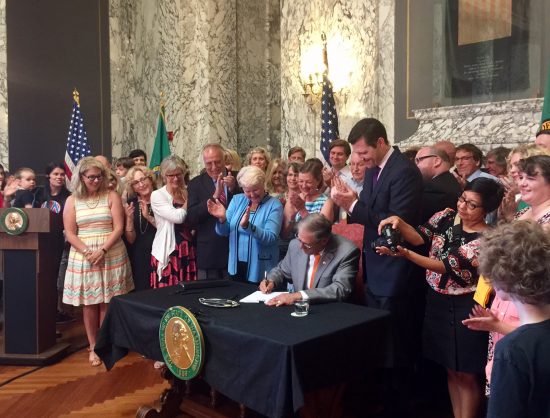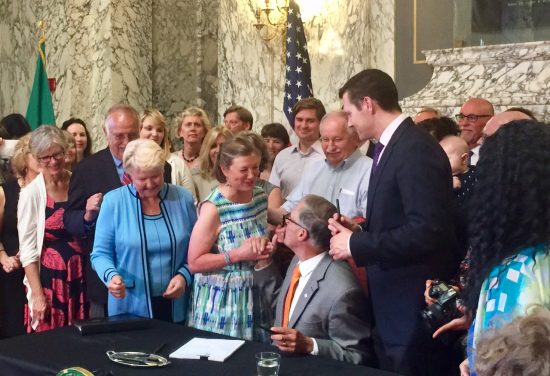 ---