Friends and neighbors –
I have spent the last few weeks attending events in our district. We have fantastic organizations and groups doing good work for our communities that I am proud to support.
---
Federal Way District Office Open House
This month, Rep. Kristine Reeves and I opened our Federal Way District Office by hosting an open house. Many local residents came to discuss issues, and I am glad to have the opportunity to connect with so many constituents.
If you missed the open house, you can make an appointment to meet with me by calling 253-517-5181, or drop in Monday through Thursday, 8 a.m. to 5 p.m. The office address is 33919 9th Ave S, Suite 204, Federal Way, WA 98003.
---
FUSION Decor Boutique Grand Opening
FUSION Decor Boutique raises money to help provide transitional housing for victims of domestic violence in Federal Way. This not-for-profit, all-volunteer organization helps people who truly need assistance to get away from dangerous or abusive situations and into stable, secure homes. I proudly joined the Federal Way Chamber of Commerce at the grand opening and met with many of the volunteers who make this organization possible.
I worked to secure $500,000 in the state's capital budget to provide FUSION with assistance to build this new location and help victims of domestic violence. The House of Representatives has approved this funding, 92-1. I hope the Senate passes the capital budget soon so that FUSION receives this needed funding.
---
Federal Way Library Summer Reading Program
I enjoy meeting with students in our area – even when they are out of school. Summer reading is incredibly important for our children. I spoke to students and parents at the Federal Way Library last week about education in our state and why summer reading benefits them. Learn more about the summer reading program by visiting the King County library system website.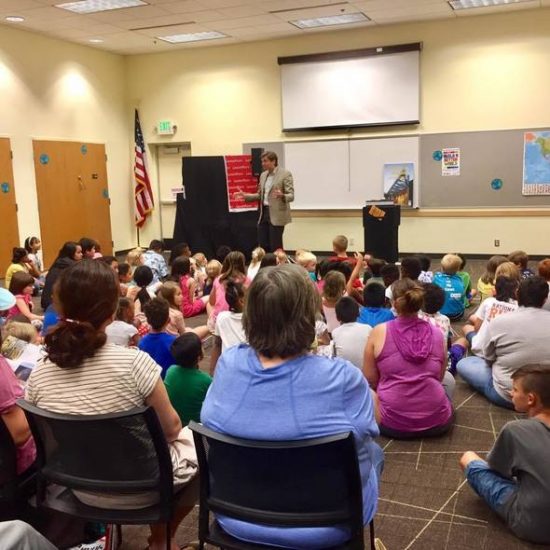 ---