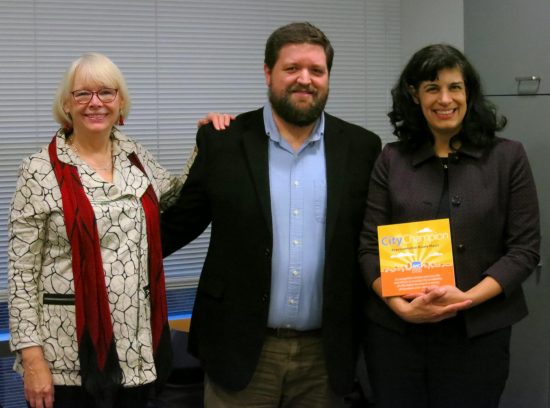 The Association of Washington Cities (AWC) State Rep. Nicole Macri with a City Champion Award in a Dec. 13 ceremony at Seattle City Hall.
The AWC, which advocates on behalf of Washington's 281 cities and towns, said Macri was recognized for her advocacy for and efforts to increase the availability of affordable housing in a variety of situations and communities."
"Washington's cities are very fortunate to have someone with the personal and professional commitment and expertise on these issues in our corner in the legislature," said AWC Chief Executive Officer Peter King. "We have really appreciated Representative Macri's interest and commitment to ensuring that all communities around the state have a chance to address their own specific needs. Representative Macri is a true champion for cities."
Macri, a Democrat, is about to begin her second year representing Washington's 43rd legislative district. That highly urban district stretches from the Seattle waterfront east to Lake Washington and north to Green Lake, and includes Fremont, Wallingford, Capital Hill, and much of the city's University district and downtown core.
"The lack of affordable housing is a problem that is touching every part of our state, requiring bold action from the Legislature and partnership with local communities," Macri said. "I ran for office because I believe the state can and should be a strong partner with local communities to ensure safety and opportunities for all. I'm glad that organizations like the Association of Washington Cities provide critical policy guidance to legislators as we work to solve issues of statewide importance."
---