As 2018 is right around the corner, state law requires certain limitations on the communication between lawmakers and constituents. This will be the final email I send you before the 2018 Legislative Session begins on January 8. It is one of two unsolicited communications allowed when we are not in session leading into an even-numbered year.
---
Amtrak Derailment
Yesterday morning, an Amtrak train derailed at the Mounts Road overpass. Reports are still coming in about casualties. Governor Inslee has declared a state of emergency. I am keeping the victims, their families, and the first responders on the scene in my thoughts.
Currently, I-5 southbound in DuPont is closed. For updated traffic information and to follow along with ongoing impact to I-5 traffic, please check the WSDOT Blog or call the WSDOT 511 information line by dialing 5-1-1 or 1-800-695-7623.
---
Ending over-reliance on "special sessions"
In odd-numbered years, when the Legislature passes the state operating budget, sessions are supposed to last 105 days. Unfortunately, the last few years, we've gone well past that deadline, relying on "special sessions" to negotiate details of budget bills and important legislation. That costs the taxpayers tens of thousands of dollars.
Special sessions should occur rarely and only in extraordinary situations, such as a natural disaster that requires immediate action or some major change to the state that lawmakers must address. But a simple failure to prioritize the budget that funds our state parks, workers, and schools is not extraordinary. It's disappointing and it's time to stop.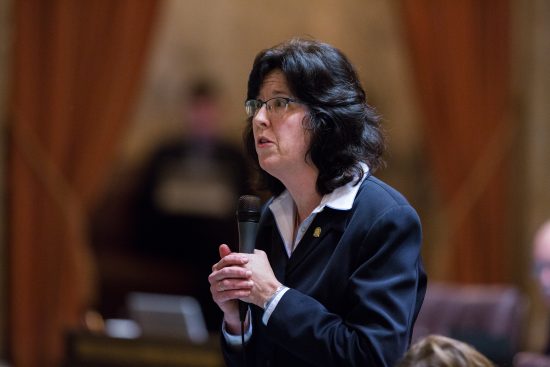 That's why I have sponsored a constitutional amendment to restrict the Legislature from considering ANY bills not related to the operating budget if the budget has not been adopted by the 90th day of the 105-day session. All other bills would be on hold, so no lawmaker's pet project can have priority over the needs of the state.
As lawmakers, we must be accountable to the people we represent. This constitutional amendment pressures the Legislature to finish on time, work hard, and deliver for the people of Washington. I hope it passes with bipartisan support.
---
Addressing violent individuals in our communities
Earlier this year, we received reports that a violent individual could be released from Western State Hospital, even though he had been arrested for murder. I am referring to Lawrence Butterfield, a man with a violent history and deemed mentally unfit to stand trial for the murder he is accused. Like you, I was shocked that he could be out in our communities and as your state representative, I began the process of finding a way to stop his release and how it could have happened in the first place.
Through my investigation, I determined there are gaps in the system that could allow violent individuals to re-enter local communities. I have found that prosecutors need more options and local law enforcement need to be informed when options run low. The only way we can keep the public safe is if everyone in our criminal justice and mental health systems are working together.
I have introduced House Bill 2289 which addresses these gaps in the system by:
Requiring hospitals to notify local law enforcement when a violent individual is to be released;
Giving prosecutors the ability to ask a judge to stop a release;
Requiring prosecutors notify local law enforcement if the prosecutor chooses to forego legal action to prevent the release of the violent individual into the community, and;
Expanding the limited jurisdiction of the public safety review panel to allow the board to review commitment status changes for persons who present a substantial likelihood of repeat offenses.
This bill provides some common-sense tools to keep the public safe from potentially violent individuals. It brings together the key players in the criminal justice and mental health systems–state hospitals, law enforcement, and prosecutors–and helps keep our families safe. It also helps ensure that, if someone is a threat to the community, they receive ongoing mental health treatment.
These are serious gaps in our system that need to be fixed. I hope my fellow legislators in the House and Senate agree to help me address these problems and help keep the public safe.
---
Thanks,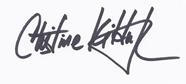 Christine
---