OLYMPIA — "It always gives me such pleasure to talk about the Navy.  We hear you, we salute you, and we thank you."
That's how Kitsap County state Rep. Sherry Appleton wrapped up her lead-off floor speech Wednesday when the Legislature offered its annual salute to the U.S. Navy personnel, family members, and naval retirees who call Washington home. Appleton's late husband was a 32-year Navy man, and the Poulsbo Democrat recounted personal stories about his career as she spoke in favor of House Resolution 4678 — Celebrating the Navy in Washington State.
"These men and women work hard to protect our freedoms," Appleton said. "Today, let us honor, recognize, and express our appreciation for all those who have served in our United States Navy, and the family members who shared their sacrifices."
In addition to chairing the House Local Government Committee and sitting on two other House panels, Appleton serves on the Joint Committee on Veterans and Military Affairs, and was honored as Legislator of the Year by the state Department of Veterans' Affairs.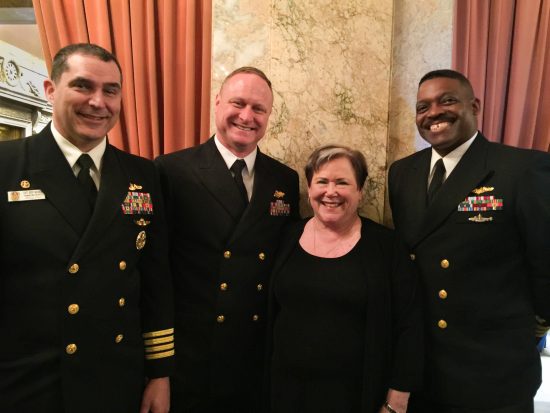 # # #
---