I send these newsletters out every week, and I really appreciate all of the feedback, perspectives, and questions I receive in response. Recently, I've gotten questions from some of you who are concerned about the growing opioid health crisis and the mental health system here in Washington. Therefore, this week I want to share some of the efforts we are making here in the Legislature to address these two critical issues.
The next steps in solving the opioid epidemic
The opioid epidemic is a public health crisis and solving it will require efforts across many fronts. This session, Democrats proposed House Bill 2489 to address many aspects of fighting this epidemic. This bill provides training, tools, and resources for physicians and pharmacists to help educate patients, combining the work of several legislators and the Governor's office.
The bill:
Authorizes pharmacists to partially fill prescriptions, instead of providing the full amount, at the patient or prescriber's request;
Requires health care practitioners to discuss the risks of opioids and pain management alternatives when prescribing an opioid to a patient for the first time;
Requires health care practitioners to take a Continuing Education course on best practices for opioid prescribing and to register for the Prescription Monitoring Program; and,
Connects certified peer counselors with individuals who have had a non-fatal overdose.
In addition, emergency departments will directly distribute opioid overdose reversal medication, such as Naloxone, to a patient at risk of opioid overdose. Additional requirements for warning statements on the risks of opioids and safe disposal methods are also mandated. The Secretary of Health will be assigned the responsibility of coordinating the statewide response to the opioid epidemic.
The bill passed the House on a unanimous vote and received a hearing in the Senate Committee on Health & Long Term Care on Monday.
Helping to end opioid abuse through the Drug Take-Back Act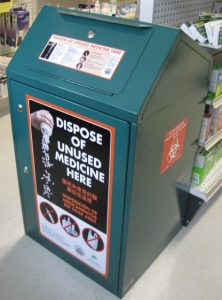 Last week, we passed House Bill 1047, also known as the Drug Take Back Act, which would establish the first statewide drug take-back program in the nation.
Opioid use disorder is a rampant problem all across the nation. Washington state isn't immune—family members and friends are getting hooked on pills after surgeries, accidents, or other injuries. Thousands of lives are damaged, destroyed, or even lost because opioids are easily abused, sometimes before you even realize it's happening.
Over 70 million prescriptions are filled in Washington state every year, and studies show that around one-third of those will go unused. Washington families need a safe, responsible way to dispose of unused medication, so we can protect our families and communities.
The Drug Take Back Act will ensure drug companies are a part of the effort, by requiring them to establish drug take-back programs that operate year-round and offer reasonably convenient drop off sites in communities across the state.
Stabilizing housing for people with disabilities and substance use disorders
The housing affordability crisis is also a factor in making progress in our state's fight against opioids, and it touches not just our city and county, but every corner of the state. People are struggling to stay in their homes or afford rent in communities large and small from Okanogan to Bellingham and from the Tri-Cities to rural Grays Harbor County.
Our state's vulnerable populations often struggle the hardest to keep a roof over their heads. My colleague, Rep. Nicole Macri, has proposed House Bill 2667 to prevent people from becoming homeless by integrating the Housing and Essential Needs (HEN) program with the Aged, Blind, and Disabled (ABD) program. This will better support seniors, people with disabilities, and those who have a substance use disorder.
Efforts to improve mental health services
The legislature made significant investments in mental health services and capacity in the operating budget last session and in the capital budget passed earlier this session. Democrats negotiated additional funding to improve and integrate the physical and behavioral health systems, as well as more than $76 million to increase community and behavioral health capacity.
Children's mental health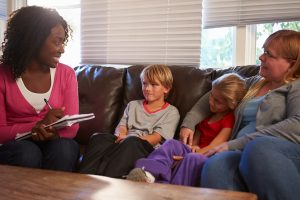 Last session also saw the passage of a comprehensive piece of children's mental health legislation. More than half of adult mental health problems begin before the age of 14. Reaching children and their families early is one of the best ways to reduce longer-term needs and make a significant difference in the overall mental health picture in our state.
House Bill 1713 increases the availability of mental health services to children and young people by:
Helping to ensure that, when a child is referred for mental health services, a provider is available;
Meeting children where they are by giving them access to mental health services in schools and via telemedicine;
Making sure that new moms and teens are screened for depression during regular health care visits; and
Helping early learning providers with the support and information they need when caring for young children with behavioral issues.
Building on House Bill 1713, my colleague, Rep. Tana Senn, has proposed House Bill 2779 this session. The bill would reestablish the Children's Mental Health Work Group through 2020, which has been critical in identifying where there are barriers to services and opportunities for better mental health access for children. The bill also includes some system-based fixes to help build provider capacity and improve mental health in schools and early learning programs.
Why does the Legislature…?
Q: What is house of origin cut-off and how does it affect bills?
Last week we passed the house of origin cut-off in Olympia. A bill that originated in the House must be passed and sent to the Senate (and vice versa) before that deadline, which this year was February 14.
Two of my bills passed the House last week during the final push on the floor, and both are now in the Senate to begin the process again in committee. To illustrate this process, let's consider House Bill 2818, which passed on February 13 on a vote of 66-32. The bill changes the job title for Department of Corrections employees who facilitate faith rehabilitation from "chaplains" to "religious coordinator," making it more inclusive and encouraging more diverse recruiting for the job. Now that it has passed the House before the February 14 cutoff, it has been referred to the Senate Committee on State Government, Tribal Relations & Elections and will need to have a hearing and be passed out by the committee to continue in the legislative process.
One of my juvenile justice bills can serve as the example of a bill dying on the floor calendar. House Bill 2895, which reduces the list of crimes that cause a juvenile to automatically be tried as an adult and extends juvenile rehabilitation's jurisdiction to age 25, made it past policy and fiscal cutoff here in the House, but was never brought up for a vote on the House floor. That means that the bill is "dead" and can no longer move forward. Had we not had a companion bill in the Senate, this would be a really big problem! But since Sen. Kuderer proposed a very similar bill in the Senate and it did get voted off the floor, we chose to let the House version "die" thereby freeing up time on the floor calendar for bills without "live vehicles" from the Senate to get voted on instead. I look forward to continuing to work on this issue as we consider the bill here in the House.
For a quick update on where my bills were during floor action last week, watch my latest video update.
Now that we will be back in committee considering Senate bills, remember you can keep track of committee proceedings on the legislative website and find streaming and archived video coverage from committee meetings on TVW.
As always, please feel free to reach out and share your comments, questions, and ideas!
Sincerely,



Rep. Noel Frame
---