A strong, progressive agenda that puts people first
After five years with a divided Legislature, Democrats, now in control of the House and Senate, set out to enact a strong progressive agenda during the 2018 session. And while we didn't get everything we wanted (in large part due to the short 60-day session calendar we have to work with in even years) we are celebrating an impressive list of accomplishments that put people first.
With your voice and your support, we made extraordinary progress on many fronts. I believe that historians will regard this year as a turning point for the people of our state.
Your public agencies and elected officials have played a key role in securing and expanding equal rights and equal access to opportunity for all Washingtonians.
Everyone wins: voters; women; people of color; students, teachers, and college faculty; people with developmental disabilities; homeowners on fixed incomes; workers in every workplace; and family members and neighbors struggling with poverty, addictions, and homelessness.
K-12 education
I believe the State Supreme Court will determine the state has met its paramount duty to fully fund K-12 education – for the first time in more than 40 years! With nearly $1 billion of accelerated funding for teacher salaries, special education, and school counselors, our 2018 budget – sent on time to the governor for signature – should be the final installment over a six-year period on our more than $15 billion commitment to our one million-plus K-12 children in 295 school districts across our state.
Last year, despite strong efforts by Democrats to enact progressive revenue alternatives, lawmakers voted in favor of the Republican property tax increase plan to address the school funding crisis. (It was either that, or face a catastrophic government shutdown.)
This year, with strong economic growth, we decided enough was enough: Democrats lowered your property taxes while fully funding our schools. One Washington wins.
Equal access to the vote
Wow! We forged a bipartisan, bicameral partnership to protect and secure "Access to Democracy" legislation. Leading with the Voting Rights Act to protect against voter disenfranchisement that suppresses minority representation, we then adopted automatic voter registration, same-day registration, 16- and 17-year old pre-registration, and sunshine laws for hidden money in campaign financing.
The Legislature makes Civics Education a requirement in our public schools, helping students of all ages know why they have a stake in the rule of law that protects our republic and advances democracy. We also protect the integrity of the ballot with ground-breaking election security laws.
And I introduced a bill to ensure our election systems and data are secured against foreign influence. We'll begin public discussion and debate in 2019.
Equal rights for women, people of color, LGBTQ members, and workers
I've argued for years that we needed an Equal Rights Amendment to the U.S. Constitution. But while we wait for that, Washington state is forging ahead. This year, we made equality real: The Equal Pay Act. Reproductive Parity Act.
Conversion Therapy ban. Bargaining representation. Healthcare Workers' labor rights. Twelve-month birth control prescriptions. The Dream Act (round two) for undocumented college students to receive financial aid. Every email, phone call, visit, and rally by advocates, friends, family, and communities made all the difference.
My Mum used to say that ordinary people can make an extraordinary difference.
You all did!!! We have expanded equal rights and equal access to opportunity under the law for millions of Washingtonians. Be proud of being part of this victory.
Affordable, accessible higher education
At long last, Democrats put the state on a pathway to fully fund the state's financial assistance (State Need Grant) to nearly 25,000 eligible higher education students and passed laws to protect students from student loan sharks. For six years I have worked with my colleagues on the House Higher Education Committee to break down financial barriers for access to college in order to give students a more secure economic future.
Every year, we've made some progress. This year, the students, veterans, and their families, faculty, administrators, and alumni organizations all joined forces and made fully funding the State Need Grant their top priority.
They won! Most important, our state's future wins too.
Climate Action – not enough, but making headway
The public is pushing us to make progress faster on climate change to avoid the severe risks to our way of life if we don't act now. This year our 36th District Senator Reuven Carlyle led the first-ever bipartisan effort in the Senate to adopt a carbon pollution tax. I led a parallel effort in the House to adopt a 100-percent fossil-free mandate for our electric grid by 2045.
We both fought it out to the finish line. Both of our bills were voted out of two committees in our respective chambers to be eligible for floor action. Additionally, I fought to protect Sound Transit-3 from any financial cuts. If we're going to make progress on a clean energy future, we need rail and electric vehicle infrastructure.
There is a path to victory here. We must be relentless.
Protection against gun violence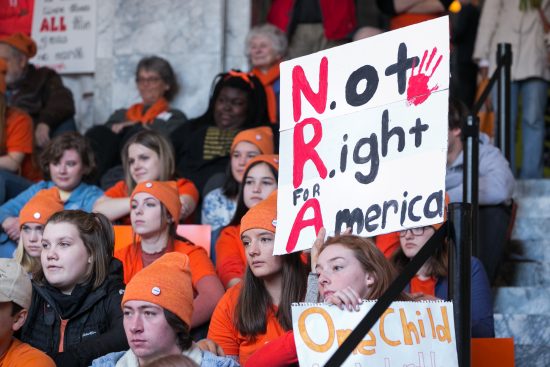 It is a brutal truth that innocents – children at school, people in the wrong public place at the wrong time – are being massacred by people with all-to-easy access to assault weapons.
These are weapons of war designed for a single purpose: to kill the most amount of people in the least amount of time. I told my colleagues and gun safety advocates that it is time to stop using euphemisms to describe gun violence. No more "incidents" or "events" or "tragic loss of life."
Thoughts and prayers are not enough. It is time to end the slaughter of innocents by people wielding assault weapons.
This year, the Legislature did ban the sale and possession of bump-stocks, the technology that transforms a weapon into a mass killing machine within seconds. We also created a voluntary "no-buy" list where individuals at risk of mental health crises can put themselves on a list to not buy a gun.
This is not nearly enough progress on this front. But every time we say "no" to gun violence, we're making it clear to our courts and special interests that we will fight to protect people who have a right to expect to be safe when they're in school, at church, or a movie theater.
Two capital budgets – One Washington
If 2017 made history for the first year that the Legislature did not adopt a capital construction budget, 2018 also makes history for passing two capital budgets in 60 days. Tens of thousands of jobs will be created across the state to build schools, hospitals, housing for people with mental illnesses, affordable housing, and community centers and parks.
The 36th District continues to lead the way for music, the arts, public parks, and community services. Seattle Center projects for the opera, Seattle Theater Group, and Pacific Science Center support renovations and public programming for the next generation.
The Ballard Locks fish ladder will be remodeled with new educational programming. The Washington National Guard's potential relocation from its Ballard-Interbay location has spurred the need to examine future public uses for these industrial lands, an effort I will lead.
And after seeing how much our city, county and region depend on the Evergreen Treatment Services Center on Airport Way, I led the effort with colleagues from several other Seattle districts to secure $3 million to support the purchase and eventual expansion of this critical substance abuse treatment center to help those struggling to end addiction.
Thank  you for standing up and speaking out for these last sixty days. You held us accountable for how we do our work in public. In the coming months, the legislators will work with the public and the press to adopt a robust public records disclosure policy to let the sun shine in on how your legislators do our jobs.
Your voice in Olympia,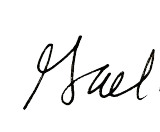 ---