Friends and neighbors –
Below you'll find a short update on some of the issues I advocated for during the legislative session and work I've done since. I voted to cut property taxes, sponsored a new UW Tacoma Initiative in Federal Way, and met with local community members.
---
Cutting Your Property Taxes
Too many people are struggling with high property taxes, which is why I voted NO on the property tax hike last year. This year, I introduced a bill to take savings from unnecessary corporate tax breaks and redirect those funds into property tax cuts for you. I also voted to extend property tax exemptions for seniors.
In the final budget, I voted YES for property tax cuts that you will see on your 2019 property taxes.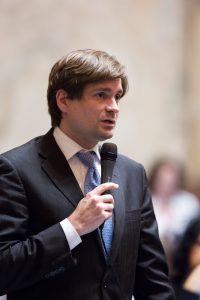 ---
Funding UW Tacoma in Federal Way
Vocational training and higher education access is important for our area's economic development. That is why I fought to secure $500,000 in the operating budget to implement the Federal Way higher education initiative. This is a partnership with the City of Federal Way, Highline College, and the University of Washington Tacoma campus. When fully implemented, higher education opportunities, like associate, baccalaureate, and graduate degrees, certifications, and endorsements programs will be available at the Federal Way campus.
---
Spring Town Hall: Thank You for Coming!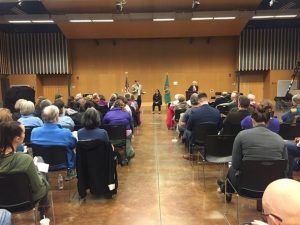 We received many great questions from those who were able to join us at Todd Beamer High School for a town hall meeting to discuss issues important to our district.
I'm looking forward to continuing these conversations. Please contact me directly if you have questions and have been unable to attend one of our several town halls.
---
Meeting with Kiwanis Club of Federal Way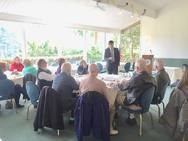 I spoke with the Kiwanis Club of Federal Way a few weeks ago to provide an update on the issues I have been working on this legislative session. We were able to speak about property tax relief, the need for governmental reforms and increased transparency from our elected officials among many other pressing topics. I enjoyed the opportunity to speak with them on these important issues.
---