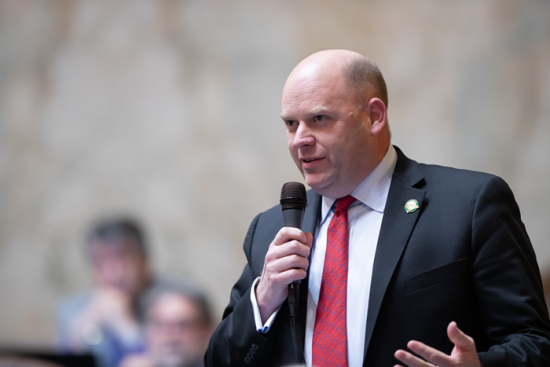 Washington Republican Wants to Let Facebook Off the Hook on Political Ad Transparency
Republican Drew MacEwen definitely likes running Facebook ads. A Navy vet and four-term state representative from Union, Washington, which sits at the southern bend of Hood Canal, MacEwen bought Facebook ads to help his re-election campaigns in 2014, 2016, and 2018. In all, he's reported paying the social media giant more than $5,600 to run ads that trumpeted his accomplishments and, during the 2018 campaign in particular, tore down his Democratic opponent for allegedly wanting to "take away your right to bear arms." Continue reading in The Stranger. (LSS Photography)
---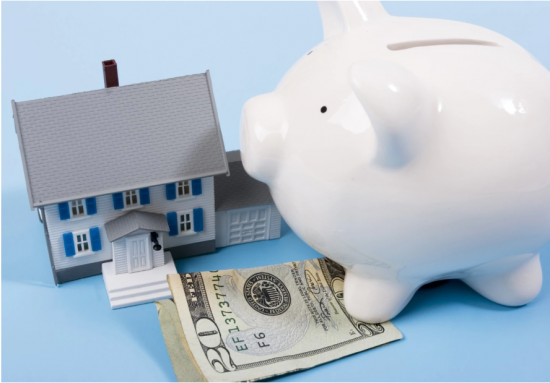 An increase of $1 in the minimum wage is linked to lower suicide rates, a study says
Raising the minimum wage may save lives. A study released this week suggests a correlation between an increase in the minimum wage and declining suicide rates among adults ages 18 to 64. The paper, published in the Journal of Epidemiology & Community Health, found that state-level increases of $1 in minimum wage corresponded with a 3.4 percent to 5.9 percent decrease in the suicide rates of people with a high school diploma or less in that age group. Continue reading in The Washington Post. (iStock)
---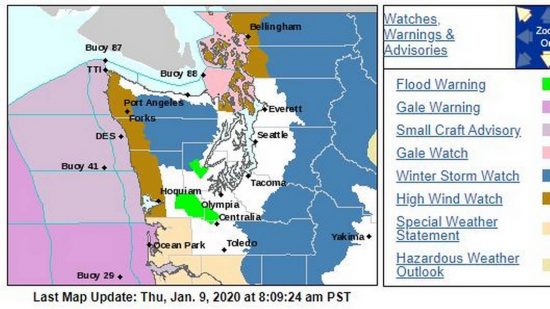 When's snow coming to Oly? Here's what meteorologists say
There's a good chance Olympia sees snow next week, meteorologists say, but exactly when is still unclear. A mix of rain and snow couldn't be "completely ruled out" for lower-elevation areas near Olympia Thursday morning, National Weather Service Meteorologist Samantha Borth told The Olympian. And it was flurrying, in the downtown area at least, around 8 a.m. Continue reading in The Olympian. (National Weather Service)
---
Print
Associated Press
Underfunded IRS struggles to send refunds, answer calls
House to vote on restraining Trump's actions against Iran
Facebook riles tiny Oregon town with plan for undersea cable
Seattle Mayor: City-owned buildings to get off fossil fuels
Body found near Columbia believed to be missing Yakama woman
US officials: 'Highly likely' Iran downed Ukrainian jetliner
As wildfires get worse, smoke spreads, stokes health worries
Aberdeen Daily World
Museum feasibility study: Boeing Building 'needs a new life'
Ocosta schools replacement levy headed for Feb. 11 ballot
U.S. health system costs four times more to run than Canada's single-payer system
Bellingham Herald (subscription required)
Pilot from Washington among Americans killed in terror attack at Kenya military base
Legislators push Homeland Security for answers on weekend border detentions in Blaine
Federal civil-rights office opens investigation into Canadian border stops
Everyone's talking snow for the Whatcom lowlands. Here's what meteorologists say
No more yearly flu shots? Scientists may have developed a 'universal' vaccine
Is an Iran cyber attack imminent — and who is at risk? Here's how to prepare yourself
Capital Press
Asian giant hornet, a nemesis of honeybees, appears in Washington
Editorial: Killer whales far more complex than many think
Editorial: Farmers await details of China trade pact
Chris Voigt lives for Washington potatoes
Columbian
49th Legislative District lawmakers to hold town hall Saturday (Cleveland, Wylie, Stonier)
Report underscores hazards of dam breaching
Everett Herald (subscription required)
Matt Shea is a man without a caucus. But he has a House seat (Jinkins, Ortiz-Self)
Editorial: Add to state election watchdog's tools to inform 
Islands' Weekly
FairVote to host three island meetings about ranked-choice voting
Kitsap Sun (subscription required)
With higher densities, some fear what's ahead for Bremerton's low-income neighborhoods
News Tribune (subscription required)
What's Tacoma's plan for tackling homelessness? There is none, judging from People's Park
On refugee crisis, Pierce County must speak loudly against 'walls of indifference'
Let there be dark! New light pollution rules in Pierce County make good sense
Snow might be headed our way. Freezing temperatures certainly are
Olympian (subscription required)
When's snow coming to Oly? Here's what meteorologists say
Thurston Sheriff and commissioners look to curb overspending in the new year
The Crisis Clinic of Thurston and Mason Counties is facing a crisis of its own
Look out for these fraudulent mailers, Thurston County Sheriff's Office says 
Puget Sound Business Journal
The economy is expanding. Why are economists so glum?
Deflating results of major study point to better ways to cut health care waste
Analyst: Boeing's compensation to airlines for 737 Max delays may double
Fed charts a new path as regulators revisit bank rules for poor communities 
Seattle Times (subscription required)
Iran may seek international help in Boeing 737-800 jet-crash probe through U.N. treaty via Bloomberg
Seattle Children's faces widening array of lawsuits over fatal mold infections
Arctic front to bring bitter cold and possibility of snow to Seattle area
Driving in the snow can be a Northwest nightmare. Here's how to do it while saving your sanity.
Federal civil-rights office investigating reports of people being stopped at Canadian border
Op-Ed: Beyond I-976: We need a better way to fund highway projects
Hundreds of Seattle students kept out of classes over vaccine records
Seattle will get city-owned buildings off fossil fuels, Mayor Durkan says
Project Homeless: A podcast making sense of homelessness, from The Seattle Times' Project Homeless and KNKX
Girmay Zahilay begins work on King County Council as Larry Gossett era ends
Political committee 'Seattle for a Healthy Planet' lays groundwork for mystery 2020 ballot measure
What you need to know about 5G in 2020
Editorial: Ensure an accurate 2020 Census count — the first that will be primarily digital 
Spokesman Review
Anonymous donation helps eliminate lunch debt in Medical Lake School District
'We believe in justice': Couple who fled Tehran for Spokane express concern about U.S. approach to Iran 
Walla Walla Union Bulletin (subscription required)
Editorial: State wisely keeps pressure on Hanford cleanup effort 
Washington Post
Op-Ed: I'm a U.S. citizen. My family was detained at the border because we're from Iran.
Missile strike on U.S. targets 'did not intend to kill,' says Iranian commander
White House wants to change rules to speed up highway projects, pipelines, drilling
Ring fired employees for abusing access to people's video data, company tells lawmakers
An increase of $1 in the minimum wage is linked to lower suicide rates, a study says
Facebook won't limit political ad targeting or stop false claims under new ad rules
Federal Reserve proposes overhaul of anti-redlining law, deepening rift among financial regulators
The Daily 202: The ghosts of 1979 still haunt U.S. policy toward Iran and shadow Trump's response to missile strikes
Justice Ruth Bader Ginsburg says she is cancer-free, according to report
Pelosi resists pressure to transmit impeachment articles to Senate
Hit by devastating earthquakes, Puerto Rico still waiting on billions for hurricane relief
Facebook executive says company was responsible for Trump's victory but warns against policy changes
Oops. Some federal workers are not covered by the new family leave law. 
Yakima Herald Republic
Yakima to lose 1 of 2 hospitals; Astria closing Regional as part of bankruptcy
Broadcast
KEPR
Washington schools could offer free menstrual hygiene products by 2021 (Dhingra)
KING5 TV (NBC)
Hundreds of Seattle students without updated vaccine records at deadline
Homeland Security investigating after Iranian-Americans say they were detained at Washington border
City of Seattle gives lifeline to vulnerable small businesses
Washington state won't add HPV to mandatory vaccine list 
KIRO7 TV (CBS)
Cleanup underway at Tacoma park after city shuts down homeless encampment
Live updates: House to vote on War Powers Resolution limiting Trump's actions against Iran
DoD: Too early to talk deployments from JBLM 
KOMO4 TV (ABC)
Advocates hope cleanup of Tacoma tent city start of something positive
Seattle mayor: City-owned buildings to get off fossil fuels
Family joins Seattle Children's lawsuit after infant exposed to deadly mold
Lakewood HS in lockdown after reports of shots fired, police say 
KNKX FM
KNKX, Seattle Times partner to produce in-depth podcast series on homelessness
UW resident physicians staging a 'wellness day off' Friday
'Where's my safety?' Homeless issues dominate first Olympia City Council meeting of 2020
Trump Says Iran Is 'Standing Down,' Vows To Continue Pressure 
KUOW FM
Saudi Arabia Sought Dialogue With Iran. Then The U.S.-Iranian Conflict Escalated
'Living next to a parking lot' in a Washington town taken over by giant warehouses
Trump Administration Proposes Major Changes To Bedrock Environmental Law
Iran's U.N. Ambassador: Strike On U.S. Bases Was 'Measured, Proportionate Response'
This Migrant Won In Immigration Court, And The U.S. Sent Him To Mexico Anyway
U.S. Army Alert: You Are Not Being Drafted
Raising The Minimum Wage By $1 May Prevent Thousands Of Suicides, Study Shows
NW Public Radio
Dams Vs. Salmon: Workshops Aim To Get Past 'My Study Can Beat Up Your Study' On Snake River 
Q13 TV (Fox)
Landslide threat increasing as powerful storm expected by weekend
Web
Seattle P.I.
Here's how homelessness in Seattle has changed over the decade
A look back at what Seattle rents were like in your neighborhood at the beginning of the decade
Seattle sees increase in median base pay year over year, no change in job growth, report finds
Slog
Washington Republican Wants to Let Facebook Off the Hook on Political Ad Transparency (Kuderer, Pellicciotti)
The Short Legislative Session Should Not Stop Us From Taxing the Rich (Nguyen)
---