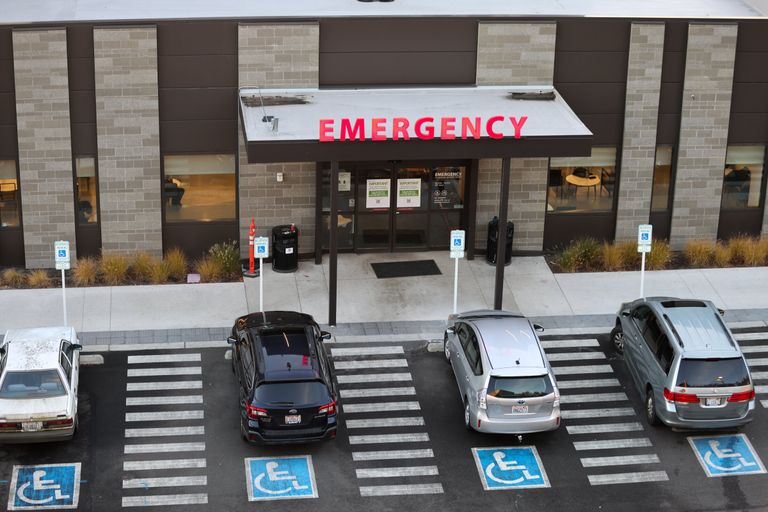 Legislature must address WA nursing crisis
Washington, like other states, is facing a health care problem, one that intensified during the height of the COVID-19 pandemic. The problem isn't merely a shortage of nurses. Nor is it simply a staffing issue. It's a health care delivery problem that's affecting staff, hospitals and patients. And now, nurses and hospitals are asking the state Legislature to help solve it. Senate Bill 5236 would, among other things, create staff-to-patient ratios for hospitals; a committee comprising hospital administrators and medical staff to develop the ratios and standards for each hospital; and set financial penalties for violating the staffing plan. The bill is pitting medical staff against hospital administrators, but there's at least one point in which all should agree: When nurses are overworked, it's the patient that stands to lose. Continue reading at Seattle Times. (Karen Ducey)
---
New School Recess Bill Aims To Combat Youth Mental Health Crisis
A bill filed in the Washington State legislature last week and co-sponsored by Senators T'wina Nobles (D-Fircrest) and Claire Wilson (D-Auburn) would ensure students receive a minimum of 45 minutes of recess during each school day. There is currently no Washington state law guaranteeing recess for students. "Kids not only deserve play, it is critical for their development," said Nobles. "Withholding recess, especially as a disciplinary action, does the opposite effect–research shows it makes behavior worse. Research shows students learn better when they get recess and as we tackle learning loss as a result of remote learning, we need to bolster betterment for our students in every way we can." Continue reading at Seattle Medium. (Legislative Support Services)
---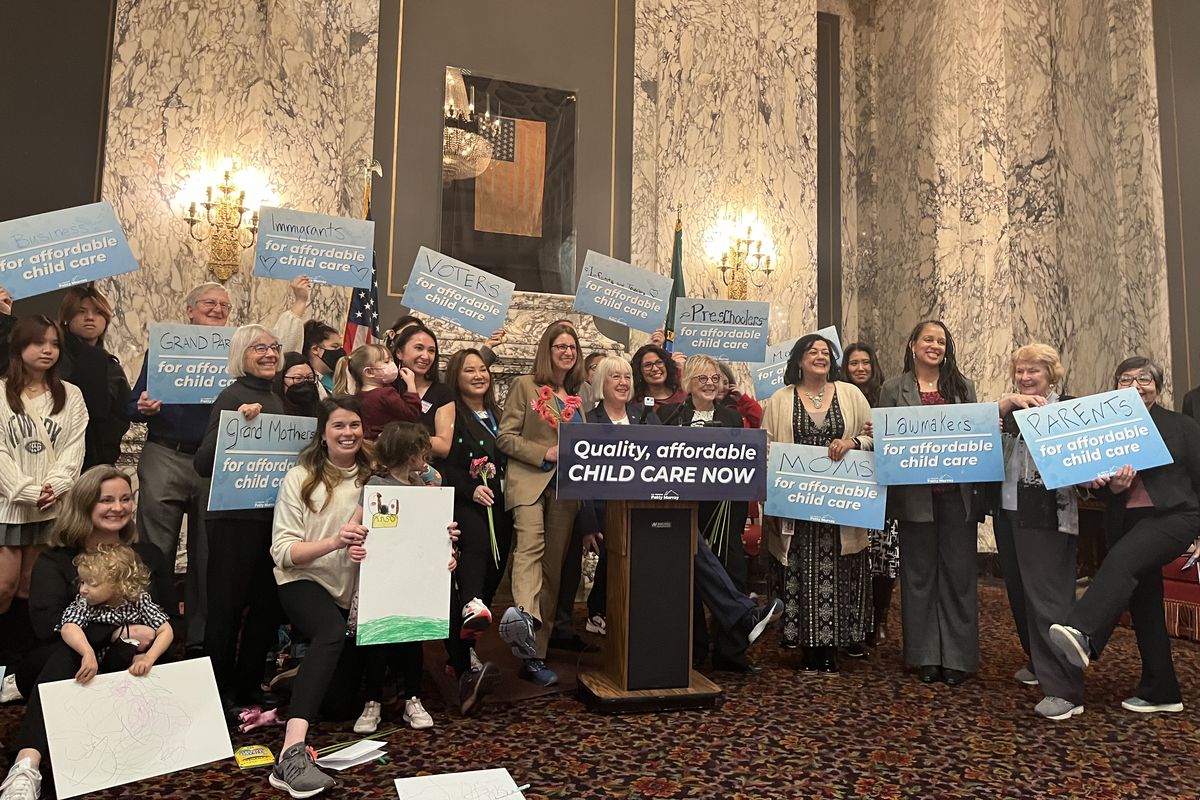 In a bid at 'keeping child care on the agenda,' Murray talks funding in Olympia
Sen. Patty Murray joined state legislators, moms and kids in the Capitol on Wednesday to talk about federal and state efforts to address the child care crisis, an issue she said continues to be a top priority for her. "Our child care system isn't just stretched thin," Murray said. "It is broken." Murray was joined by state Sen. Claire Wilson, D-Federal Way, and state Rep. Tana Senn, D-Mercer Island. Child care and early learning have been top priorities in the state Legislature in recent years. In 2021, the Legislature passed the Fair Start for Kids Ac. Senn said funding child care remains a priority throughout the Legislature. She said lawmakers are working on numerous pieces of legislation this session to address the child care crisis, some of which will require federal investment. Continue reading at Spokesman Review. (Elena Perry)
---
Print
Associated Press
Flavored cannabis marketing criticized for targeting kids
Feds send $930 million to help Forest Service curb 'crisis' of US West wildfires
Aberdeen Daily World
Cold weather shelters face hiccups and delays
Axios
State institutions still hold Indigenous remains
Bellingham Herald
Why are eggs so expensive in Whatcom County? Local Farmer weigh in
Inclusive public signs boost teens' attitudes about trans people, study says. Here's how
This is why Petrogas will pay $4 million for unpermitted emissions
 
The Daily News
Rep. Gluesenkamp Perez reviews business on the Columbia River
Washington leaders look to increase school safety with more officers, staff during legislative session
Everett Herald
'We cannot help people if they are not alive'
Indian Country Today
Indigenous people on the 'front lines' of climate solutions
The Inlander
NEWS BRIEFS: Washington legislators seek to protect abortion rights and more (Cleveland)
A Washington state bill would legalize psilocybin, the key ingredient in "magic mushrooms" (Salomon, Billig)
Islands' Weekly
This year's legislature is more diverse than in the past (Jinkins, Orwall, Bronoske, Keiser, Lovick)
News Tribune
Opinion: WA lawmakers are weighing a bottle deposit system to boost recycling. It's a bad idea
Olympian
A court said Albertsons could give $4B to shareholders. What a higher court just ruled
The Olympia City Council wants 9 things from the state this session. What are they?
Nisqually get feedback on healing center proposal for former Frankie's site in Olympia
Tenino area residents protest planned sex offender housing, ask Thurston County for help
Peninsula Daily News
Following local cities, Jefferson County proclaims rights for orcas
Budget, staff cuts expected for Port Angeles School District
Puget Sound Business Journal
Boeing awarded $425M by NASA for fuel-efficient test plane
Workplace bullying is on the rise — and it's hitting Gen Z the hardest
Seattle Medium
New School Recess Bill Aims to Combat Youth Mental Health Crisis (Nobles, Wilson)
Rep. Jamila Taylor Elected Majority Caucus Vice Chair (Taylor)
Seattle Times
Submerged log just another obstacle to revival of WA ferries
WA still too slow with mental health services for people in jail, judge told
'Sam's Law' parents push for harsher penalties for hazing for a second year
Editorial: Legislature must address WA nursing crisis
Skagit Valley Herald
Ferries system working to increase service
Spokesman Review
Washington Legislature again looks to tackle safe staffing requirements in hospitals (Robinson)
In a bid at 'keeping child care on the agenda,' Murray talks funding in Olympia (Senn, Wilson)
Washington Post
U.S. begins 'extraordinary' steps to avoid debt ceiling
Broadcast
KING 5 TV (NBC)
State senator says constitutional amendment protecting abortion needs more votes (Keiser)
'It will help a lot of people': Seattle 8-year-old wants to change state hearing aid laws (Orwall)
KIRO 7 TV (CBS)
Pierce County mistakenly shares hundreds of thousands of registered voters' sensitive information
KOMO 4 TV (ABC)
State lawmakers expected to introduce bill taxing wealthy Washingtonians (Thai)
Washington lawmakers considering bill that would lower blood alcohol limit for drivers (Lovick)
KNKX Public Radio
Behind your speedy Amazon delivery are serious hazards for workers, government finds
KUOW Public Radio
Washington lawmakers discuss an alternative to jail for mental health crises (Dhingra)
Incarcerated people would earn minimum wage under new proposal (Simmons)
KXLY (ABC)
Senate Bill 5202 aims to put $4 billion towards solving housing insecurity (Trudeau)
WA lawmakers propose bill requiring clergy to report child abuse, citing InvestigateWest reporting (Frame, Walen)
NW Public Radio
New legislation takes aim at blinking lights on Washington wind turbines (Connors)
Web
Crosscut
Can a $42B internet expansion plan close WA's digital divide?
MyNorthwest
City of Bellevue to start safe parking pilot program for those living in cars
Fight against bird flu continues despite Dept. of Agriculture precautions
Gov. Inslee: Homelessness is complex, needs help from legislature
West Seattle Blog
THURSDAY MORNING: 'State of the Port'
Metro is short on drivers as well as buses. So how many are needed?
---