Two weeks down, many more to go: Here's a look at the bills WA lawmakers considered last week
After a flurry of committee meetings, the second week of the state Legislature is in the books. Last week, lawmakers heard several bills that address issues ranging from police accountability to increasing "missing middle" housing in the state. While the legislative session still has weeks to go before it adjourns, House Speaker Laurie Jinkins, D-Tacoma, told reporters Wednesday that some bills could make it to the floor this week, although she did not specify which bills they might be. Lawmakers have until Feb. 17 to pass their bills out of committee, so the next few weeks will focus on getting proposed legislation out of committee and onto the debate floor. Here are some of the proposals that were introduced or had public hearings this week: Continue reading at The Olympian. (The Olympian)
---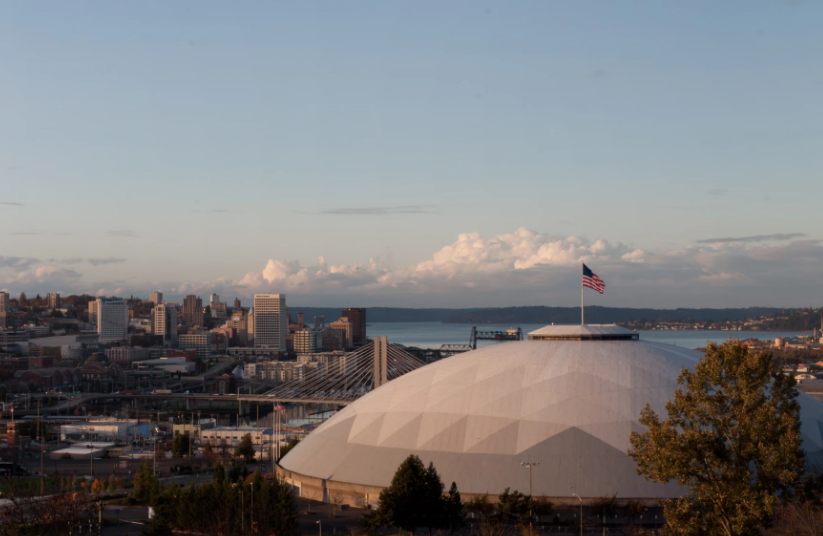 Tacoma gave families $500 a month for a year. Could something similar happen across the state?
State lawmakers, led by Democrat Rep. Liz Berry, held their first public hearing on a bill that would provide two years of unrestricted monthly payments for up to 7,500 Washington residents who meet specific criteria. Dubbed the Evergreen Basic Income Pilot Program, the payments would range from about $900 – $2,100 per month depending on where a participating resident lives. "Everyone in Washington should be able to meet their basic needs and care for their loved ones," said Berry at the hearing. "We know that giving people cash with no strings attached works. With basic incomes, more people are able to afford food and housing, pay off debt, get full-time jobs, save for emergencies, and get the physical and mental health support they need." Continue reading at KNKX. (Patrick Rodriguez)
---
WA lawmakers start remake of drug possession laws
Two proposals emerged this week to update how Washington law deals with possession of illicit drugs, a quandary the state has faced since the Washington Supreme Court struck down the state's drug possession statute as unconstitutional in early 2021. While the two bills that dropped this week differ, both would make drug possession a gross misdemeanor, a step up from its current misdemeanor status, and would involve more formal nudges to get people who are charged with drug possession into treatment. A third approach will likely be introduced to acknowledge the work of the Substance Use and Recovery Services Advisory Committee, made up of lawmakers, service providers and members of the criminal justice system, which recommended decriminalization. Continue reading at Seattle Times.
---
Print
Associated Press
Feds send $930 million to curb 'crisis' of US West wildfires
State lawmakers propose power grid protections after attacks
Aberdeen Daily World
'Oakley Carlson Act' introduced in the Washington Legislature
A paucity of paramedics: county fire departments deal with personnel pinch
DNR expanding landowner programs
Chehalis Basin strategy facilitator steps back
Axios
Washington state might nix-single family zoning (Bateman)
Bellingham Herald
Whatcom residents urged to brace for new round of extra-high 'king' tides
 
Columbian
Behavioral health advocates are here to help Washingtonians
Survey: Homelessness, housing most important to Clark County residents
East Fork Lewis River habitat restoration at risk in Inslee's budget
Everett Herald
Everett college students press Murray to boost financial aid funding
Everett plans to dole out $533K for human needs programs
New VA clinic in Everett already has 5,300 patients
Boeing workers long-exposed to carcinogen far above legal limits
Editorial: Slow roll on changes to state's police pursuit law (Dhingra)
The Inlander
Nearly 8 million gallons of untreated water poured into the Spokane River on a single day in December
Kitsap Sun
Washington's carbon 'cap-and-invest' plan is here. How does it work?
News Tribune
Will SR 16 traffic be addressed this year? Here are Gig Harbor's priorities in Olympia (Randall)
New York Times
Supreme Court Puts Off Considering State Laws Curbing Internet Platforms
Olympian
A 'willing partner' emerges in Washington's search for a new airport site
Two weeks down, many more to go: Here's a look at the bills WA lawmakers considered last week (Jinkins, Peterson, Rule, Lovick, Riccelli, Salomon, Bateman, Trudeau)
Peninsula Daily News
Housing bond bid weighed (Tharinger)
Infrastructure, housing top priorities in Port Townsend
Legislators file dozens of housing bills
Puget Sound Business Journal
Deadlines loom for the lucrative ERC, but there is some good news
Boeing to be arraigned on fraud charge over 737 Max crashes
Opinion: Washington court will get final say on capital gains tax (Pedersen)
Seattle Times
WA lawmakers take aim at vehicle dwellers and parking enforcement (Kuderer)
New WA labor council president April Sims brings lived experiences
Half of WA college students face food or housing insecurity, survey finds
WA kids deserve 45 minutes of recess time, new bill proposes (Nobles)
WA lawmakers start remake of drug possession laws (Robinson, Salomon)
Skagit Valley Herald
Skagit Transit to waive fees for riders on Thursday
Sol De Yakima
Niños de WA merecen 45 minutos de recreo, propone nuevo proyecto de ley (Nobles)
Spokesman Review
Spokane County is about to try a criminal justice reform effort that once seemed doomed
Bill seeks to increase registration and voting accessibility in jails (Simmons)
Getting There: Inslee, Spokane lawmakers remain committed to finding funding for North Spokane Corridor (Billig, Ormsby, Riccelli)
Spokane argues in court filings it can legally clear Camp Hope, leaves door open to challenge Martin v. Boise
Opinion: Legislators again looking at changes to Washington election laws (Hunt, Kuderer)
Tri-City Herald
Once controversial homeless housing complex about to open for 60 in Tri-Cities
Walla Walla Union Bulletin
Washington State Patrol honors hospital, 911 personnel for response to shooting of Trooper Dean Atkinson Jr.
Yakima Herald-Republic
It Happened Here: Legislature organizes Yakima County in 1865
What applicants to Washington COVID-19 Immigrant Relief Fund should look out for
Broadcast
KING 5 TV (NBC)
In Session: Lawmakers consider wealth tax proposal, increased hazing fine (Dhingra)
745 people died from traffic accidents in Washington in 2022, the highest number since 1990
KIRO 7 TV (CBS)
South Park ready for latest King Tide; here's what to expect around the Sound
AG Ferguson's office recovers another $9.3M in stolen unemployment money
On 50th anniversary of Roe v. Wade, many in Seattle continue fight for federal abortion rights
KNKX Public Radio
Tacoma gave families $500 a month for a year. Could something similar happen across the state? (Berry)
KUOW Public Radio
Design review process could be axed to speed up housing production in Washington state (Walen, Peterson)
KXLY (ABC)
Washington Domestic Violence Advocacy programs could face budget cuts
Web
MyNorthwest
State group recommends axing, replacing B&O tax on businesses
Computer malfunction delaying reservations for San Juan ferries
The Stranger
Cops Want to Endanger Innocent Lives by Making Car Chases Easier (Dhingra, Goodman)
---