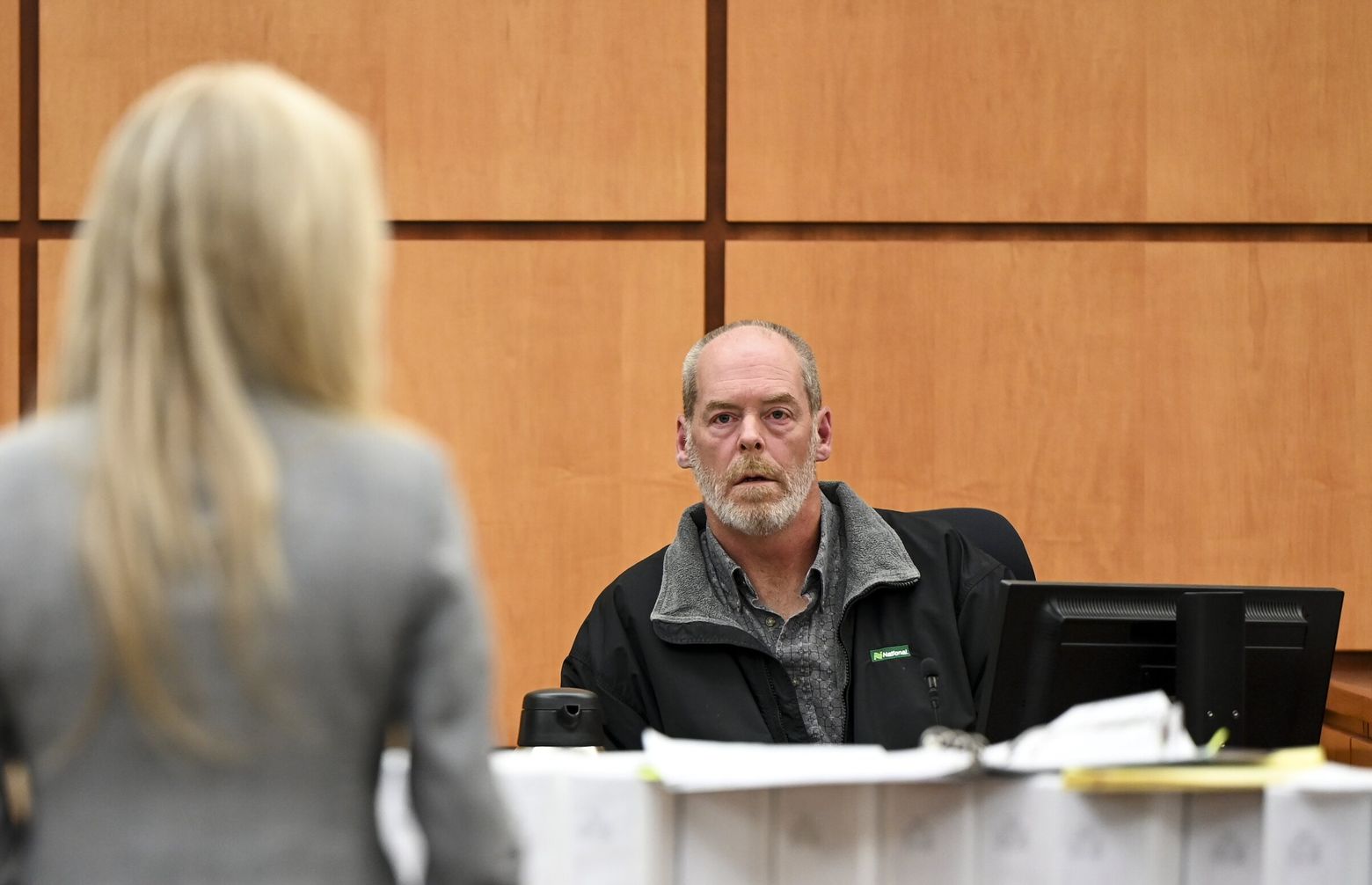 Eyewitness to Manuel Ellis' death testifies police made up statements
Eyewitness testimony in the historic trial of three Tacoma police officers accused of killing Manuel Ellis has presented jurors with a crucial choice: believe their version that the officers unnecessarily started the fatal struggle, or believe accounts of the officers, who say Ellis provoked it. A witness called by the officers' attorneys who was expected to undercut those eyewitness accounts instead testified Tuesday afternoon that investigators for the Pierce County Sheriff's Department attributed statements to him that he never made. The statements would have bolstered the officers' defense. Continue reading at The Seattle Times. (Brian Hayes/The News Tribune)
---
House passes bill to avert government shutdown, sends to Senate
The House on Tuesday passed stopgap legislation to keep the federal government operating past this weekend, sending the bill to the Senate days before the deadline without any of the deep spending cuts conservative Republicans had sought. Continue reading at Washington Post.
---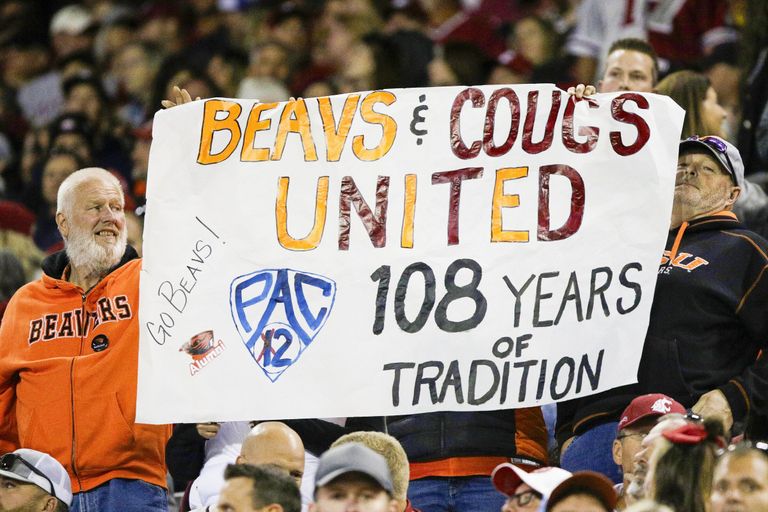 WSU, Oregon State gain control of Pac-12 after judge grants motion, but appeal lurks
Washington State and Oregon State on Tuesday grabbed control of the Pac-12's governing board and power of the purse that comes with it, at least for now. After a two-and-a-half-hour hearing, Whitman County (Wash.) Superior Court Judge Gary Libey granted the schools' request for a preliminary injunction that confirms they are the only remaining voting members of the shattered conference. Continue reading at The Seattle Times. (Young Kwak/The Associated Press)
---
Print
Associated Press
The Biden administration is slow to act as millions are booted off Medicaid, advocates say
Aberdeen Daily World
Hoquiam City Council awards Quigg Bros., Inc. pump station bid
Seismic funding shakes bond plan for Hoquiam schools
Ocean Shores police deal with "swatting" incident
Capital Press
Study: Drought, wildfires cause $11.2B in lost value to nearby timberland 
Columbian
Advocates want to see recycling rates in Clark County, state climb beyond already solid numbers
Clark County  Council approves $3 million in ARPA funds to start public defenders office
Clark County homes are larger on average than Portland's; extra square footage is driving up prices
Vancouver sets hearing on warehouse code, proposes changes to rules for large structures
Editorial: Choices offer opportunity to affect climate change
Everett Herald
Grocery store employee's KKK attire shocks Gold Bar
Lynnwood fined $550K for air quality at sewage treatment center
As Providence nurses strike, replacements cross the picket line
Trash Talk: A new column on waste, recycling in Snohomish County
Editorial: Let cities make switch to even-year elections (Farivar, Valdez)
The Facts Newspaper
Overdose outreach, education and training resources
News Tribune
2023 has been a record-breaking year for Puget Sound orca sightings. Here's what to know
'He was very strong.' Deputies testify about previous encounters with Manuel Ellis
Defense calls eyewitnesses to Manuel Ellis' encounter with Tacoma police. Did they help?
Hundreds of new apartments proposed for vacant property near Tacoma middle school
Editorial: Tacoma's game-changing tenant rights initiative will win a nail-biter. What now?
Puyallup school officials, police address gun safety after firearms found on campuses
Last appeal against Pierce County homeless village dropped. What's next for opponents?
New York Times
Antisemitic and Anti-Muslim Hate Speech Surges Across the Internet
U.S. and China Agree to Displace Fossil Fuels by Ramping Up Renewables
The Toll of Climate Disasters Is Rising. But a U.S. Report Has Good News, Too.
In a Report Card on Global Warming, Nations Get a Very Poor Grade
How Much Can Trees Fight Climate Change? Massively, but Not Alone, Study Finds.
Facing Financial Ruin as Costs Soar for Elder Care
Olympian
Here are the winners in Thurston County's closest general election races
Op-Ed: Let's find middle ground for those who serve and protect
Should these Thurston officials make more than $11,000 per month? Weigh in at hearing
Port Townsend Leader
Highway 104 is deadly (Chapman)
Puget Sound Business Journal
Nurses at one of Washington's largest hospitals go on strike
Judge grants WSU, OSU control of the Pac-12
Seattle Times
Eyewitness to Manuel Ellis' death testifies police made up statements
What WSU, Oregon State win in court means for Pac-12's future, outbound schools
WSU, Oregon State gain control of Pac-12 after judge grants motion, but appeal lurks
No Seattle schools will close next year, superintendent says
King County's urban streams are showing signs of improving health. Just ask the bugs
Harrell, Nelson celebrate as results suggest moderate Seattle City Council
USPS failed to deliver ballots from one Seattle mail drop box
Sound Transit to start issuing citations today to riders who don't pay
Editorial: Seattle's $27 million experiment in participatory budgeting is not worth repeating
King County gives Burien deadline to take $1 million for homeless shelter
Seattle School Board results show incumbents still ahead
Nearly two dozen toddlers sickened by lead linked to tainted applesauce pouches, CDC says
Walla Walla Union Bulletin
Sherwood Trust empowers Walla Walla area organizations through impact grants
Walla Walla High School recognized for renovation project
Washington Post
Where you live can determine whether your internet is faster than a carrier pigeon
House passes short-term bill to avert government shutdown
Nations made bold climate pledges. They aren't close to meeting them.
Abortion 'until the day of birth' is almost never a thing
WA State Standard
Snohomish County's new sheriff seeks a reset for her department
U.S. House passes stopgap spending bill in bipartisan vote, in crucial test for new speaker
Wenatchee World
What does El Niño mean for NCW this winter?
General election turnout low in Chelan, Douglas counties, auditors disappointed
Chelan Housing celebrates constructions of new homes
Broadcast
KING 5 TV (NBC)
Fare enforcement resumes for Sound Transit with revised system aimed at equity
New CEO starts at the largest sexual assault resource center in the state
Stream health improving even as region becomes more developed, according to King County
Everett nurses start strike over pay, staffing
New committee to address pilot mental health after off-duty pilot tried to shut down plane leaving Paine Field mid-air
KIRO 7 TV (CBS)
Been riding for free? Sound Transit resumes fare enforcement and issuing fines
KOMO 4 TV (ABC)
Washington leads country in new lung cancer cases, report shows
Puyallup School District addresses parents' concerns over recent gun incidents in schools
Seattle recovery program celebrates women overcoming adversity with hopeful holiday event
King County hosts community meeting on public safety in the Central District following day care shooting
KUOW Public Radio
Seattle Schools hits pause on timeline to close several schools
Seattle light rail is about to get heavy for those who don't pay the fare
Burien group protests city's new camping ban by sleeping outside
Seattle area sharply cuts down on water consumption, but still needs to use less
KXLY (ABC)
Special Report Preview: Can Narcan nasal spray save lives in schools?
Q13 TV (FOX)
House passes spending bill to avert government shutdown
A look inside Washington's first forest managed exclusively for carbon sequestration
Deputies testify about meth-fueled encounter with Manny Ellis prior to deadly March 2020 incident
West Seattle Blog
No Seattle Public Schools closures before 2025-2026 school year
Web
Cascadia Daily News
Skagit ballot count back on track after fentanyl scare
MyNorthwest
Inflation slows, but western Washington consumers still gasping for air
The Stranger
Slog AM: Congress Dodges Shutdown, Israel Raids Hospital, KKK Grocery Clerk in Gold Bar
Many Seattle Council Members Choose Big Business Profits Over Children's Mental Health
USPS Fails to Deliver 85 Ballots from Seattle Mail Box
---
---