OLYMPIA—Bipartisan legislation to create jobs in timber country has passed the House and Senate and is scheduled to be signed into law.
"This is great news for our small businesses and workers in rural Washington," said Rep. Mike Chapman (D-Port Angeles), the author of House Bill 1324. "I'm proud to have worked with lawmakers from both parties and every corner of the state on this legislation, which will be a particular help for workers in the timber, pulp and paper industries."
A final version of the new law passed the House 94-0 and Senate 40-9.
The new law extends a reduced Business and Occupation Tax rate on certain timber industry operations while adding mass timber—also known as cross-laminated timber—to the list of timber products that receive the preferential tax rate.
"Washington state can and should be a world-leader when it comes to mass timber products and technology," Chapman said. "We're home to some of the world's best forests and researchers on cross-laminated timber, heat-treated wood and using carbon-fiber to reinforce mass timber, which is something they're working on right now in Port Angeles."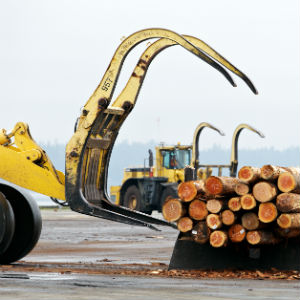 The legislation also directs the Washington State Institute for Public Policy to study the incentivizing of private investment and job creation in rural and distressed communities.
"Our state economy is booming, but that boom is focused mostly on the Seattle-Tacoma-Everett core," Chapman said. "This law is aimed at boosting opportunity and jobs in small towns. I'm proud that we worked together to gets this legislation through the House and Senate and onto the governor's desk to be signed into law."
---