Note from Eileen:
Protecting Youth from Harmful Tobacco and Vapor Products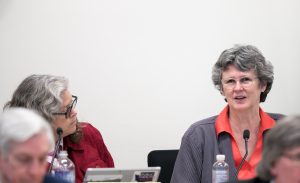 State and federal medical officials have seen a dramatic increase in the use of vapor products among teens, particularly high school students with easy access to vapor products who end up addicted to nicotine. On Tuesday, I chaired a hearing in the Health Care committee on HB 1074, which raises the legal buying age of tobacco and vapor products from 18 to 21 years old. A similar bill passed the House last year but was not passed out of the Senate. As co-sponsors of the bill, Joe and I both hope to get this to the governor's desk this year. The bill has bipartisan support in both chambers, and the Department of Health and the Attorney General both testified on Tuesday in support.
This legislation cuts off social sources to these harmful products, as children under the age of 18 most often get their tobacco and vapor products from friends, co-workers, and family members who are of legal buying age. Tobacco products are the leading cause of preventable disease and death, and we are both committed to supporting legislation that makes our community healthier.
---
To our Ferry Riding Constituents
First of all, thank you all for reaching out to us – we have received countless postcards and emails about the new ferry schedule for the Triangle Route. We always appreciate hearing from constituents about what issues are affecting their lives. The 34th delegation wrote a letter last month to our partners at Washington State Ferries to encourage them to continue to engage with riders as they implement, monitor, and adjust as needed the new ferry schedule. As your legislators, we will keep communicating with WSF and with all of you as we move forward in this transition.
---
Do you have a teen interested in government? Send them to Olympia for a week!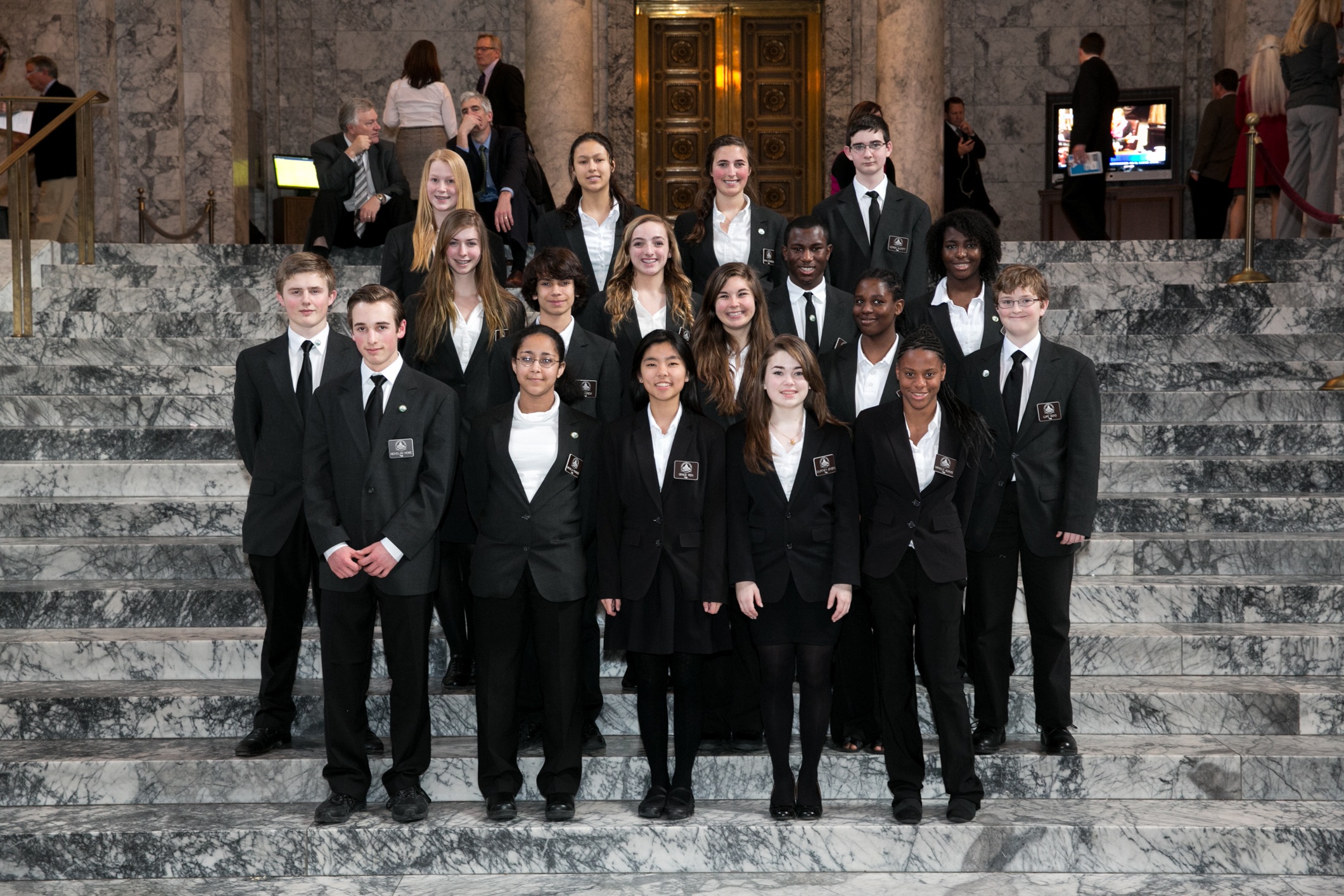 Every year, students ages 14 to 16 come from all over the state to serve as legislative pages at the House of Representatives. Pages perform a wide variety of responsibilities, from presenting the flags to distributing amendments on the House floor.
In addition to contributing to the efficient operation of the legislature, pages receive daily civics instruction, draft their own bills, and participate in mock committee hearings.
Pages are sponsored by members of the Legislature, usually from the district in which they live.
In order to ensure funds are not a barrier to participation, the House of Representatives created the Gina Grant Bull Scholarship. See the FAQ page to determine eligibility to apply.
Pages are awarded a stipend of $35/day.
Taking part in the page program is a great opportunity for young people to gain a unique perspective of the legislative process. If you have a teen who could benefit from this experience, I encourage you to consider sending him or her to Olympia for a week.
For more information, please visit the House Page Program website.
---
Note from Joe:
Important information about basic food assistance during the federal government shutdown
Both of us are concerned about the effects of a long-term government shutdown. From park safety to basic necessities for struggling families, this is a crisis that must be resolved at the federal level. Thankfully, there is work being done to make sure that people who rely on basic food assistance won't be cut off. Many people on assistance will get their February food benefits early. While getting benefits early secures this important lifeline for families, people will need to budget for two months' worth of food since they will not receive more benefits in February. To learn more and get updates about public assistance during the shutdown, please visit the Economic Services Administration's website.
---
Collaboration leads to consensus on deadly force initiative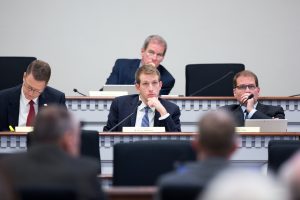 For years, communities, especially communities of color, have been frustrated by the outcomes of interactions between police and members of the community. There have been too many instances where people in a mental health crisis end up injured or dead instead of receiving help. When someone is shot or killed by the police, Washington's laws left victims and their families without a clear path to justice.
This past fall, voters approved Initiative 940, which updates Washington's use of deadly force statute by requiring de-escalation and mental health training, mandating a duty to provide first aid, and updating the standards so prosecutors can more fairly evaluate deadly force incidents. While the initiative is a great step forward in repairing the trust between the public and law enforcement, there are sections that need further clarification in order to be implemented. Last session, community groups and representatives of law enforcement worked with lawmakers to agree to language to clarify and strengthen the initiative.
This session, our colleague from Kirkland, Rep. Roger Goodman, has introduced House Bill 1064 to enact that agreed-upon language, and the bill has already had a hearing and been voted out of the House Public Safety Committee. I am a cosponsor of HB 1064, and look forward to voting on the legislation soon, so we can begin to bridge the gap between our communities and law enforcement.
---
Thanks for reading!

---