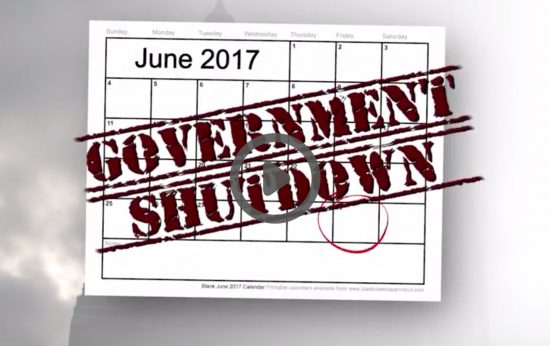 Dear friends and neighbors,
If there's no budget deal by June 30, the state government shuts down on July 1—and that will hurt everyone.
This would be the first time since Washington became a state in 1889 that lawmakers failed to pass a budget by that constitutional deadline.
Here's a short history of how this problem happened, why a shutdown matters and what you can do about it.
How this problem happened
Because we've successfully passed state budgets since 1889, we know how to get the job done. You agree on the size of the budget, then negotiate the amount of revenue needed.
A big reason we may shut down is those two things didn't happen this year like they always did before. Senate Republicans spent two crucial months refusing to negotiate the budget at all.
We don't want to make this sound partisan. But it would be unfair and untrue to blame "lawmakers" as a whole or to pin blame on House Republicans, Senate Democrats or the governor. They were willing to come to the table, negotiate and compromise. That's how we passed a state transportation budget his year—from the start, everyone from both parties had a seat at the table. We negotiated and compromised.
We're disappointed that Senate Republicans took us to the brink of a government shutdown and it would be incredibly damaging if we actually fail to pass a budget.
Part of the problem is the creeping adoption of Washington, D.C.-style politics, where brinkmanship and dysfunction are now normal and shutting down the government is seen as some sort of perverse victory by certain politicians.
We reject D.C.-style politics of gridlock and division. We have to protect Washington state's history of working together and getting things done for all the people we represent, in every corner of our state.
Why a shutdown matters
Shutting down an entire state's government would do serious damage to people, taxpayers and jobs.
Damage to people—Seniors who rely on Meals on Wheels will go hungry.
State prisons would stop taking newly convicted felons and 3,400 corrections officers will be laid off, meaning no one will be standing watch over people on community supervision.
Safety inspectors will get pink slips, ending workplace safety inspections and checks on escalators, elevators, boilers and electrical systems. During the last year, the state shut down 80 elevators they found to be dangerous.
State parks will be closed just before the Fourth of July weekend, ruining the vacation plans for millions of Washington residents.
Veterans and their families will lose access to services, with 2,000 veterans cut off from PTSD counseling, recently deployed veterans no longer able to get emergency financial assistance and all Veteran Service Centers in the state closed.
More than 33,000 state workers will get laid off, with many struggling to pay their mortgages and feed their families.
Damage to taxpayers—Even a one-day shutdown would do serious harm to our state's credit rating, raising the price of borrowing for years and costing taxpayers millions.
Millions of fish in state hatcheries will die.
Taxpayers will also be on the hook for the costs of halting and restarting the machinery of an entire state, something we've never done before.
Damage to jobs—Businesses in Washington state rely on state services that will end, making any shutdown a job killer.
The health inspectors who OK shellfish for sale will get pink slips, which means shellfish growers are making the painful decision right now to go through with a harvest that will rot or skip this harvest altogether.
More than 31,000 working moms and dads will lose child care assistance, 12,000 children won't be able to attend high-quality preschool (ECEAP) and 13,000 licensed and exempt child care providers will stop receiving state funding.
No staff will be available to connect more than 16,000 WorkFirst clients with resources and services to help them continue working or to search for a new job.
Washington relies on international trade more than any state, with a shutdown meaning millions of dollars in losses to small and medium-sized businesses that rely on state assistance with exports.
Our state will be in breach of contract on construction jobs in every corner of the state, meaning contractors won't stay to finish projects for which they aren't getting paid. They'll go do other work so they can pay the bills. Taxpayers will pay more for the delay and the cost of rebidding these jobs.
Call to action: What you can do
Send us your stories! How will you be impacted by a state government shutdown? We encourage you to upload a short video of your own to YouTube and send us a link at hdc.media@leg.wa.gov.

We will collect your stories and send them to lawmakers in Olympia.
You can also call the Legislative Hotline (800-562-6000) to contact your local members of the House and Senate.
They need to hear from you—not from lobbyists and special interest groups.
The only way we'll avoid a state shutdown is through compromise and negotiation. Democrats and Republicans will have to work together to make sure the people of Washington state don't suffer from a needless disaster.
We still believe we can get this done. But the clock is ticking.
If you have concerns or questions about the state budget, or a potential government shutdown, please don't hesitate to contact us. We're all in this together.
Sincerely,
Beth & Laurie
---