Dear friends and neighbors,
Constituents from across the 22nd Legislative District have asked us many questions about the 2020 legislative session and the ongoing COVID-19 pandemic. We hear your concerns and are actively seeking creative ways to help more people in more ways.
To help answer some of your questions, please join us on Thursday, April 30 at 6 pm for a Virtual Community Conversation on Facebook Live.
Please submit questions during the live event in the comment section, or in advance at: Beth.Doglio@leg.wa.gov, Laurie.Dolan@leg.wa.gov, or Sam.Hunt@leg.wa.gov.
Thank you, and we hope you can join us,
Beth, Laurie and Sam
---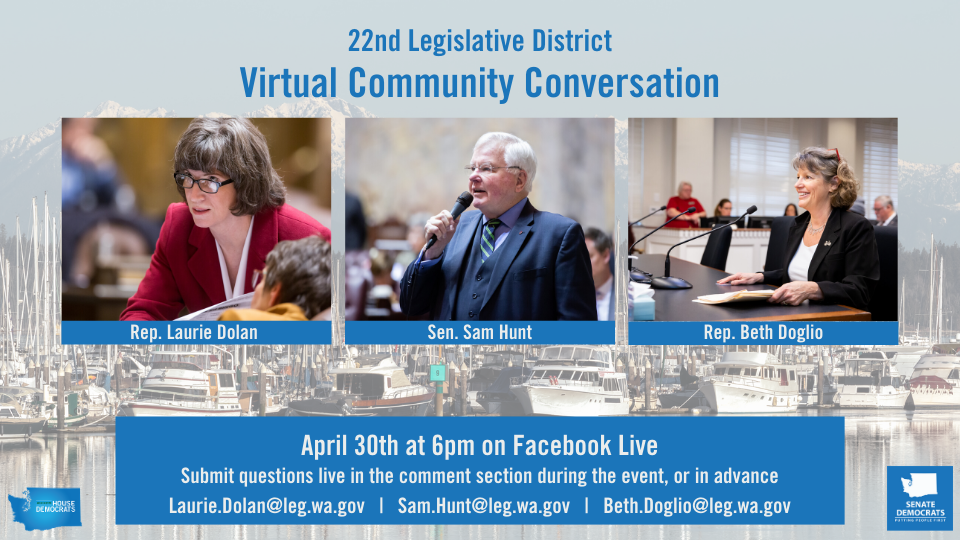 ---
A video archive will be available on the House Democrats' Facebook and YouTube pages for people unable to attend the event live.
---