Dear neighbors, 
A large part of our job representing you is maintaining a dialogue, making sure you know about issues we're working on in the House of Representatives, and listening to your comments, questions, and ideas. 
This electronic newsletter is our way of quickly keeping you informed whenever there is news. We're expanding the use of e-newsletter in addition to traditional printed newsletters to save on postage. This year, we both have legislative Facebook pages and will be doing virtual town halls to give you more chances to be heard.
Thank you for taking the time to read this, and we hope to hear from you soon! 
---
Legislative update from Rep. Laurie Dolan
Here's an update on two important issues I'm working on this session: election security and education funding.
---
Election Security
The integrity and security of our elections is incredibly important to our democracy. 
That's why I wrote House Bill 1068, which will boost the safety and security of our elections. 
Our Secretary of State, and our county auditors, dedicate their professional lives to election security, transparency, and accuracy.  Those are the very people who asked me to sponsor HB 1608. 
As we discovered in 2016 our voting systems are under constant attack, from operatives both foreign and domestic. In 2017, elections were deemed critical infrastructure which made federal resources available.  To keep our systems secure, the secretary of state and county auditors regularly work with the Department of Homeland Security to evaluate and identify weaknesses in our physical and cyber election security. Currently, any request to disclose these very confidential security risks must be approved.  It makes no sense to disclose a "road map" on how to infiltrate election systems to the very people who want to sabotage our elections.  
HB 1608 is narrowly written and carefully designed to maintain full public disclosure of our elections in all areas except the disclosure of the most confidential security risks and vulnerabilities, both cyber and physical. This bill also protects election Continuity of Operation Plans (COOP) which is the backup plan should something happen. 
I do want to correct the record because a former candidate for governor is saying this legislation is a reaction to his lawsuit. That's incorrect. The same bill was introduced last session.
If you are interested in hearing the testimony on HB 1068, here is a link to the TVW testimony. Fast forward to HB 1068 to hear me introduce the bill, Thurston County Auditor Mary Hall explain the need to protect election security from those who would sabotage it, the support from the Secretary of State, and from Rowland Thompson representing the Allied Daily Newspapers of Washington.
https://www.tvw.org/watch/?eventID=2021011165 
---
School funding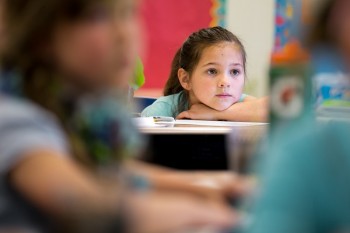 I have been working throughout the interim on a K-12 funding bill to help our school districts navigate through the enrollment loss as a result of COVID-19.   
School funding is based on enrollment. Although we had changed the rules to count distance learning students equal to students in classrooms, enrollment was still dangerously low in terms of K-12 funding.   
With the passing of the latest federal package for Elementary and Secondary School Education Relief (ESSER II), about $742 million is being sent out to school districts across Washington. This federal money will be allocated similarly to Title I money and can be used to replace COVID-19 expenses as well as to plan remediation opportunities for students.   
Unfortunately, there are other areas such as the Learning Assistance Program (LAP), special education, and Local Effort Assistance for levies where the federal money cannot be used.  
I will be introducing the bill to stabilize K-12 funding in these critical programs once we determine if more funds will be sent from the federal government.
---
Legislative update from Rep. Jessica Bateman
It is an honor and a privilege to serve as your representative. Thank you. 
I'd like to tell you about three bills I introduced this session on clean energy, arts and culture, and long-term care. 
---
Clean energy for all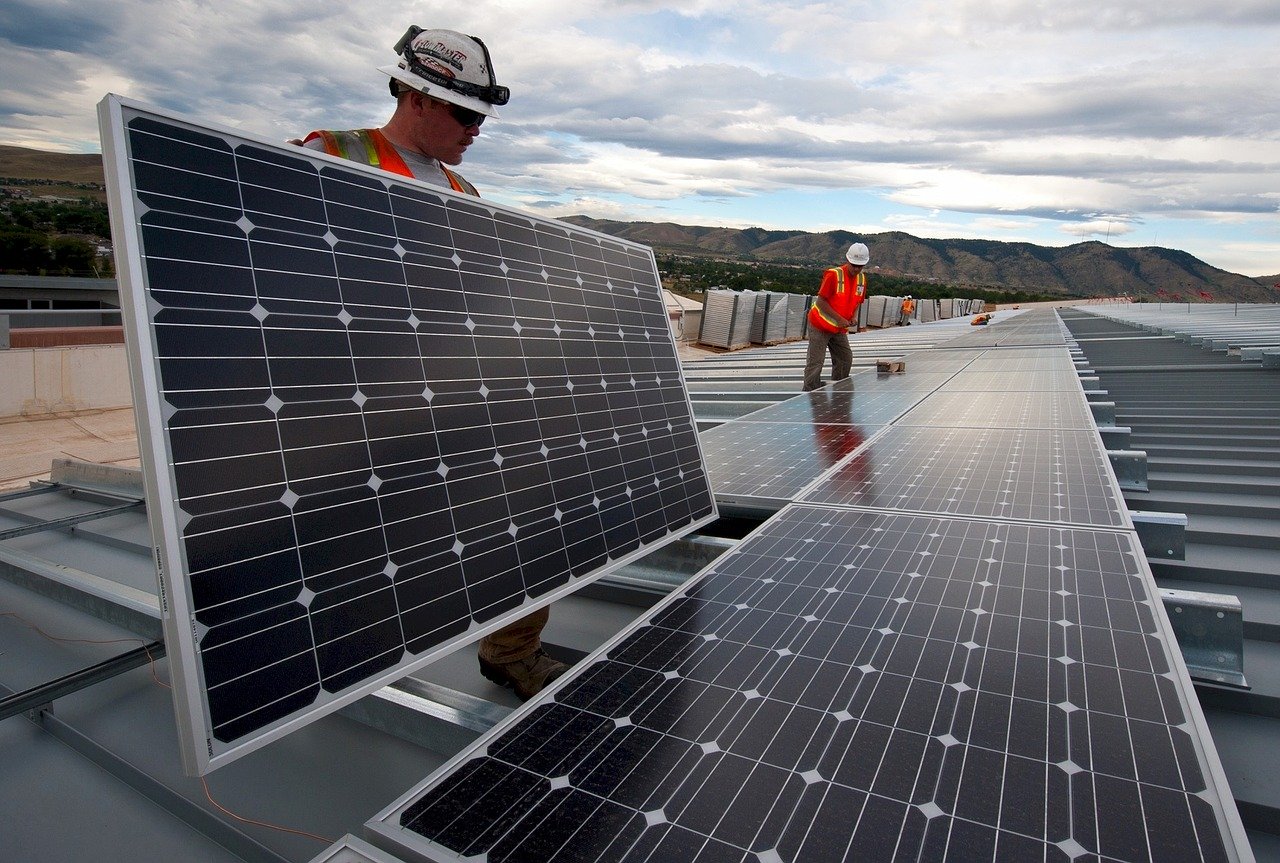 House Bill 1046 is about encouraging community solar power. There are 20 other states with similar community solar laws. What I introduced is modeled on a program in Oregon which has been highly successful.  
This legislation would set a national standard when it comes to giving low-income families the ability to participate. 
As we transition to a clean energy future, we must create equitable access to clean energy for communities that have historically been unable to access it. That includes low-income households, renters, and marginalized communities. 
This legislation has three goals: 
Provide equitable access to clean energy.

Create family-wage jobs while expanding Washington state's solar market.

Catalyze new investments in clean energy resources.
---
Promoting culture and the arts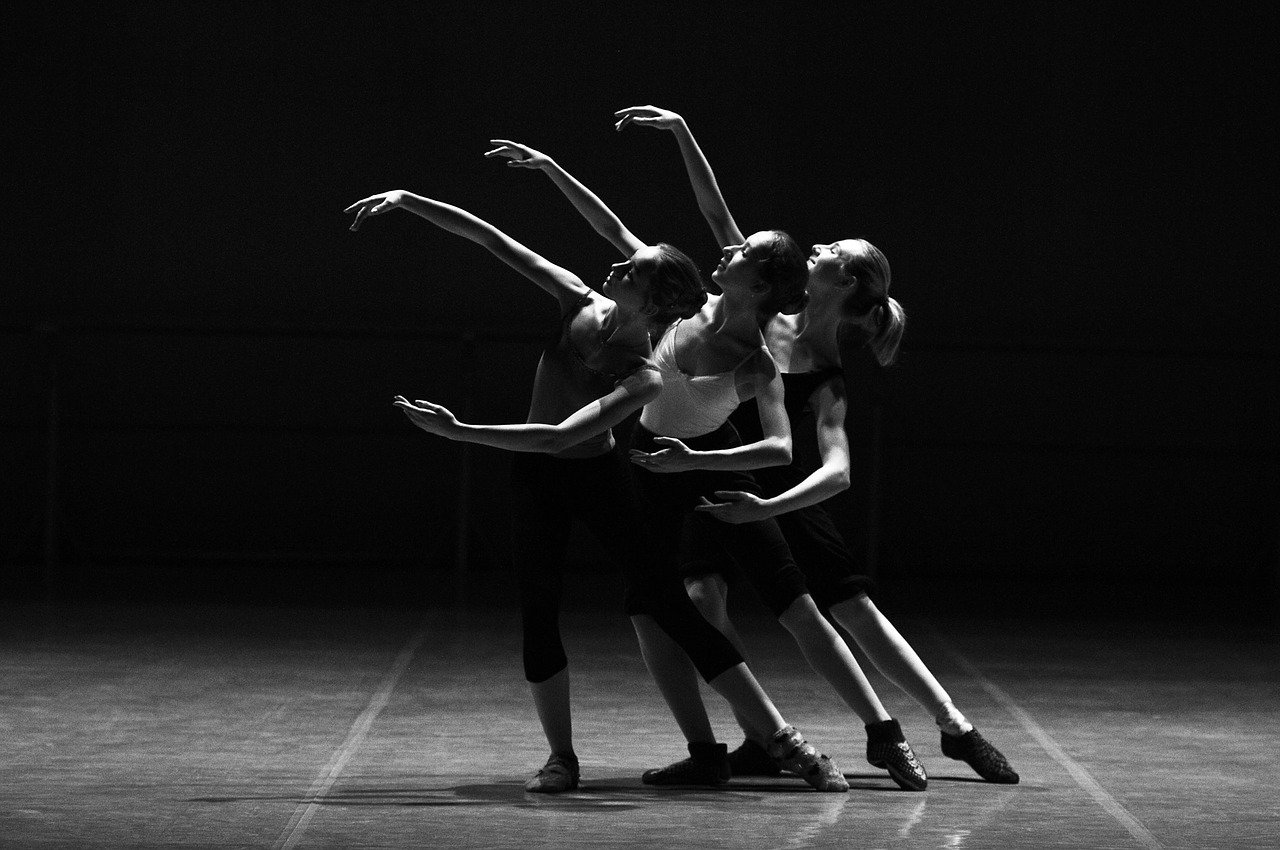 The COVID pandemic has hurt many of our local businesses, especially those related to culture and the arts. 
I introduced legislation—House Bill 1058—to help promote cultural access. When the cultural access bill was passed in 2015, there were two parts to it – cultural access and housing for the vulnerable. In the original law, the increase in sales tax to finance the respective programs had to be approved by a vote of the people for either program. In 2019, the legislature passed a law allowing the increase for housing to be approved by a council vote (SHB 1406).  
This option is far less costly than a campaign for a vote of the people. Local city councils would still have to work with their communities to determine if expanding cultural access is a priority. 
I introduced HB 1058 to do essentially the same thing for the sales tax increase related to cultural access. 
Eligible organizations include not only performing and visual arts, but also science and heritage organizations. Examples of access include free admission for low-income and seniors or increased educational programs in schools. The latter is particularly important as school budgets are reduced and arts and culture programs are eliminated.  
The statewide organization supporting this program, Inspire WA, wants to continue to pursue its adoption in multiple jurisdictions. This program is needed now more than ever to allow our cultural institutions to remain vibrant and to serve the community.  
---
Long-term care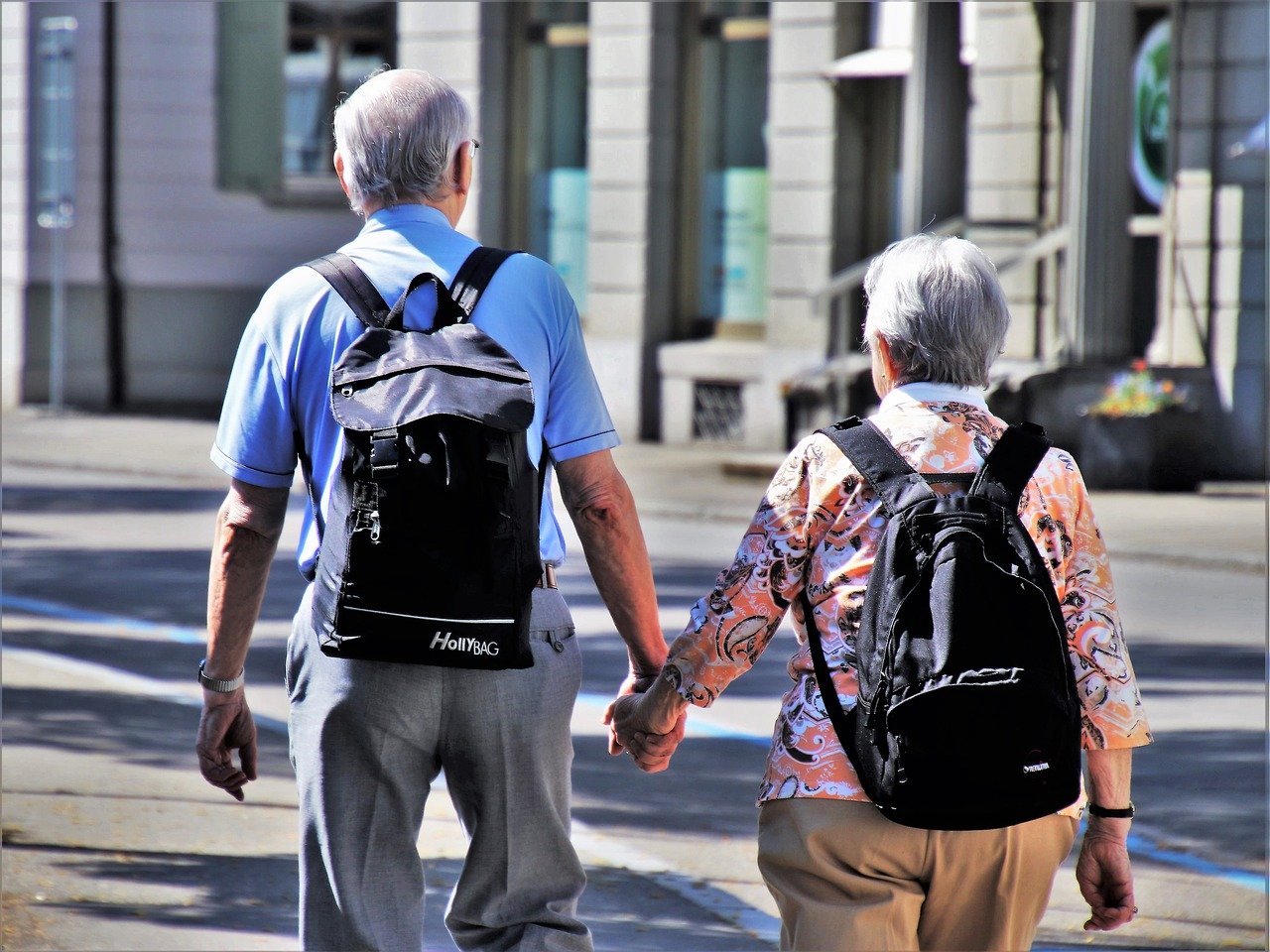 I wrote House Bill 1218 to improve the health, safety, and quality of life for residents in long-term care facilities. 
The legislation addresses communications, isolation, and much needed safety measures to ensure that residents in long term care facilities and their families are able to enjoy the quality of life guaranteed to them in state and federal law. During the pandemic, these issues have been quite difficult for residents and their families. 
If passed into law, House Bill 1218 would require long-term care facilities to:  
Respond to incoming communications from a resident's family, medical providers and other community supports. There have been numerous complaints by family members trying to reach a loved one and never receiving a call back.

 

Have sufficient telecommunications equipment and assistance for residents to use devices so they can stay connected with the outside community and their families. This is critical as many residents have been restricted visitors and have been isolated inside the facility since the pandemic began. Basic telecommunications, like a phone, is the only way some residents can stay connected with others. 

 

Maintain a readily accessible resident and emergency contact list, that includes legal decision-makers. In an emergency there is not always time to look in every residents file, or query a database.

 

Have more comprehensive, disaster planning by facilities, and an annual review by the state. 

 
---
Virtual town hall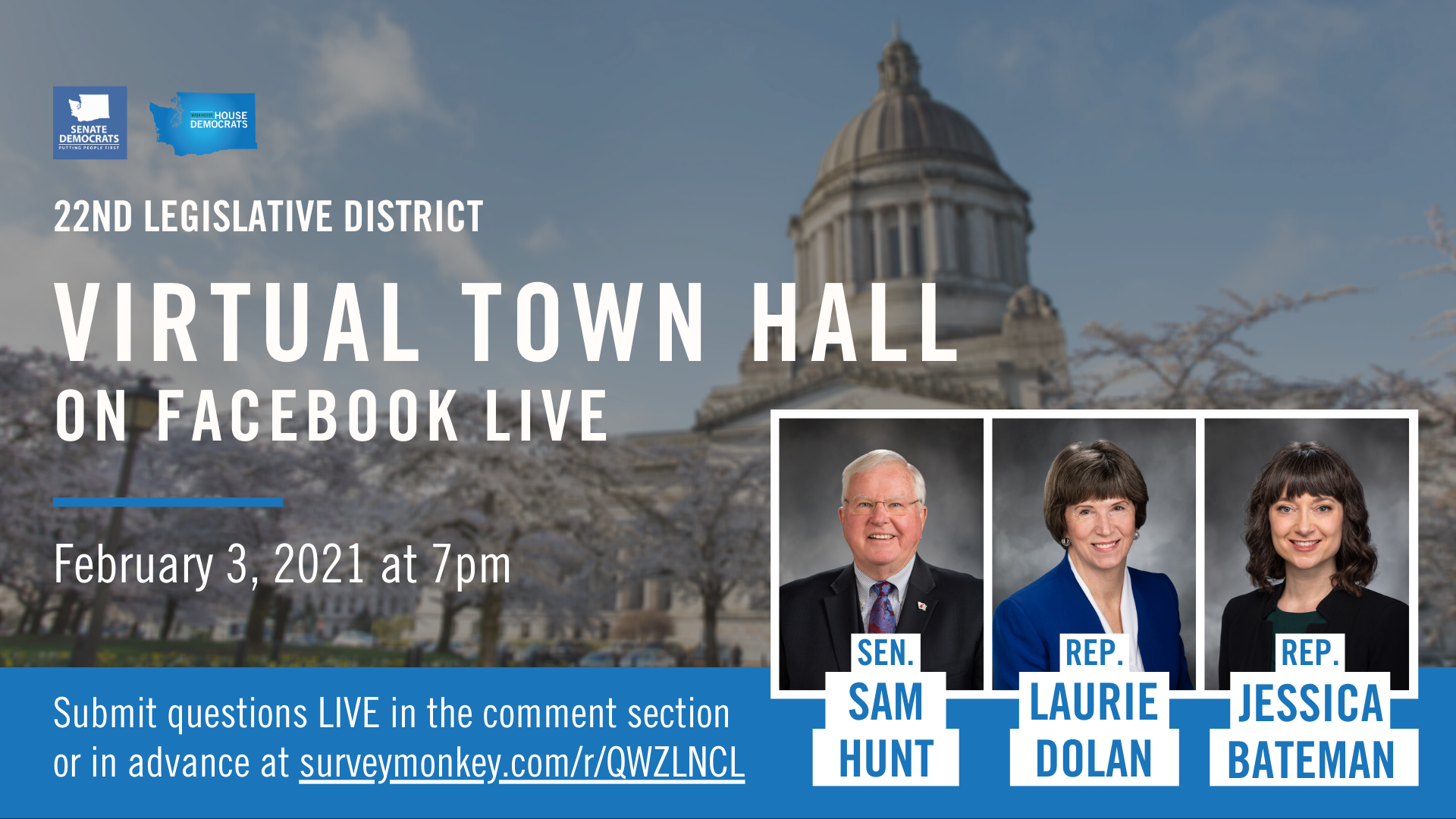 You can also find us on Facebook here:
We hope to see you at our first Virtual Town Hall with Sen. Sam Hunt!
---