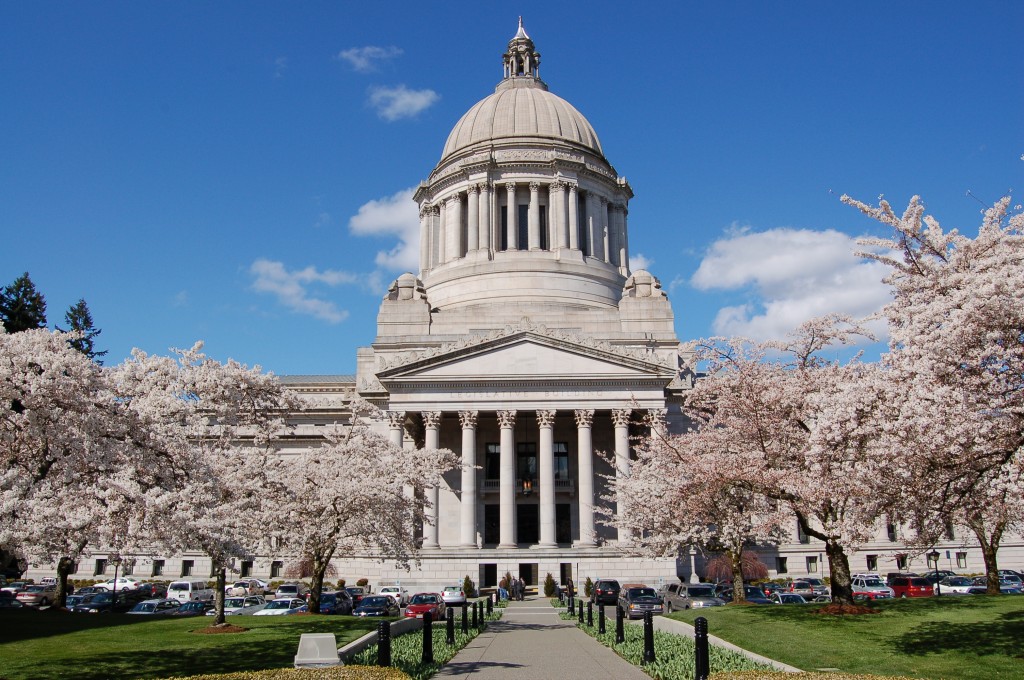 Dear neighbors,
So much happened during the 2021 session of the Legislature, which was truly groundbreaking on many fronts.
In this e-newsletter, I'd like to update you about news regarding tax fairness, education, and protecting your right to vote.
---
Helping working families and the middle class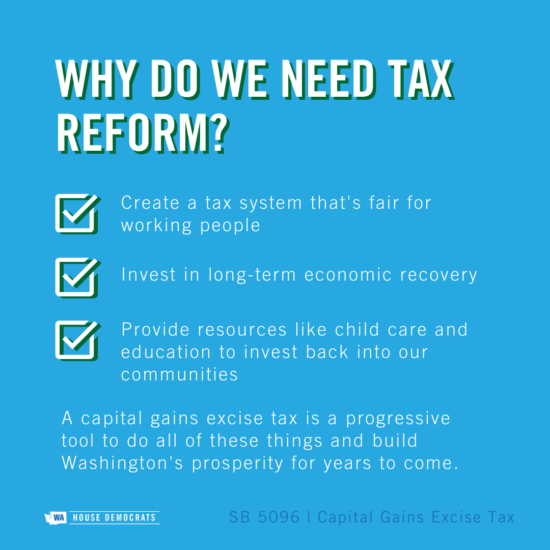 One of the main reasons I came to the House of Representatives was the hunger in the 22nd District to get a capital gains tax passed and to finally start fixing our unfair tax system. Millionaires and billionaires pay far less in taxes, as a share of their income, than the working class and middle class. That's bad policy and bad economics.
So five years after I entered the House of Representatives, I'm so happy that we were finally able to pass this legislation along with the Working Families Tax Rebate to put money back into the pockets of Washingtonians who need it the most.
More than 400,000 taxpayers will be eligible for a tax credit ranging from $300 to $1,200 per year. One in every four children in our state will benefit from this policy, which will work hand-in-glove with the new federal child tax credit to lift so many working families out of poverty. 
---
Education is the key to opportunity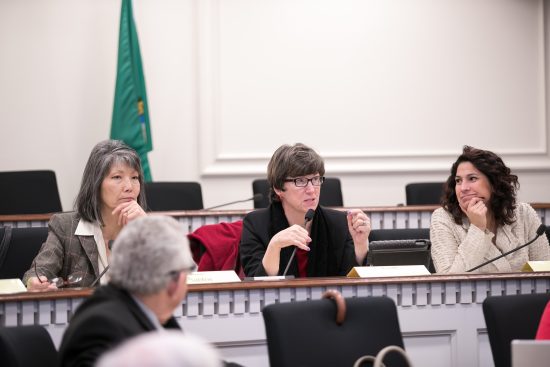 Our state constitution states that education is the paramount duty of the state. I worked with educators and lawmakers from every corner of the state on ways to protect and improve our public schools during the pandemic.
Here is a look at key legislation this session:
Stabilizing school funding during COVID-19 (House Bill 1476)–When we shut down public schools in the spring of 2020 due to COVID-19, I started working with all of the education stakeholders. Teachers and principals, school board members and staff, the State Superintendent of Public Instruction and public school personnel from every corner of the state. Hundreds of hours listening to those educators and staff helped build the foundation of this legislation and the K-12 budget in the time of COVID.
The problem with school funding was complicated. Most K-12 programs, including enrichment programs funded through local levies, use enrollment numbers to calculate the state resources allocated to school districts. Yet during the pandemic, enrollment numbers dropped. This temporary enrollment decline could have devastated school budgets and damaged our kids' education. House Bill 1476 allows districts to use 2019-20 enrollment numbers for calculating enrichment levies to avoid laying off staff or cutting important programs that will help students recover from the pandemic.  The operating budget uses the same enrollment stabilization language to protect apportionment, special education, Skills Centers, etc.
Ending derogatory use of Native Americans as school mascots (House Bill 1356)–Native-themed school mascots often disrespect the cultural heritage of Native Americans and fail to foster respectful, understanding learning environments. Native Americans are people, communities, and nations—not mascots. Yet they are often inaccurately and inhumanely depicted. This legislation ends the derogatory use of Native Americans as mascots. This bill is a gesture of healing and solidarity to ensure we authentically honor the first Washingtonians, and there are ways to do this.
I worked in the Spokane Public Schools for thirty years where some of our schools and the local baseball team worked with local tribal leaders to ensure any use of Native American names and themes was done so with respect. I shared my experience with the lawmaker who wrote this bill and this type of respectful relationship is reflected in the legislation.
Expanding student access to digital tools (House Bill 1365)–Remote learning showed that many students don't have the devices or internet connection they needed. Many low-income and students of color live in households without adequate digital tools, and many of those households also do not have the ability for multiple family members to be on video calls. In addition to helping districts purchase devices for students, this bill provides school staff with technology support and training to support their communities.
Anti-racism training for K-12 staff (Senate Bill 5044)–Students' intersecting identities influence their treatment at school and their educational outcomes. This may include graduation rates, school discipline, accessibility accommodations, and more. This new law makes sure school staff have access to anti-racism and diversity, equity, and inclusion (DEI) training. Doing so will help dismantle institutional racism, better support every student, and improve relationships between schools and families. We must honor the lived experiences of all students and engage in intentional, anti-racist learning and unlearning. Every student deserves to be fully seen when they bring their whole selves into the classroom.
Helping students feel safer (House Bill 1214)–Many students, especially students of color, don't feel safe in schools with school resource officers (SROs). Schools should be safe learning environments for every student so they can focus on their education. This legislation extends training requirements, including in restorative justice, to all SROs and other school safety staff. It also improves detailed data collection about safety incidents and requires districts to develop and share with students and families a clear policy regarding SRO responsibilities. We must continue listening to students to reimagine racially just school safety.
This law is a strong step to continue that progress and I was proud to work closely on this language with the author of this bill and the training staff in our Educational Service Districts where our Regional School Safety Centers are located.
---
Protecting the right to vote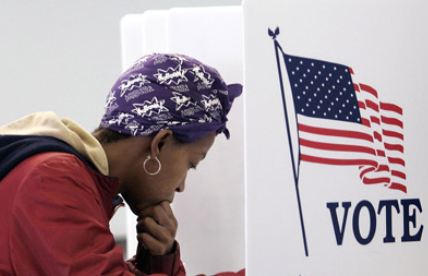 There's nothing more crucial to our democracy than the right to vote and the integrity of our elections. I'd like to tell your about two new laws this session that will make a real difference.
Protecting election security (House Bill 1068)–I wrote this legislation because Elections officials need to take proactive steps to stop bad actors from interfering with our elections. Right now, those steps are at risk of being publicly disclosable through the Public Records Act (PRA).  There have been too many attempts to undermine our democracy in recent elections.
With the passage of this legislation, certain election security measures are exempt from the PRA so those bad actors–including foreign governments seeking to undermine our country–cannot get a free pass to find our election security playbook. Maintaining secure elections helps strengthen the public's trust in their results.  
Restoring voting rights for formerly incarcerated individuals (House Bill 1078)–When formerly incarcerated people are living and working in the community, they should be able to vote.  The right to vote helps people feel more invested in society and reduces recidivism. But previously, formerly incarcerated individuals had to go through a complex process in order to restore their voting rights, including only having their rights "provisionally" restored while they are paying legal financial obligations. This disproportionately affects people of color who are overrepresented in the criminal legal system, and it does not encourage formerly incarcerated people to re-integrate into society. It also creates an unnecessary burden for the courts, the Department of Corrections (DOC), and the Secretary of State.   
The new law automatically restores voting rights to people who are no longer in full custody of the DOC. This will be especially impactful for communities of color and addresses one hurtful relic of the Jim Crow era that has no place in Washington state. Restoring voting rights is about protecting and perfecting our democracy and giving formerly incarcerated persons a say in the laws that affect their lives. 
Senator Kuderer and I had been working on this bill for the past two years, and when Rep Tara Simmons was elected, she was able to sponsor the bill to get it to the Governor's desk.  As a person with a former felony conviction, who is now an attorney and a state representative, she is the epitome of why this bill is so critical.
---
Hearing from you
Thank you for taking the time to read this, and to all of you who emailed, called, or participated in this historic remote session of the Legislature.
In the next e-newsletter, I'll tell you about all of the work we did on equity and police reform this session.
As always, my door is open and I welcome your thoughts!


---