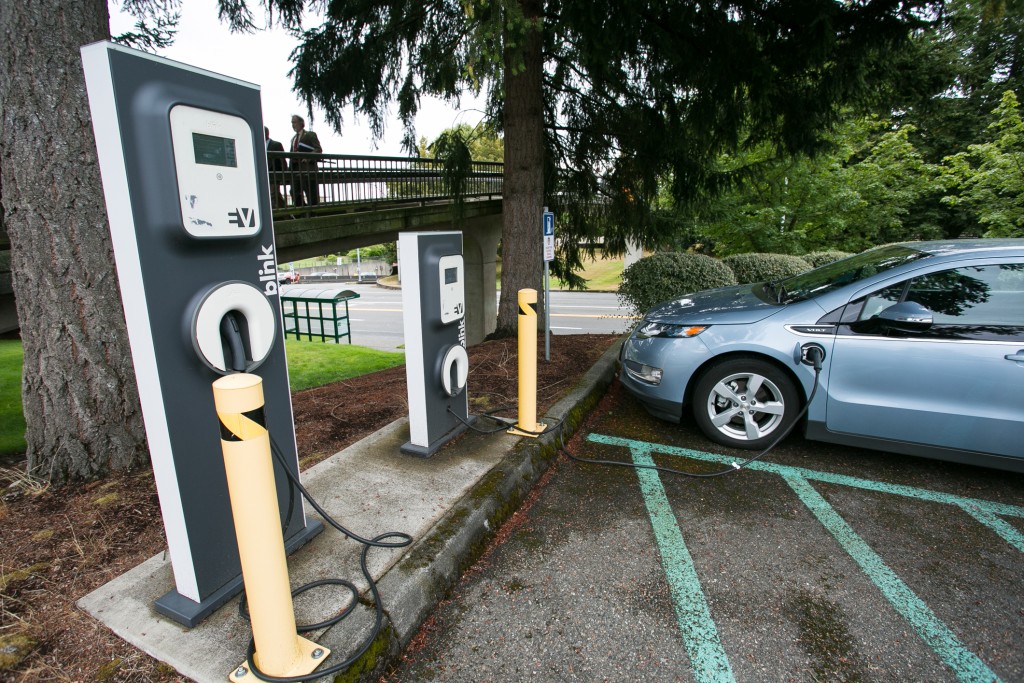 OLYMPIA–The 2019 session finished on time with a new transportation budget (House Bill 1160) along with other key reforms to modernize and improve the state's transportation system.
"I was proud to work with lawmakers from both parties to find creative ways of moving Washington forward," said Rep. Jake Fey (D-Tacoma), chair of the House Transportation Committee and prime sponsor of the transportation budget legislation. "This new budget, and the reforms being signed by the governor, are big steps toward a cleaner, smarter transportation system that can work for everyone."
The $9.837 billion transportation budget includes funding for a new hybrid ferry, a replacement bridge between Vancouver and Portland and major construction projects. Local examples include the Gateway Project in Pierce County and improvements to I-5 near Joint Base Lewis-McChord.
Gov. Jay Inslee is scheduled to sign the transportation budget and related measures. Here's a look at major legislation regarding transportation this session:
Green transportation (House Bill 2042 by Rep. Fey) — This legislation is aimed at helping switch to electric vehicles and cleaner fuels, with incentives to buy electric vehicles and help to build the infrastructure to charge electric cars in Washington state. The new law also offers grants to help mass transit agencies electrify their fleets and takes steps to solve the last-mile problem in mass transit—to get you from a ferry terminal, bus stop or train station to your final destination.
Transportation electrification (House Bill 1512 by Rep. Fey) — Transportation is the biggest source of carbon emissions in Washington state. Switching from fossil fuels to electricity is the smart thing to do, long-term, both in terms of costs and in reduced pollution. Switching to electric cars is a lot easier than changing larger vehicles such as buses, trucks, ferries and ships. This legislation helps ports collaborate with utilities on the infrastructure needed to switch to electric vehicles and vessels. It passed the House 64-33.
Highways 167/509 (Senate Bill 5825) — Funding to speed up by 3 years Highway 167, also known as the Puget Sound Gateway Project, with a particular focus on getting goods to and from the ports in Tacoma and Seattle along with a faster flow of traffic.
Interstate 405 (Senate Bill 5825) — There's also $600 million to design and construct capacity improvements to the north end of I-405 and $215 million to widen I-405 from Renton to Bellevue.
Ferry procurement (House Bill 2161 by Rep. Fey) — Washington state has the largest ferry system in the nation, and our particular needs make it hard to buy new ferries. This legislation allows for the existing contract for a 144-car ferry to be extended by up to five more ferries. Without this law, the state would have to go through a costly and time-consuming process to request new proposals and designs for ferries.
"Our state's population is growing quickly, so we have to be careful and creative with the limited tax dollars that we have," Fey said. "This session proved that when we work together, and listen to each other, we can find ways to improve and modernize our transportation system so people can get where they need to go and we can deliver goods to markets around the world."