Housing is a fundamental, kitchen-table issue that affects all of our families.
The rapid changes in our housing market are also causing ripple effects throughout Tacoma, Pierce County and the entire state of Washington.
Half of the working population of Pierce County now commutes north every day to work in King County due to the skyrocketing cost of housing there.
While rising home prices here in Tacoma are good for current homeowners who want to sell, the price surge in our market is causing other side effects. People priced out of the Tacoma housing market are being forced to move to rural parts of the county or to Thurston County, putting more pressure on our schools, roads and highways.
The high price of housing has also resulted in more people becoming homeless after they can't afford rising rents or mortgages.
This is a particular problem for people on fixed incomes: seniors, the disabled and veterans.
This session, I voted for legislation to give more rights to renters, create more affordable housing and reform the system where we can.
More protections for renters
The House and Senate passed two major reforms to help protect renters this year. The experiences of people in Tacoma at the Tiki Apartments helped inspire these new laws.
More notice before rent increases (House Bill 1440) — This law ensures renters have more time to either find new housing or rearrange their finances before a landlord increases rent. Requires property owners to give a minimum of 60 days written notice to tenants before increasing their rent.
More time to pay or vacate (Senate Bill  5600) — Evictions are a leading cause of homelessness. This extends the current three-day eviction notice period to pay or vacate to 14 days. The notice given to tenants will feature information about civil legal aid and the resources available to them. In addition, it requires the Attorney General to provide information about the 14-day notice on its website in 10 languages commonly used in the state. Giving renters the information needed to avoid homelessness, and more time to access those resources, is a big win for Washington families.
Other reforms to help create affordable housing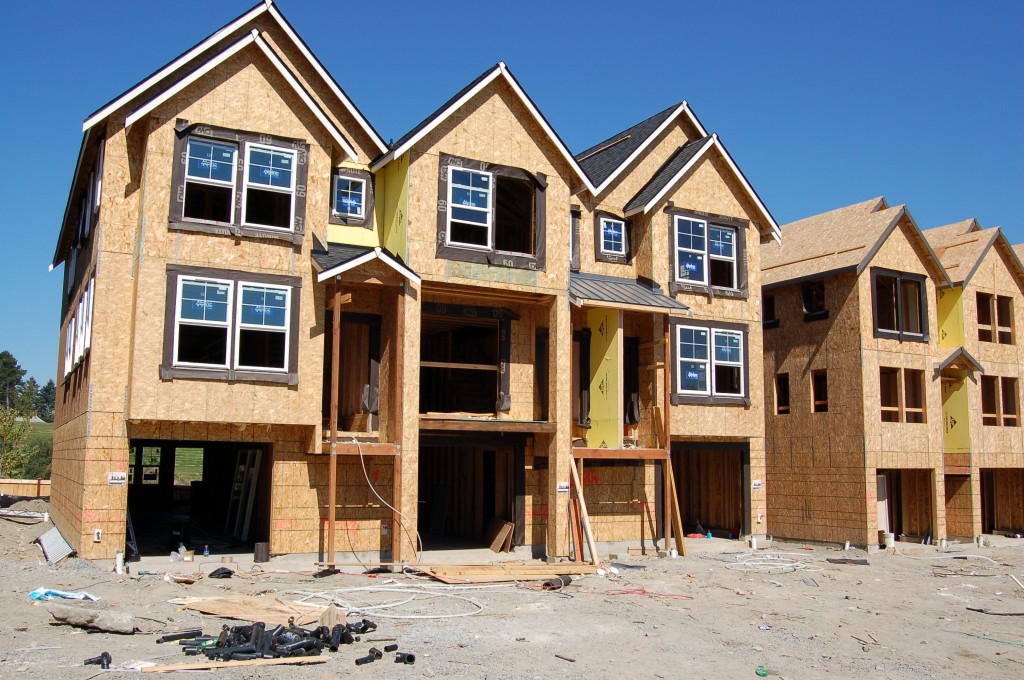 Encouraging investments in affordable and supportive housing (House Bill 1406) — This new law lets counties or cities to use a portion of the state sales tax for affordable housing or to back local bonds dedicated to affordable housing. Such bonds would come at no cost to homeowners, renters, property owners, or developers—an all-around win.
We all know that the need is great. According to the City of Tacoma, nearly 33,000 households in Tacoma pay at least 30 percent of their income on housing. Housing values have doubled since 1990 and the cost to rent a house has jumped by nearly 40 percent.
The City of Tacoma is already using this legislation to take action and boost affordable housing, adopting a new resolution and ordinance using this stream of funding to build affordable housing—all without a local tax increase.
Helping cities and counties fund housing projects (House Bill 1219) — Extends the current law allowing cities and counties to use REET II revenue for affordable housing and homelessness projects to January 1, 2026.
Funding in the construction budget (House Bill 1102) — $175 million in funding to develop affordable housing.
What do you think?
I hope you find this information helpful, and I know we have more work to do next session.
That's why I'm interested in your stories, comments and ideas. It's important that we have a conversation about housing because these issues are all related. You can't separate housing from the trouble young people are having in buying their first home and skyrocketing rent. And the high price of housing directly relate to longer commutes, more traffic congestion and the homeless problem.
Please take a moment to get in touch by the toll-free Hotline or my email address. Thank you for taking the time to read this—I hope to hear from you soon!