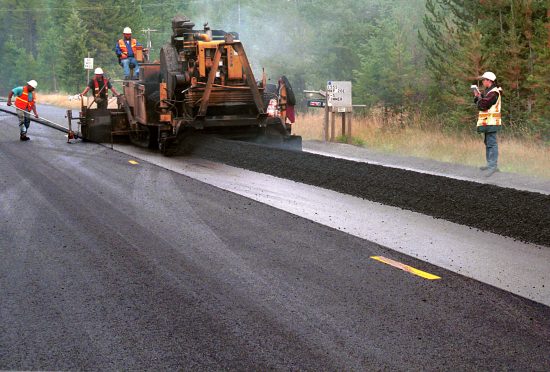 The Senate and House on Wednesday announced agreement on the 2020 supplemental transportation budget. Normally a document used to make minor tweaks and updates to the statewide transportation needs, this version of the supplemental budget is introduced at a time when Washington's transportation funding is at a crossroads. 
House Bill 2322 protects public safety, transit and invests in green transportation initiatives, but it also utilizes one-time balancing methods that provide a short-term fix, but does not attempt to address the larger, longer-term transportation budget crisis the Legislature must address next session. 
The agreed-to budget assumes a general underrun of all projects. That includes $323 million from highway capital, $26.8 million in public transportation capital, $66.5 million in local program capital along with other agency efficiencies. This will give the governor the ability to re-start projects across the state that were delayed due to the passage of Initiative 976. 
The supplemental budget totals nearly $10.3 billion, including re-appropriations for delayed capital project activity, cost increases and reduced appropriations to account for the significant revenue reductions brought on by I-976. 
"This budget gives the appearance that we've overcome the devastating funding consequences of I-976, but really what we've done here can only be done once," said Senate Transportation Chair Steve Hobbs (D-Lake Stevens). "The main takeaway from this process is that our state needs a comprehensive transportation funding package. Washington has transit, environmental and other infrastructure needs that far exceed available revenues. We need to reimagine transportation funding in a way that meets the state's needs."
"This budget protects vital programs for the most vulnerable in the state—including rural transit agencies and special needs transportation for seniors, the disabled and veterans," said House Transportation Cahir Jake Fey (D-Tacoma). "We've taken care of things for this biennium, but there will be serious challenges in the next two-year budget if Initiative 976 is upheld by the courts." 
$175 million in Connecting Washington funds is transferred to the 2019-21 biennium to fund fish passage barrier removal, bringing the total to $275 million this biennium to continue the work of complying with a Supreme Court injunction that requires the state to fund approximately $3.1 billion in fish culvert replacement/removal by 2030 
The supplemental budget also fully funds green transportation initiatives put forth in House Bill 2042, including $10 million in additional special needs transit grants, $12 million in capital grant program to transit agencies, $2 million in alternative fuel infrastructure program, $1.2 million in clean alternative fuel car-sharing pilot, $600,000 for WSU technical assistance for public agencies. There's also funding a sales and use tax exemption for new and used EVs. 
The budget directs the Washington State Patrol to work with enterprise services and the Office of Minority & Women's Business Enterprises to contract for a workforce diversity strategic action plan. And in anticipation of the October 2020 deadline for implementation of REAL ID, $700,000 is provided to the Department of Licensing for REAL ID implementation-related public outreach activities focused on underserved and harder to reach populations. 
"This budget fulfills the goals that we collectively agreed upon at the beginning of session  – to maintain the safety in our transportation system by continuing work on preservation and mitigate the impact on people who rely on transit, such as vulnerable individuals and seniors," Hobbs said, "As we look to next year, we are mindful of the many factors that could impact the future of transportation, including the coronavirus outbreak. There's a lot of hard work and tough decisions that lay ahead."