Dear neighbors,
This was an unusual year–the first remote session in state history–in challenging times.
I'm happy to report that it was also quite productive, and I'd like to tell you about three major topics this week.
The state's new transportation budget
Major environmental victories
Banning private prisons–including the Northwest Detention Center
---
New transportation budget invests in equity and sustainability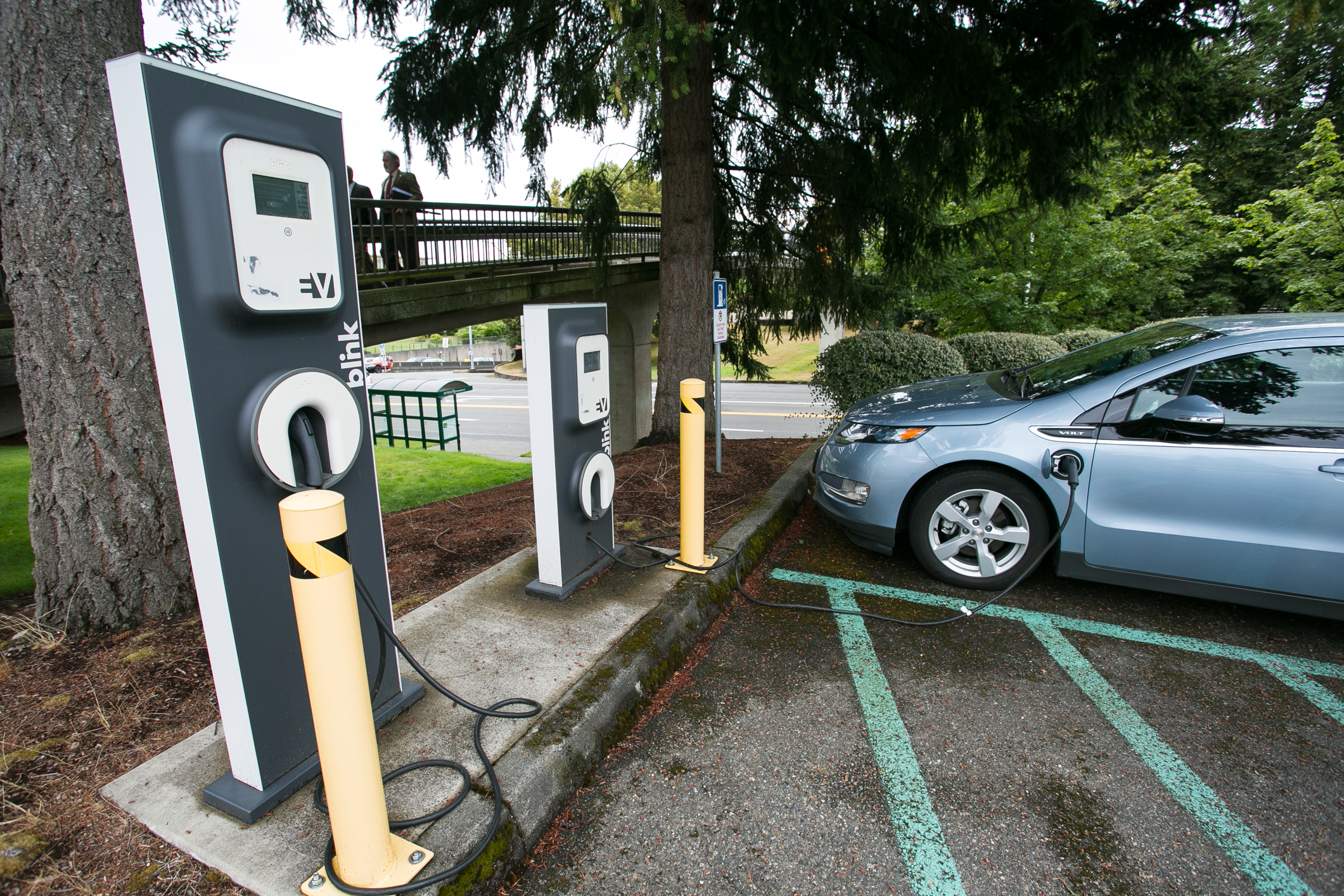 Last year, our state was shutting down because of the COVID pandemic, and transportation projects were put on pause due to the economic pressure and a pending ruling by the state Supreme Court–and massive cuts to transportation looked likely.
I am happy to say that thanks to federal funding, we don't have to make those massive cuts. The new 2021-23 transportation budget moves Washington state toward a system that's cleaner, more sustainable, and more equitable.
You're all a big part of the reason why. Along with fellow lawmakers on the House Transportation Committee, I held nearly 90 listening sessions in every corner of the state. Many people we met with said they'd never been asked for their thoughts and ideas. All of those conversations helped guide me as chair of the House Transportation Committee and all of our members as we wrote the new two-year budget.
One idea that came up time after time was the fact that people wanted–and needed–more options aside from driving alone in a car on the highway, especially for people who can't afford a car or don't drive. So the new budget includes more funding for bicycle/pedestrian projects, special needs transit, and Safe Routes to School.
It also became clear that we need a more diverse workforce in transportation. This budget puts real money toward efforts to bring on more women and minority workers not just as apprentices and workers on transportation projects, but as owners getting contracts.
Finally, I'm proud of how much we put in this budget toward transforming our transportation network to be greener, cleaner, and more sustainable. There are investments for charging stations, infrastructure, and the electrification of transit buses and ferries. 
There are two major regional projects funded by the budget that I wanted to mention: 
Preliminary engineering, right-of-way acquisition, and early construction on the Puget Sound Gateway, SR 167, and SR 509 ($487 million)

 

Expansion of the I-5 corridor through Joint Base Lewis-McChord ($101 million) 
In addition, I was able to include in the adopted budget funding for a "Shared Use Trail" that will connect  Highway 99 with Highway 509 and Taylor Way, as well as funding for the planning of a "Shared Use Trail" along the new Highway 167 Corridor from Puyallup to I-5 in Fife.
The budget–Senate Bill 51665 (Hobbs) / House Bill 1135 (Fey)–passed the House 90-6 and the Senate 41-9. 
---
Major victories in the fight to protect our environment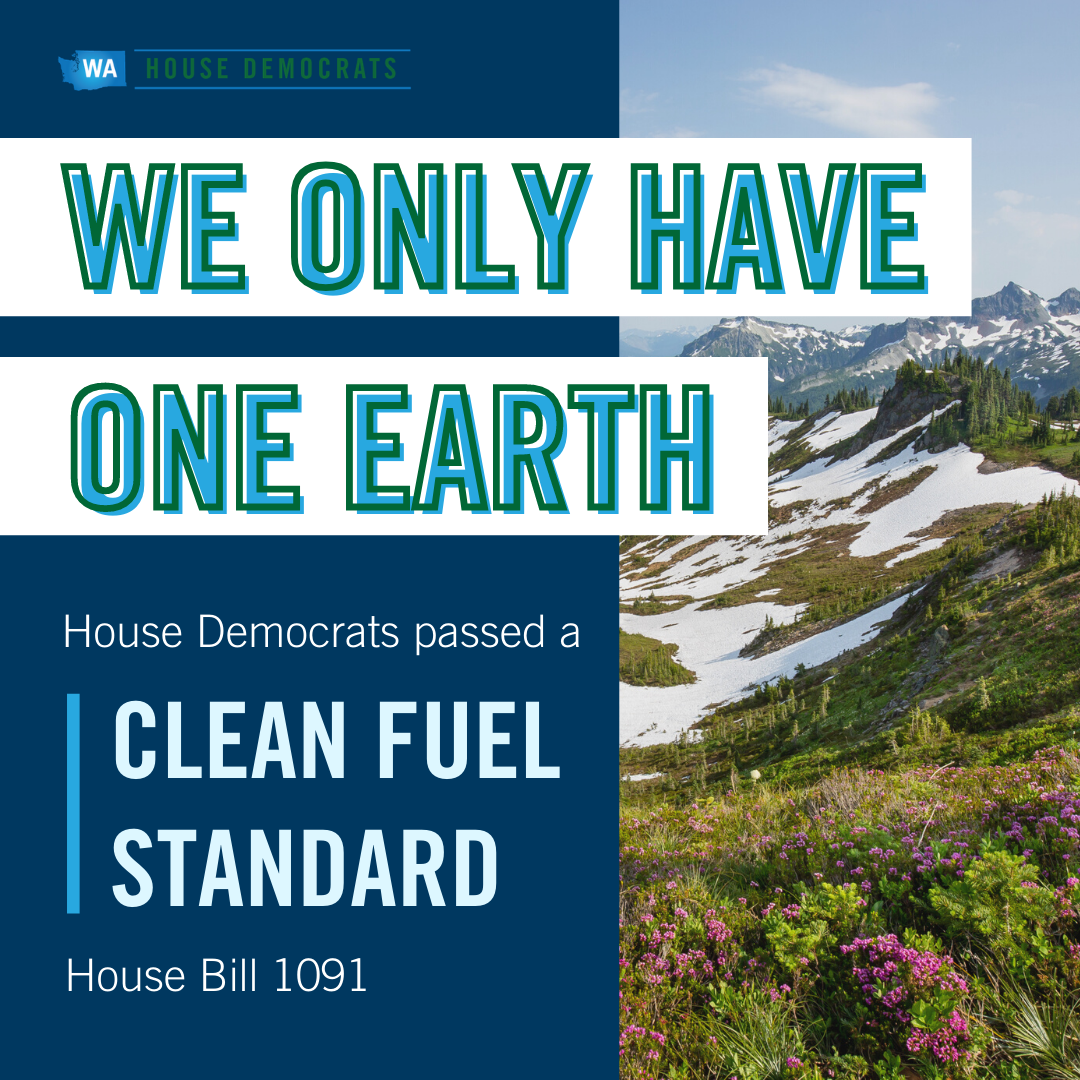 While the Legislature passed more than a dozen bills to protect our environment and fight climate change, I wanted to tell you about two specific major reforms.
Low-carbon fuel standard (House Bill 1091)–This legislation will help protect our climate, create jobs, and keep Washington on the leading edge of innovation—while still leaving behind a planet where our children can thrive. It's a proven pollution fighter that's worked in other states and countries.

The legislation requires that the state reduce the percentage of carbon-based fuel over time.  This will pave the way for more renewable fuels and the use of electric vehicles.
Zero-emissions future (House Bill 1287)–Even car manufacturers agree that gasoline engines are quickly becoming obsolete, with General Motors announcing they will stop producing internal combustion engines by 2035 and other manufacturers trying to make the switch even earlier.
Electric vehicles are the future of transportation, so the question is whether Washington state will follow behind or lead the way. This legislation helps our state get ready for that electric, zero-emission future by producing detailed maps of where charging stations are, and need to be, along with planning work with utilities to handle the switch from fuel to electricity.
---
Banning private prisons
The Northwest Detention Center in Tacoma is the state's only private prison, and one of the largest in the nation. The NWDC has had numerous accounts of abuse and poor conditions. I believe profiting from prisoners is morally wrong. Every person in our state—no matter their immigration status or if they are detained—deserves safety, adequate nutrition, and access to health care.  They need to be treated like human beings.
When a prison is private, and run for profit, there isn't the same transparency and accountability that happens when a government runs the facility. And the motives are completely different. 
I was proud to co-sponsor House Bill 1090, which bans private detention facilities in our state. Gov. Jay Inslee signed this new law, which means the NWDC must end all operations when its contract with Immigration and Customs Enforcement is up in 2025.⁠ 
---
Hearing from you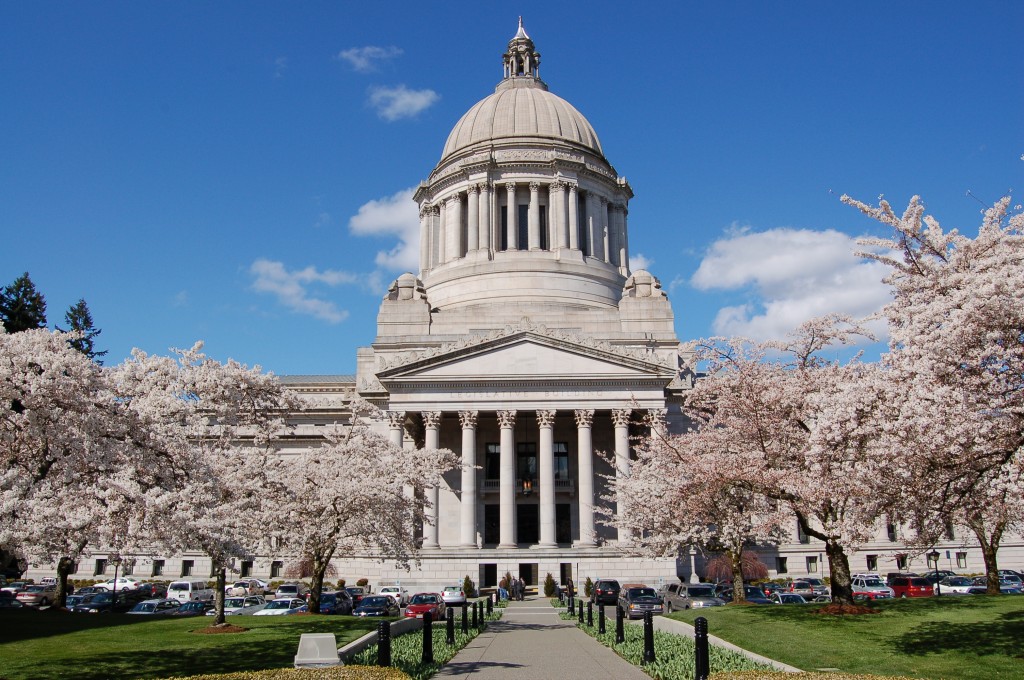 Thank you to everyone who stayed in touch during this strange and historic remote session.
Please feel free to contact my office to share your ideas, comments, or questions.
Now that more and more people are getting vaccinated, I hope we can start having in-person meetings later this summer. And I hope to hear from you–or see you–soon!