Greetings, friends and neighbors.
After a historic 105 days, we did it!
This past Sunday, the 2021 historic all-remote legislative session is in the books. Not only will it be remembered for its entirely virtual environment, but my colleagues and I passed groundbreaking legislation addressing equity issues throughout our state and boosting our local economy and communities to recover from this past year.
As proud as I am to be a part of Washington state history, I could not have done this without your help. All the emails and phone calls you poured into our office centered and prioritized the needs of our district.
Over these next few months, we will have plenty of work to do to gear up for the 2022 Legislative Session. I look forward to sharing with you more details soon.
Washington prioritizes broadband expansion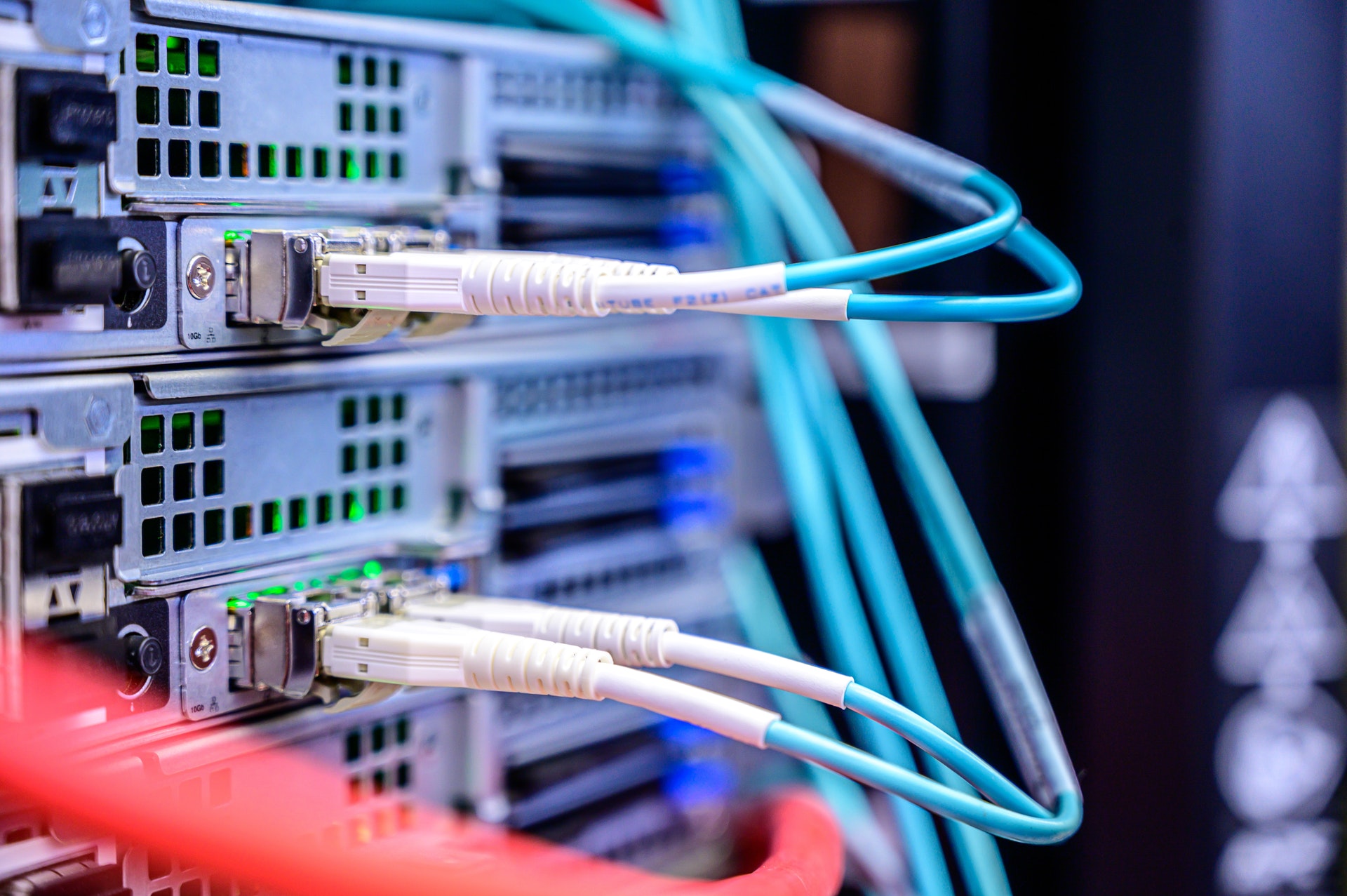 Broadband is no longer a luxury but a necessity every household should be able to access. In the 2021-23 Capital Budget, the legislature ensured we expanded access throughout the state, addressing an inequity our rural and low-income communities have dealt with for far too long.
The budget will provide $411 million for local broadband infrastructure to unserved and underserved communities across the state through the following programs:
$326 million for the Washington State Broadband Office for grants to eligible applicants for broadband infrastructure projects.
$60 million is provided for loans and grants to be competitively awarded by the Public Works Board to promote expanding access to broadband service in unserved areas of the state.
$25 million is provided for loans and grants to be awarded on a first-come, first-served basis by the Community Economic Revitalization Board (CERB) to finance infrastructure projects to provide high-speed, open-access broadband services to rural, underserved communities.
Washington Recovery Budget pays off back due rent, keeping families in homes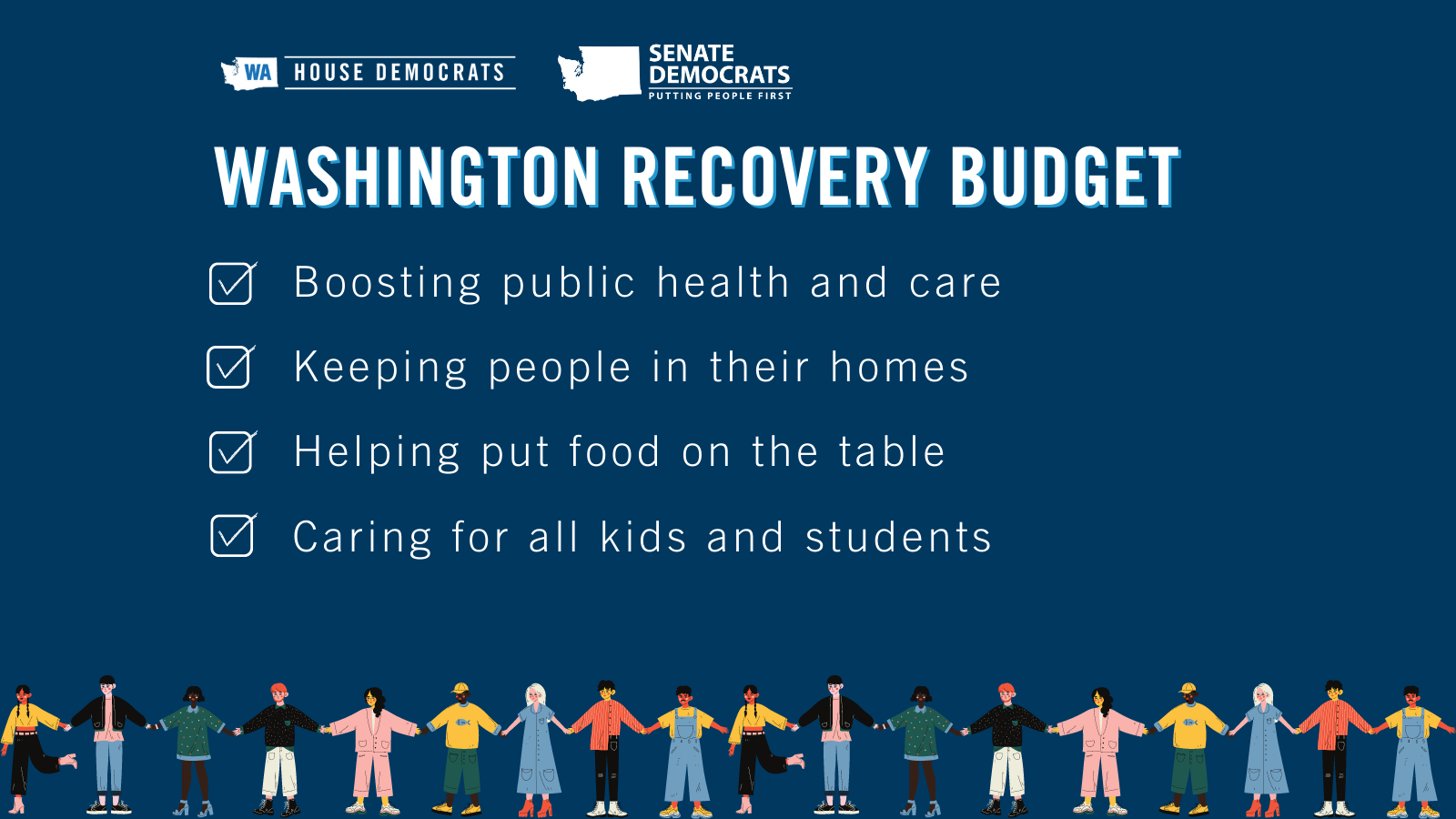 COVID-19 has been rough on so many. Too many families have suffered from reduced work or lost jobs and had their financial security disappear in the blink of an eye. For those living in poverty and struggling to make ends meet before the pandemic, life was hard enough. With COVID-19 forcing people to choose between their health and their job, it is simply too much. I am proud to have supported a budget that offers incredible support to those families and businesses who need help the most, with rental relief, food assistance, and more. Those investments include:
$658 million for rental assistance to continue the goal of paying the back rent accrued during the Governor's eviction moratorium. This is in addition to the $325 million allocated in the Step One for Community and Economic Recovery bill (HB 1368) passed by the Legislature in February
$187 million in mortgage assistance through the ARPA Homeowner Assistance Fund to help prevent foreclosures and delinquencies
$124 million in food assistance programs so that families will not go hungry
$292 million for homelessness response and permanent housing supports
$79 million to increase TANF grants by 15% and extend the time limit for benefits
A $26.5 million increase to the Housing and Essential Needs Program. We know there are about 1700 people who are homeless, with disabilities, who are eligible for this program but there haven't been enough funds to serve them, so this funding will get those 1700 people into the program
$29 million increase for the Emergency Cash Assistance program for families who need one-time funds to maintain safe housing and utilities or have an emergency
These funds will go to helping those most in need in our community. keeping families in their homes with food on their plates. The Department of Commerce website has more information on these programs and how to apply.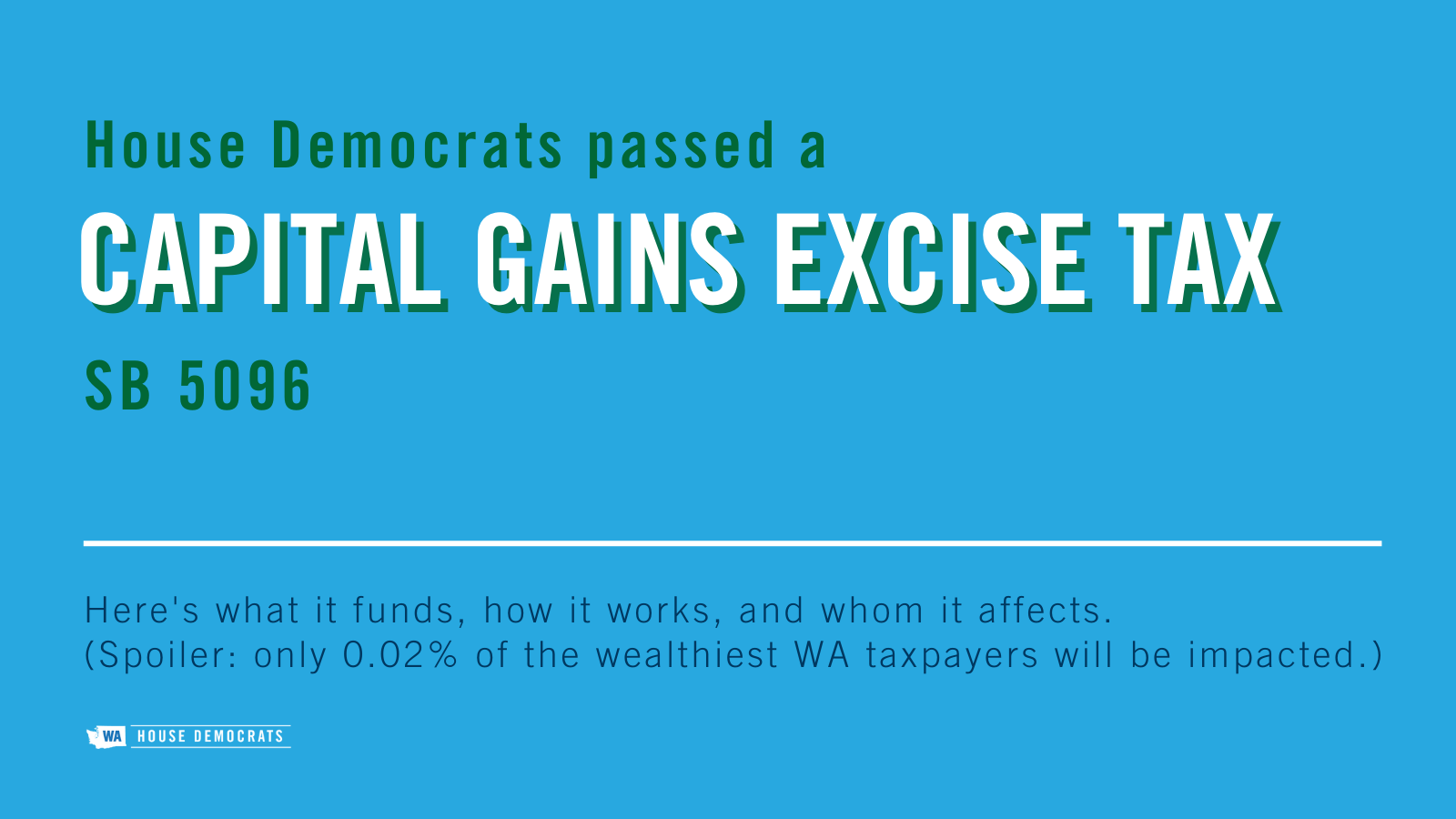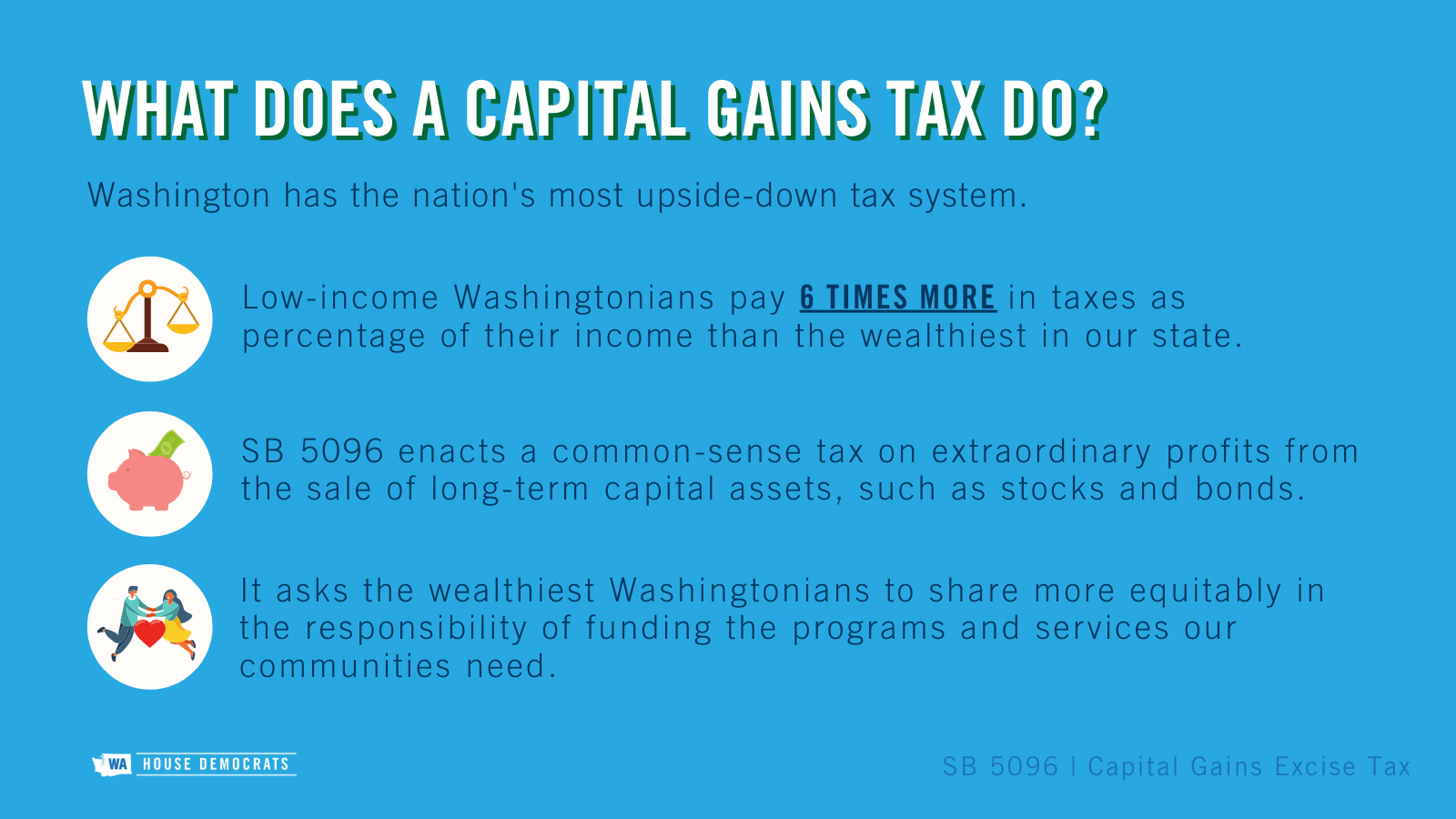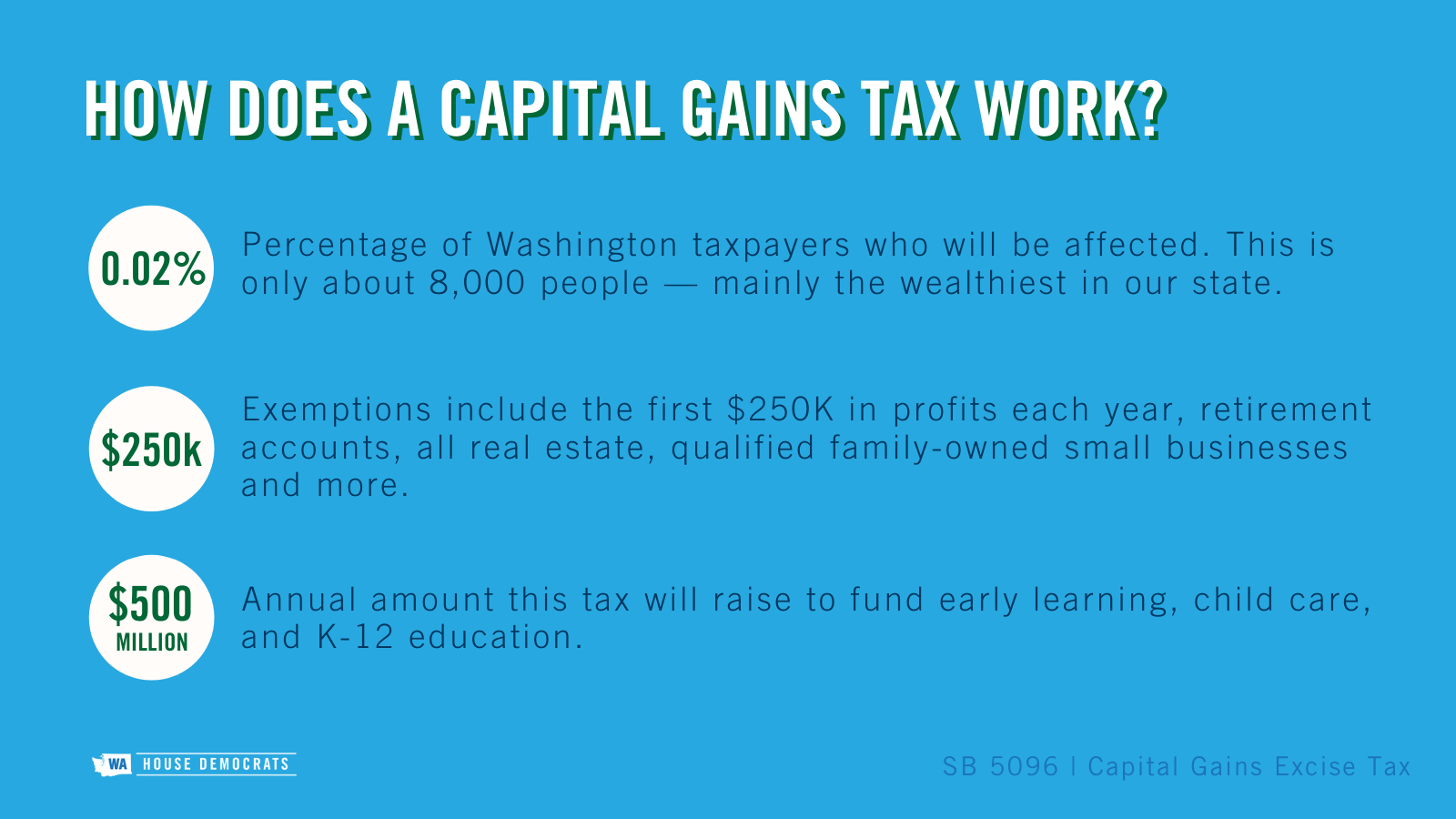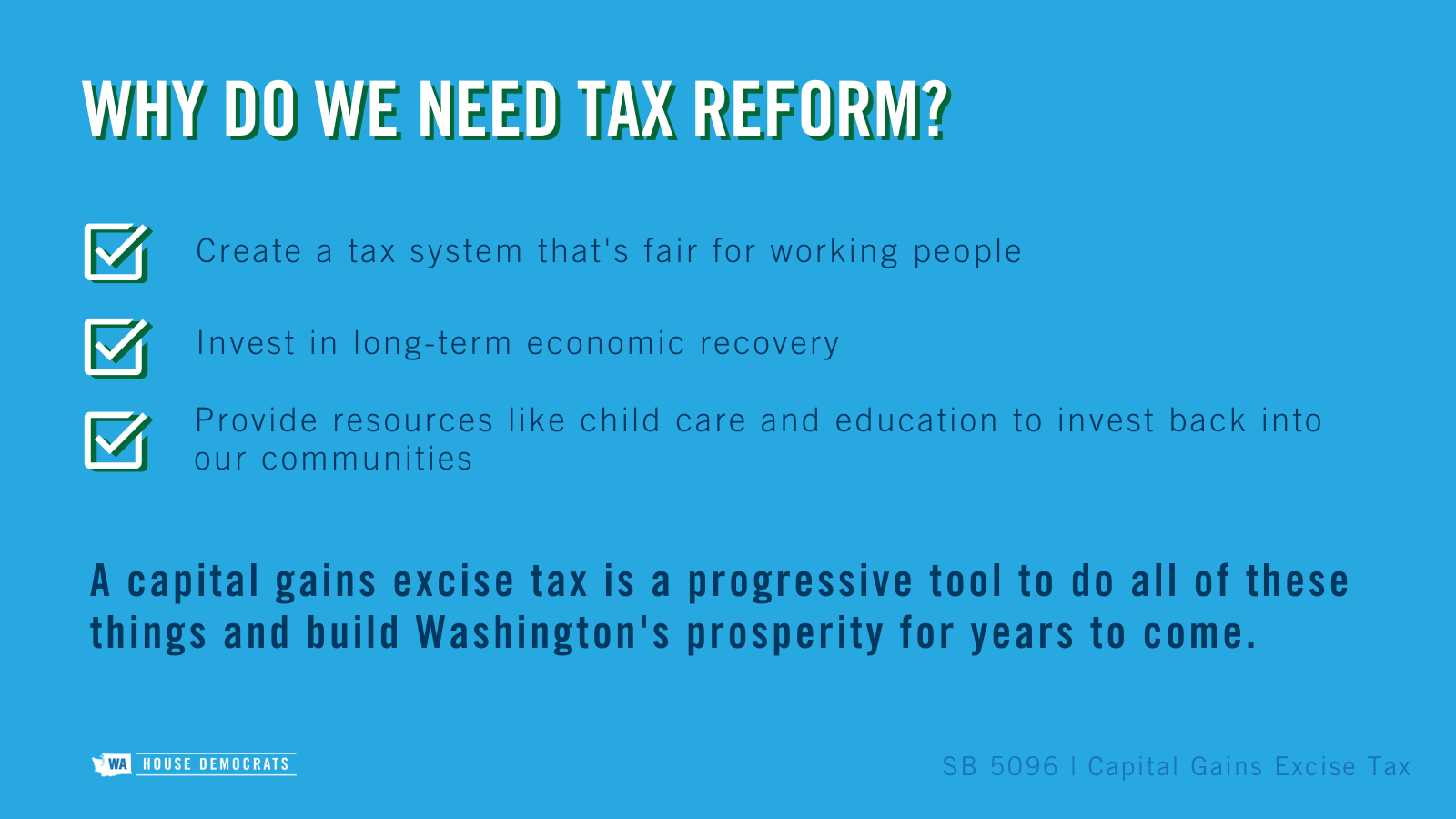 A capital gains tax finally addresses inequality in our tax system. This excise tax on extraordinary profits will impact the wealthiest Washingtonians by assessing a 7% excise tax on the sale or exchange of capital gains. It is estimated to raise $500 million in new revenue each year which will be used to fund childcare and early learning programs. It is beyond time we rebalance our regressive tax code and this is an important first step!
COVID-19 Vaccine Resources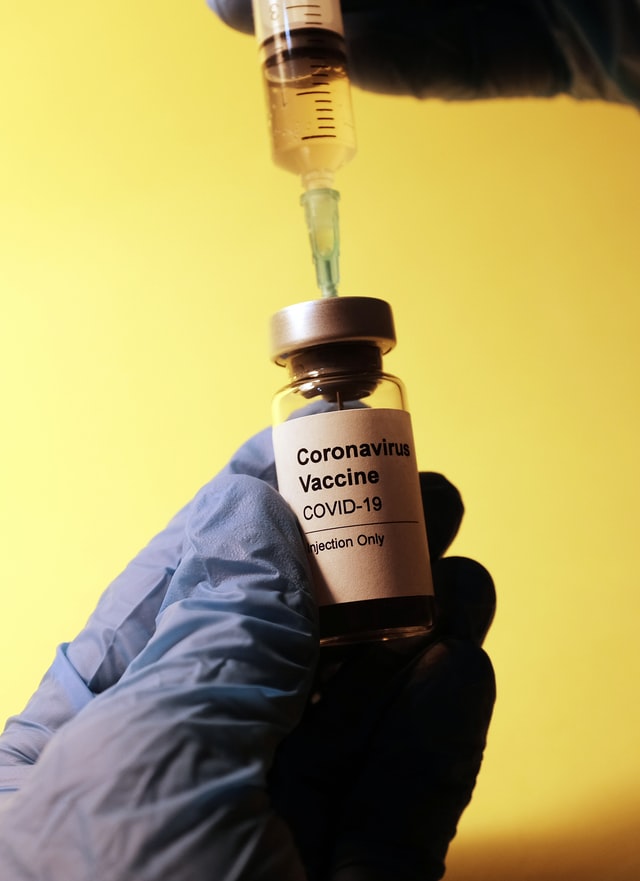 Anyone 16 years or older is now eligible for a COVID-19 vaccine. Vaccination locations in King County are either walk-in or taking appointments.
On King County's Public Health website, you can find the nearest vaccination location, find out information on in-home vaccinations, phone numbers to schedule a vaccination, and more.
To stay up-to-date on the issues I am working on, visit my legislative website or follow my official Facebook page.
Please, do not hesitate to email me with your questions or concerns.
Warm Regards,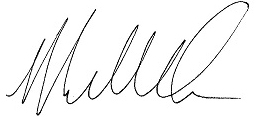 ---