OLYMPIA – The final budget agreed by the Legislature today funds three priorities secured by Representative Drew Hansen (D-Bainbridge Island): (1) new bachelor's degrees in electrical engineering and cybersecurity at Olympic College, offered in partnership with Washington State University and Western Washington University, (2) a statewide cut in community college tuition, and (3) an expansion of computer science education.
1. New Engineering and Cybersecurity Bachelor's Degrees at Olympic College
"Local employers like Avalara, Paladin, and the U.S. Navy need graduates in computer science and electrical engineering, and we have now funded new four-year degree programs to Olympic College so people here can train for these great jobs," said Representative Drew Hansen (D-Bainbridge Island). Hansen, the chair of the House Higher Education Committee, worked with Olympic College, Western Washington University, and Washington State University to identify degrees that would lead to high-paying jobs in Kitsap County and then worked with the three institutions on proposals to bring those degrees to Olympic College. The House budget had funded Hansen's recommendations but the Senate budget did not. The final budget, released today, fully funds Hansen's recommendations.   "I'm grateful we secured bipartisan support for new college opportunities in Kitsap County," Hansen said.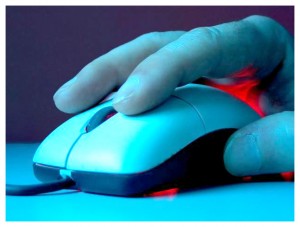 Employers in Bremerton, including the Puget Sound Naval Shipyard indicate that there is an unmet need for electrical engineers. In 2010, Washington State University partnered with Olympic College to offer a Bachelor's in Mechanical Engineering. Under today's proposal, the partnership would expand to offer a degree in Electrical Engineering.
The other proposal is to offer a Bachelor's in Computer and Information Systems Security through expansion of a collaboration between Western Washington University and Olympic College – Poulsbo as well as Peninsula College.   Major employers around the state, and specifically in Kitsap, Jefferson, and Clallam counties have identified a need for graduates in the field of cybersecurity.
The Electrical Engineering program expects to begin with a small enrollment of 5 to 10 students in spring 2016 with the program eventually reaching enrollment of 50 students per year. The Computer and Information Systems Security program would admit 30 students per year beginning in fall 2016.
2. Community College Tuition Cut
The final budget will also cut tuition for community college students statewide, another of Hansen's priorities. The Senate budget released in May had raised community college tuition; Hansen successfully worked with community college leaders, students, and legislators of both parties to reverse this proposal and instead secure a cut in community college tuition of over $150 for students enrolled in associate's degree and certificate programs and over $1,000 in applied baccalaureate programs like nursing and computer information systems. "We just closed tax loopholes to pay for a tuition cut at community colleges across the state," said Hansen. "We need to make college affordable so people have opportunities to improve their lives. This tuition cut will help Olympic College students pay for books, bus fare, and groceries as they work toward the degrees that will help them get good jobs."
3. Computer Science Education Funding
Hansen created a new computer science education grant program to help students train for high-paying jobs in the technology industry. "We have 20,000 open computing jobs in the state right now and yet our state produces only 1,200 computer science graduates each year. Who is going to fill those jobs? Is it going to be students from China and India, or students from Bremerton, Bainbridge Island, and Silverdale?" said Hansen. "We want every student in the state to have the opportunity to learn computer science so they will be ready for high-paying jobs in the state's technology industry."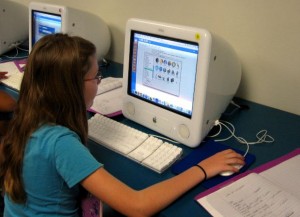 Hansen's grant program—the product of bipartisan work with Rep. Chad Magendanz (R-Issaquah) creates a $2 million public fund that will be matched by private donations. The fund will make grants to train and credential teachers in computer science, provide and upgrade technology needed to learn computer science, and engage students from groups historically underrepresented in computer science (such as girls and minority students) to educate them about computer science as a possible career path.
The final budget also maintained an earlier grant program Hansen created that provides financial support to school districts to offer AP Computer Science. "We want to get high school students excited about computer science, and we know that students who take AP computer science are much more likely to major in computer science in college," Hansen said. "We want to expose our kids to computer science and inspire them to think about pursuing software engineering as a career."
Rep. Drew Hansen (D-Bainbridge Island) is Chair of the House Higher Education Committee.
---