Dear neighbor,
Yesterday morning, Washington State Secretary of Health briefed legislators on the latest on the coronavirus. Here are the main take-homes:
First, the best thing you can do is to maintain excellent personal hygiene by washing your hands FREQUENTLY and never touching your face (including rubbing your eyes or touching your mouth). Why is this important? Because the virus travels via drops of fluid that get everywhere. If someone coughs in their hand or sneezes without covering, those drops can wind up on doorknobs, light switches, countertops, and just about any other surface (including cell phones and keyboards). Frequent washing of your hands means that you're washing away germs and the potential virus.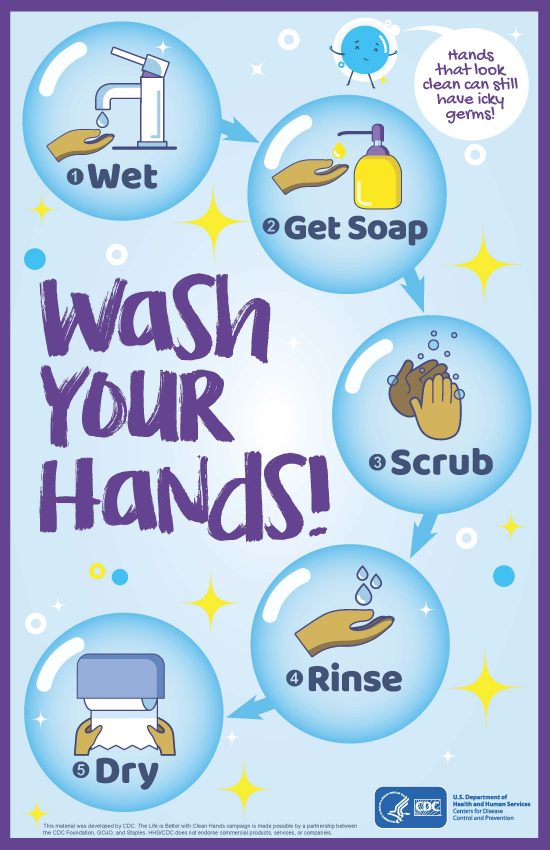 On the subject of coughing or sneezing: use your elbow! Don't cough or sneeze into your hand, that's a good way to spread germs. Use your elbow, then go wash your hands again.
Washing hands frequently means after you use the restroom, before eating, after driving to work, after exiting a bus or other public transit, after using the remote control, or just for fun randomly throughout the day. And washing hands means more than just a little spray of water. Really get in there with warm water, lots of soap, and scrub for AT LEAST 20 seconds. Pick your favorite song and sing the chorus a few times while you scrub your fingers (including the nails), palms, and back of your hands.
About not touching your face: The virus likes to get in your body through your face, because you have eyes, and a nose, and a mouth and plenty of holes to sneak into so don't even go there. You can use tissues or even your shirtsleeve to scratch an itchy nose, but you should never use your hands.
I have been going around the Legislature opening doors with my elbow, pushing buttons with my shirt cuffs, and generally trying to avoid touching anything with my hands. I highly recommend this method because it helps keep your hands virus-free and also improves dexterity when you're pushing elevator buttons with your knees.
Second, why is it important that you follow these recommendations? Because the Washington State Department of Health says so! They are very serious about trying to contain the spread of this virus and if you're relatively young and healthy, it might not be too bad. You might not even know you're sick. But the virus can still spread if you're not diligent about your hygiene methods. And it might spread to someone immunocompromised and they might not be able to handle COVID-19 the way you could. So, we should all do our part to help contain the spread of the virus.
Third, the symptoms. The most common symptoms are a fever, shortness of breath, and a cough. They can start occurring within 2-14 days of exposure to the virus. But instead of going straight to the hospital if you have a cough, call your healthcare provider. Too many people flooding the emergency rooms will overload our healthcare system and leave us all without the care we need.
---
Finally, I want to thank the Department of Health and other public health personnel who have been working diligently since the first case was confirmed. They are monitoring several hundred people for exposure, investigating potential outbreaks, and tracking our healthcare system, all while keeping people like me up to date on what is happening and how the Legislature can be helpful. Thanks to their hard work and information, my colleagues and I knew what we had to do, so yesterday we passed a bill to put $100 million from the Rainy Day Fund into combating COVID-19. That is now heading to the Senate, where I expect it will get a similarly quick approval.
---
I hope this was helpful.. If you have questions, please contact the Department of Health hotline at 1-800-525-0127 and press #. You can also follow their social media for up-to-date information at the links below.
Website: https://www.doh.wa.gov/Emergencies/Coronavirus
Facebook: https://www.facebook.com/WADeptHealth
Twitter: https://twitter.com/WADeptHealth
How Can I be Prepared?
Take care,
Representative Drew D. Hansen
---