We just crossed the first big deadline of the legislative session, policy cutoff. That means a lot of bills are either done for the year and must wait until next year to be considered again or have moved on to review in a fiscal committee to determine their impact to state budgets. As a member of the Appropriations Committee, I will be spending a lot of time on Zoom hearing from the public on these bills and why they are worth including in state budget funding. It's a long process, but a great way to hear the passion folks bring to the Legislature.
One bill the Legislature passed a few weeks ago is the Step One for Community and Economic Relief, one of many steps we are taking to help communities struggling with the effects of COVID-19. This bill appropriated $2.2 billion in federal dollars to go directly to small business grants, rent payments to housing providers and landlords, vaccine distribution and testing and contact tracing, funding for schools to prepare for learning loss, and support for food assistance. It is a big deal and is a necessary step in helping communities during this pandemic.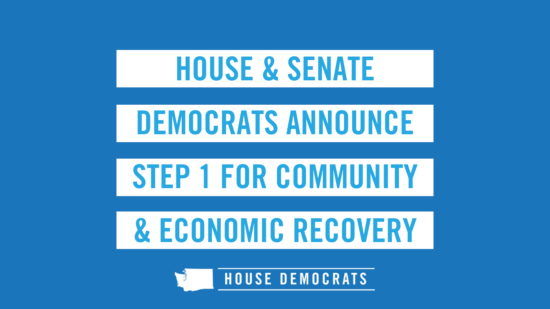 As chair of the Civil Rights & Judiciary Committee, I get to hear about bills that address the ways society reacts to criminal and civil activity. I find it refreshing to hear new ideas people bring to help improve their communities and the past few weeks have been full of discussion about equity in our state. We also have a chance to participate in COVID relief, despite not being a committee that changes tax policy or appropriates money. One bill we worked on in the committee ended up being a COVID response bill that passed the House last month and it deals directly with counseling and mediation services for small landlords. HB 1108 builds on existing program that helps homeowners resolve issues with their lenders before foreclosure is the only option. With the COVID-19 pandemic affecting so many small landlords, it made sense to expand this program further. If you're interested in finding out more, take a look at the Washington State Foreclosure Fairness Program website.
Next month, I hope to have great news to share about the bills I emailed you about last time, mainly the Public Broadband Act and the Worker Protection Act. Those bills are both moving on to the next step and hopefully will be debated on the House floor in the next few weeks. Please continue your efforts to socially distance, wear your mask, wash your hands, get vaccinated when it's available and it's your turn, and take care.
Representative Drew D. Hansen
---