Dear friends and neighbors,
I've recently returned from attending the 2017 National Conference of State Legislatures (NCSL) Legislative Summit, which was held in Boston this year.
NCSL is a bipartisan organization that has been around since 1975. Its mission is to help state legislators and staff succeed in their work and ensure they have a strong and unified voice within our federal government. They also conduct nonpartisan research on issues relevant to state governments. In 2015, our state hosted the NCSL Legislative Summit in Seattle.
For me, attending a conference with other state legislators from both parties – especially in Boston, a city steeped in the history of our nation's founding – was a tremendous honor and felt particularly important this year. My family joined me and it was an incredible experience to walk the Freedom Trail with our 17-year-old son and discuss the actions ordinary citizens took to stand up for freedom and liberty during our nation's founding.
Our final keynote speaker of the conference was one of my favorite presidential historians, Doris Kearns Goodwin. She talked about the qualities shared by some of our nation's greatest presidents, including Abraham Lincoln, Teddy Roosevelt, and Franklin D. Roosevelt. These qualities include the ability to learn from mistakes and change position as necessary, the ability to control temper and emotion, and the ability to stay connected to the people they served. 
Read on for some of the takeaways I got from the sessions I attended at the conference. I'm also following up on my promise to provide details of some of the cuts and efficiencies made in order to balance our state budget this year.

The opioid crisis: A public health problem requiring a public health solution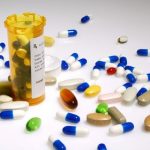 At the NCSL summit in Boston, I attended several sessions on the opioid crisis, which affects every state in our nation, including ours. It became clear to me that treating this problem simply as a law enforcement issue will be a failure. Instead, we have to treat it like a public health challenge. Tackling this epidemic successfully will require efforts on prevention, treatment and enforcement.
That's why I'm pleased the state budget we passed this year invests an additional $12 million in public health over the previous budget, and secures over $1.5 billion in federal Medicaid waiver dollars, part of which will be used to fight the opioid crisis here in our state.
Balancing the state budget: Cuts and efficiencies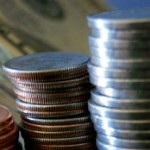 In my last e-newsletter, I covered the bipartisan compromise to fully fund our K-12 public schools through an increase in the state property tax, as well as some small steps on tax reform we took this year.
But I'm sometimes asked whether cuts and/or efficiencies were also considered in balancing the state budget. The answer is yes, and I've listed a few examples below.
It's important to note that the Great Recession resulted in very large program reductions across state government in order to close shortfalls in the state budget. Any program considered not necessary was already eliminated during those years. So our approach this time was to look at program restructuring or other efforts to generate savings, as well as continued suspension of certain programs put on hold during the recession:
We're saving $12.7 million this biennium through changes in K-12 assessment requirements – providing more flexibility in high school graduation requirements.
We're saving $11.1 million this biennium by continuing to suspend smaller financial aid programs that have been suspended since 2011. Examples include the Future Teachers Conditional Scholarship and Loan Repayment Program, Washington Scholars, and the Washington Awards for Vocational Excellence programs.
We're saving $13.1 million by reducing management positions across the majority of state agencies by 6%.
We're saving $23.6 million by assuming certain areas that underspent funds in the last biennium will continue to do so in this one.
Get Involved: Work parties at local parks this week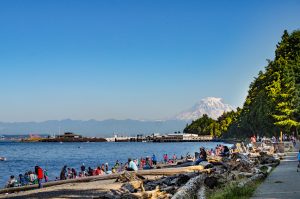 Metro Parks Tacoma sponsors work parties at parks across the city where volunteers can help clean and improve our parks. This coming weekend, work parties are taking place at Point Defiance Beach, Oak Tree Park, McKinley Park, and Swan Creek Park. All ages welcome. Click here for more info.
Community Event: McKinley Hill Street Fair 8/19
The Tacoma Arts Commission and Bates Technical College are two sponsors of this year's McKinley Hill Street Fair, a free community event taking place this Saturday, August 19th, from 10:00 a.m. to 5:00 p.m. Vendors, food trucks, chalk art, live music and more. Click here for more info.
---