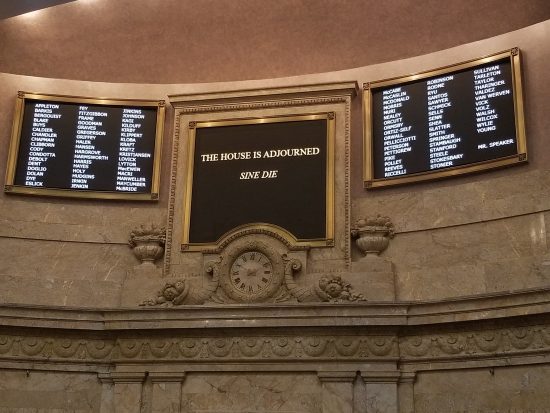 Dear friends and neighbors,
Exactly one week ago, the 2018 legislative session adjourned – on time! – in Olympia. It was a thrill to be with colleagues and staff on the House floor as the gavel came down on a busy but productive session.
During even-numbered years, state lawmakers pass a supplemental budget, making tweaks and corrections to the two-year budgets passed in odd-numbered years. For the 2018 supplemental budget, we had some good news in the form of a positive revenue forecast in February. Economists predict the state will take in an additional $647 million during the current two year budget cycle (2017-2019). Thanks to this extraordinary revenue growth, my colleagues and I voted for a budget that includes a one-time property tax cut to the tune of $391 million. We were able to do this and also leave healthy reserves in our rainy day fund for future emergencies, such as wildfires and unexpected economic downturns. Read below for more details on the investments made in this budget.
While I'm glad we cut property taxes – which especially helps working families and people on fixed incomes – I'm disappointed we didn't provide long-term property tax relief with a capital gains excise tax. The proposal I favored, put forth by Democrats, would have impacted just 5,000 of Washington's highest-income taxpayers – less than one-half of one percent of taxpayers in our state – versus the millions of taxpayers hit with increased property taxes this year. It even included a referendum clause, so the voters could have the final say on whether a capital gains excise tax on the very wealthiest Washingtonians is worth billions in long-term property tax reductions for everyone. It's an idea I've pushed since my first year in the Legislature, and I will continue to champion it going forward. It would be a huge step toward making our tax structure more fair.
Sincerely,

K-12 education fully funded, at last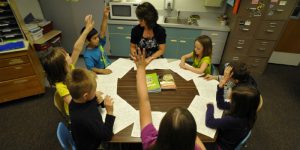 The 2018 session finally, at long last, closes the "McCleary" chapter in our state. As of this year, the Legislature will be meeting its constitutional and moral obligation to fully fund our K-12 schools. While the state Supreme Court agreed with the funding plan lawmakers came up with in 2017, they wanted teacher salaries fully phased in this year. It was the last piece of the puzzle needed to satisfy the Court, and I am so pleased it was included in this supplemental budget. Additionally, the budget invests more funding for special education, and addresses an issue with teacher pay discrepancy among some neighboring districts. Basically, certain districts have a tougher time attracting and keeping teachers because those same teachers can earn more doing the same job in the next district over. We tried to fix that issue last year, and this year we've perfected it even more. Likewise, last year's solutions had a particularly negative impact on the Tacoma School District. These challenges were not clear when lawmakers passed the funding mechanisms last year, but became evident as we examined impacts last interim. I'm pleased we addressed these issues so our schools here in Tacoma and across the state will have the funding they need.
One of the reasons I went into public service is because I wanted to make sure our public schools have the funds they need to provide an outstanding education to every child. When I first came to the Legislature, my son was in elementary school. He's now in high school, and I'm so glad I can tell him legislators lived up to their responsibility to him and the other 1.1 million school kids.
Mental health, safety net, college financial aid get boosts in budget
In addition to the nearly $1 billion in K-12 education investments and the property tax cut, the 2018 supplemental budget gives a boost to areas that will help families across our state:
Over the next four years, the state is investing $306 million more to improve mental health treatment in both state hospitals and community treatment centers. This will have an enormous impact on patients, families, and communities.
The state is restoring the amount of temporary cash assistance for families in extreme need, which was cut during the Great Recession. The new funding brings the grant amounts to above pre-recession levels, strengthening the safety net.
The state is expanding access to higher education by phasing out the wait list for the State Need Grant, which provides financial aid to students from families with low incomes. Over the next year, an additional 4600 students statewide who would otherwise need to incur debt or forgo college due to lack of funds will be able to access this aid.
One of the things I've learned in my eight years serving in the Legislature is that no budget is ever perfect, but this one is pretty close. Now that session is over, you'll see me all over Tacoma in the next few months. Please don't hesitate to come up and chat with me, and let me know what's on your mind. Or, better yet, call my district office to schedule a meeting with me.
Ordinary Washingtonians can change laws, make a difference
One of my favorite videos I try to record each year is interviews with regular, everyday Washingtonians who come to the state capitol to attend bill signings – when the governor signs a bill into a law. Many of these people have worked hard to push for changes in our laws to help make Washington a better, safer place for everyone. Click the videoabove to watch this year's interviews, taped on March 9.
High school seniors: Apply to attend first-ever STEM Signing Day!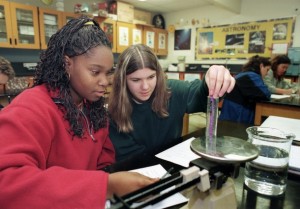 In recent years, the Legislature has made significant investments in STEM education, to help increase the number of STEM graduates from Washington's colleges and technical schools. That's why I want to make students in our district aware of the first-ever Washington State STEM Signing Day 2018. All Washington high school seniors who plan to pursue a STEM degree or career are eligible to apply.
Just like signing days for athletes, the inaugural Washington State Science, Technology, Engineering, and Mathematics (STEM) Signing Day will celebrate high school seniors from across the state as they make their commitments to continuing education programs focusing on STEM.
Date: Monday, April 23, 2018
Location: Museum of Flight, 9404 E Marginal Way S, Seattle, WA 98108
Time: 11:00AM- 1:30PM
Applications must be submitted by March 23, 2018. For more information and to apply, click here.
---