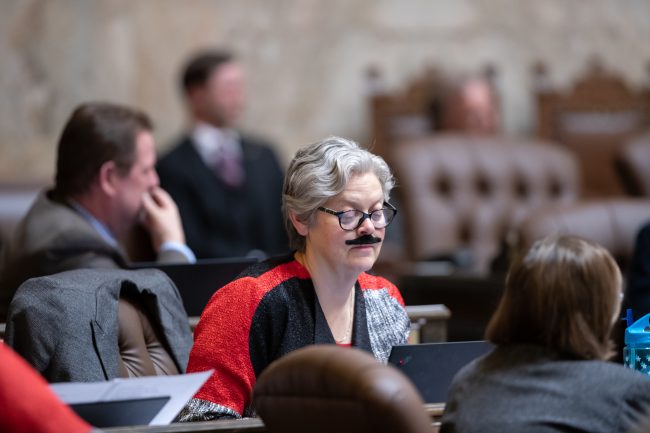 Dear friends and neighbors,
The 2019 legislative session adjourned just before midnight on April 28. While the final days were a marathon of late, late nights and way too little sleep, I'm happy to report that this is the first time in a decade that a 105-day (odd year) session has adjourned on time with no special session necessary. Special sessions cost money and pose challenges for our part-time citizen legislature, with many lawmakers taking leave from other jobs in order to serve. I also hear the frustrations expressed by people who feel that many important votes (like the budget) happen in the final hours of the session, and they would like more time for debate and consideration.
The timelines for legislative sessions were set decades ago, in order to accommodate the agricultural calendar. Many lawmakers at that time were farmers. Our state, our population, and the makeup of our legislature has changed significantly since then. Maybe we should be asking, "Does the legislative calendar best serve the people of our state today?" And if not, what changes would make it better serve the people we represent?
I don't have a quick answer for that, but it's a topic I'd like to hear your thoughts on. You can send me an email, or maybe we can discuss it at one of the community conversations I'll be hosting this interim (stay tuned for details on dates, times, and locations). Also, now that session is over my district office with Rep. Fey is once again open. To get in touch with me there, please call 253-593-2033.
This newsletter is a quick update on highlights from the state operating budget. I call it a budget that puts people first, because I believe the investments made will have a meaningful and positive impact on the lives of people in Tacoma and across the state.
Lastly, a word about the photo at the top of this email. On the last day of the session, the House passed a resolution honoring Speaker Frank Chopp, who stepped down after serving two decades as Speaker. Many lawmakers from both sides of the aisle shared kind words and humorous anecdotes about him, and many of us wore stick-on mustaches in his honor as the resolution was read on the House floor. It was a genuine and heartwarming moment of levity and bipartisan camaraderie during the grueling final hours of the session.
Sincerely,

Critical investments: Behavioral health, affordable housing, education, and more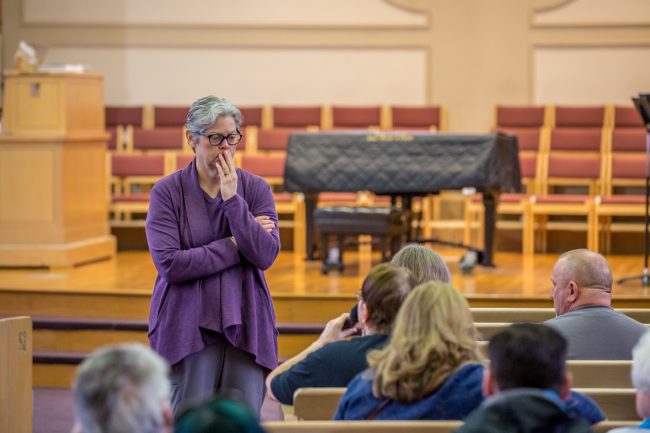 Here are some of the highlights of the new two-year operating budget for our state:
Behavioral Health
We're making significant investments in continued efforts to reform and improve the state's behavioral health system so that people can access the treatment they need, where they need it. We are transitioning from an outdated 20th century system to a 21st century system that better serves patients and their families, mental health care workers, and the public.
$47 million to expand community behavioral health beds and services. This is a critical investment because we know the best outcomes happen when people with mental illness get the treatment they need right in their own communities, where their family and friends are, rather than in large state hospitals that take them away from these support networks. But this infrastructure is not yet built out in our state to meet the demand. With this investment, we are making headway in this regard.
$92 million in this biennium to ensure the stability of state hospitals and the safety of patients and staff. This will specifically help address the ongoing challenges at Western State Hospital.
Affordable Housing
Our state faces an affordable housing and homelessness crisis. We saw this in our own community last year when the sale of the Tiki Apartments caused residents, many of whom were people with low incomes or with disabilities, to scramble frantically to find housing.
$15 million focused on permanent supportive housing and youth homelessness. Permanent supportive housing is one of the best ways to address chronic homelessness. It is low-barrier housing that includes supportive services such as case management, mental health services, and employment services.
$14.5 million for the Housing and Essential Needs Program, which helps people with disabilities who are struggling to find or maintain housing.
$1.25 million for operating expenses for Tacoma Housing Authority's Arlington Drive Youth Campus.
Education
When the state Supreme Court said last year that the legislature had satisfied its duty to fully fund basic education under the McCleary lawsuit, it closed a long-running chapter. But it didn't mean there weren't other needs in our K-12 system that needed to be addressed. We invested in those needs this year.
$155 million for additional special education funding ($294 million over four years).
$61 million for additional levy assistance for areas with low property values.
$12 million for paraeducator training.
$2.5 million additional funding for student mental health and safety.
Higher education
This is kind of a big deal, folks. We have made a bold investment in our state's future by making higher education more affordable, and even tuition-free for many families.
Workforce Education Investment: Creates a new Washington College Grant to make public college (two- and four-year public colleges and technical schools) tuition-free in Washington state for families earning less than $50,000 per year, with partial scholarships for families up to state's median income, and significantly invests in community colleges.
Other investments:
$35 million to expand Early Childhood Education and Assistance Program (ECEAP) slots and rate increases for ECEAP childcare providers.
$31 million to improve habitat and protect Orcas.
$9 million to eliminate the backlog in testing sexual assault kits.
$24 million in state general funds to increase our wildfire response and address natural disasters.
$4.5 million to expand rural broadband.
The budget also included funding to continue two pilot projects in Pierce County that I championed:
$750,000 for reducing potentially preventable hospitalizations. The 27th Legislative District has nearly twice the average statewide rate of preventable hospitalizations, and that's concerning. If we're the epicenter of the problem, I want us to be the epicenter of the solution. This funding goes towards increasing immunization rates and implementing more health screenings, interventions and referrals by providers.
$1.25 million for child abuse prevention. The Help Me Grow pilot project is helping ensure parents have the supports and resources they need to avoid child abuse and neglect. The goal is to keep families together and prevent crisis situations that result in children being removed from their family home and placed in foster care.
---