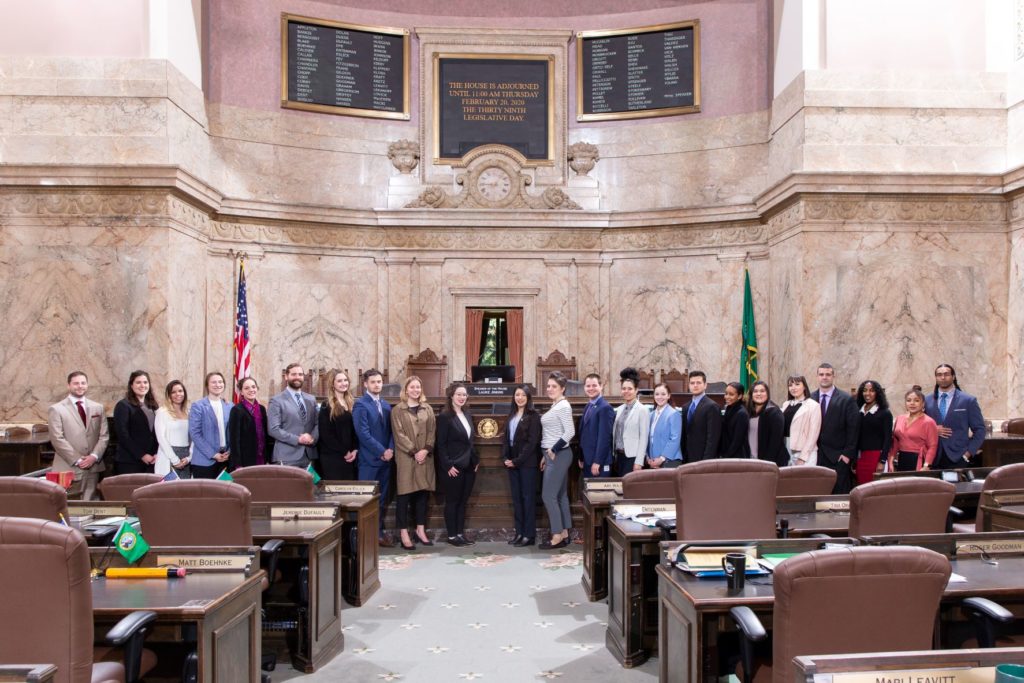 Dear friends and neighbors,
October is here (already!) and preparations for the 2022 legislative session continue in Olympia. That includes planning and preparing for the next cohort of legislative interns.
If you know someone who is currently a college junior or senior in good academic standing, you may want to let them know about the Washington State Legislative Intern Program. Applications are being accepted for the 2022 session now, with a priority deadline of October 15.
More information about intern responsibilities, eligibility requirements, and the application process is available here. Fun fact: interns have been part of each legislative session since 1955, including during the 2021 remote session.
This program is open to students of all majors and backgrounds. No political experience is necessary, just an interest in learning about and participating in the legislative process. Having had the opportunity to work with several outstanding interns who were assigned to my office over the years, I strongly encourage eligible students from the 27th District to learn more about this opportunity.
---
Proposed redistricting maps are online
Once every 10 years, the political boundaries in our state are redrawn to evenly balance the population among each legislative and congressional district. Doing so ensures each district represents an equal number of residents, because communities and populations change over time.
In our state, an independent redistricting commission is charged with redrawing these boundaries. The commission is made up of four commissioners that are each appointed by the four legislative caucuses, plus a fifth nonvoting commissioner. Back in December 2020, I was proud to appoint April Sims to be the redistricting commissioner for the House Democratic Caucus.
Last month, the commissioners each released their proposed legislative and congressional maps.  These proposed maps can be viewed online here.
Now it's YOUR chance to weigh in. A public outreach meeting on the proposed legislative maps already took place this week on Oct. 5th, but you can still leave a comment on each commissioner's map even if you didn't attend the meeting. And you can watch a replay of the full meeting here in English, Spanish, or with ASL interpretation.
A public outreach meeting on the proposed congressional maps is taking place online this Saturday, Oct. 9th. You can watch the meeting or register to comment here.
I hope you'll add your voice to the conversation. It is critical that the commission's final maps reflect the input of the people and communities of our state.
---
COVID-19 booster shots now available to certain populations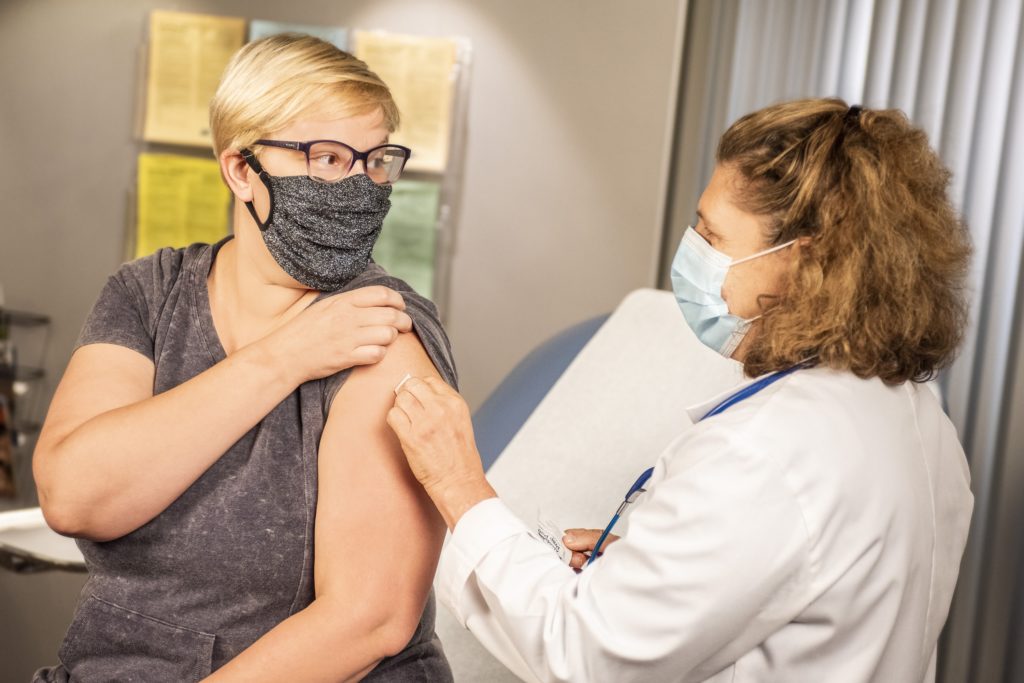 A third "booster" shot of the Pfizer-BioNTech COVID-19 vaccine has been approved by the FDA and the Western States Scientific Safety Review Workgroup.  To help protect those most at risk of complications or death from COVID-19, and to help stop community spread of the virus, I urge all qualified individuals to get their booster shot as soon as possible.
The CDC recommends booster doses of Pfizer vaccine for people who have completed two doses of Pfizer at least 6 months ago and are:
The following people may also receive the booster shot at least 6 months after receiving two doses of Pfizer vaccine based on their individual benefits and risks:
18-49 years who are at high-risk because of underlying medical conditions.
18-64 years in occupational or institutional settings that put them at high risk for COVID-19 (healthcare, schools, childcare, homeless shelters, correctional facilities).
You can find a COVID-19 vaccination appointment here.
---
Housing stability "bridge" extended through Oct. 31
The governor recently extended the housing stability "bridge" proclamation through Oct. 31st, continuing protections for certain renters who are struggling to recover financially from the pandemic.
If you currently need rent assistance or anticipate not being able to pay rent, apply now to ensure you are protected, even if your application is not processed before October 31.
Multiple tenant protections specifically designed to provide help to those who need it were signed into law this past session. This includes the new Eviction Resolution Pilot Program, which helps people avoid losing their home.
I'm proud of the steps the legislature took this year to strengthen renter protections, provide rental assistance, and bolster economic survival measures to make sure people emerge successfully from the severe economic hardship brought on by the COVID-19 pandemic. Here are some additional resources:
Housing and other rights in multiple languages: www.walawhelp.org
Toll Free Eviction Defense Screening line: 855-657-8387.
Washington State Attorney General's question/complain form: submit questions or concerns online here, or call 1-833-660-4877 to leave a message.
Landlords who lost rent or have property damage caused by tenants can also access funding through the Landlord Mitigation Program.
---
Thanks for reading this e-newsletter. It is an honor to serve as your state representative, and I hope you will reach out to me with your comments, questions, and concerns.
Sincerely,

---