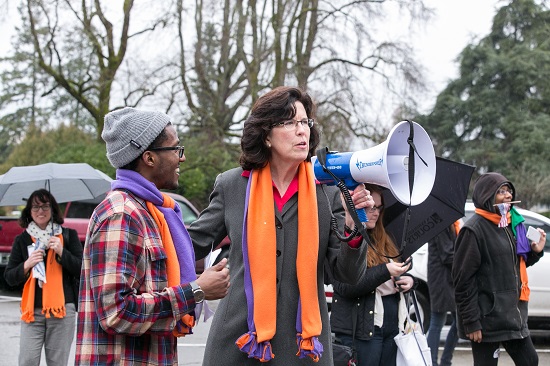 It's an honor and a privilege to serve the people of the 28th District in the House of Representatives.
The 2019 legislative session was very productive. I was able to work with my colleagues to pass many important policies that support middle class and working families in Pierce County. Some of the highlights include expanding the property tax exemption for senior citizens and disabled veterans; ending surprise medical bills and making drug costs more transparent; increasing special education funding; and investing in local transportation and construction projects.
Seeing the 2020 session on the horizon, I look forward to serving you and continuing to stand up for:
Working families and seniors by advocating for more ways to keep health care affordable, building a fairer tax system, and creating well-paying jobs that provide economic security;
Washington students by supporting continued improvements in early learning, K-12 funding, and making college and career training accessible and affordable;
Veterans and military families who make unprecedented sacrifices for our state as they serve and then transition to civilian life including a renewed push to pass my legislation to promote military spouse employment; and
Communities across Pierce County by strengthening transportation, affordable housing, parks, and so each neighborhood is a safe, healthy and vibrant place in which to raise our families, live, and work.
My door is always open to you and I encourage you to reach out with any questions, concerns, or comments on anything I'm working on in Olympia. You can reach me, or my legislative assistant Jennifer, at the contact information below:
I look forward to hearing from you!
It is the highest honor to serve as your State Representative.
Yours,
Rep. Christine Kilduff