I am back in Olympia for the 2019 Legislative Session and excited to share the latest news from our first week. Already a lot has happened, including a new role for me. I have been elected Majority Deputy Floor Leader, which means I will assist in the coordination of floor debate and passage of bills. My goal is to encourage bipartisan cooperation and mutual respect between Democrats and Republicans and ensure fair and equitable debate on important issues. Public service should be about the common good, not partisanship, and I am excited to help set that example.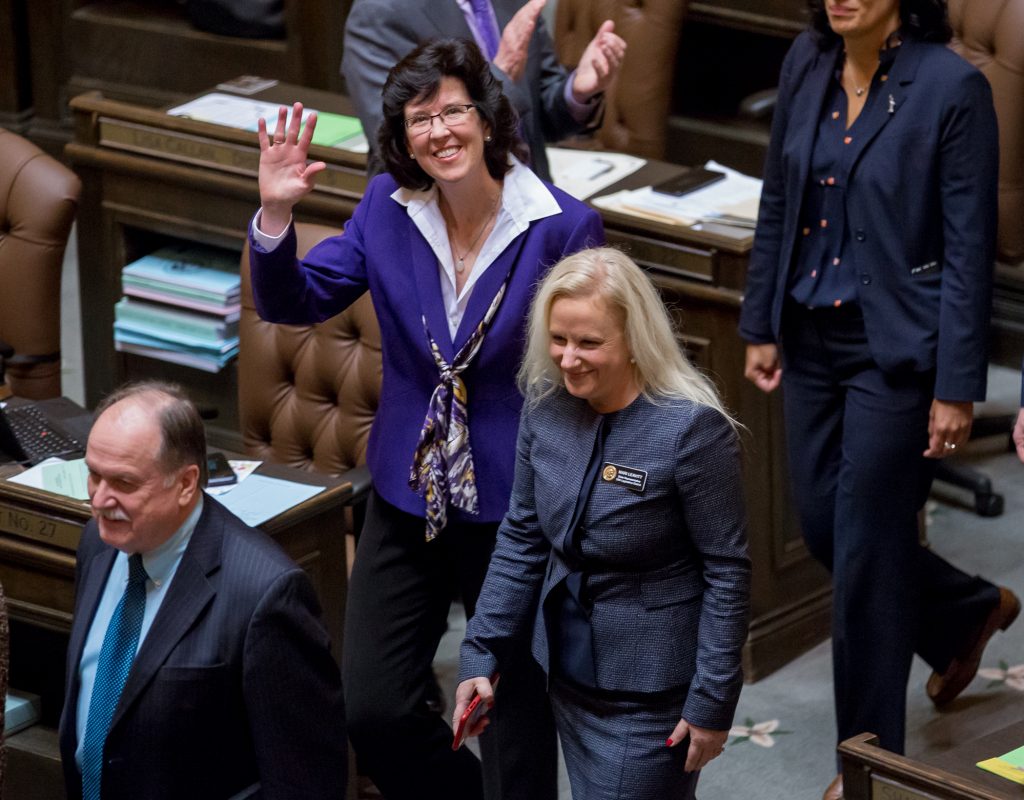 Read below to see updates on past legislation, the House Page Program, and more.
---
Military pro bono legal services program now active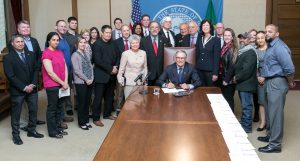 For servicemembers facing a legal dispute but deployed overseas, or a veteran seeking benefits at home, hiring a lawyer is costly and often a challenge. The frequency of deployments and change-of-station orders uprooting our military families can result in legal actions that require representation. Servicemembers are focused on protecting and defending our freedoms and cannot just drop their work and leave, so access to legal representation is imperative. That is why I passed HB 1055 in 2017.
This new law provides legal assistance for military families from the Attorney General's office. The AG's Veteran & Military Resources department has a website up with information about pro bono services and other resources. There is also a new legal resource guide online you can read here.
---
Identifying and ending discrimination on the books is easier this year
Last year, I passed a new law (HB 2514) that allows a homeowner to remove discriminatory or restrictive covenants in a more straightforward manner. Discriminatory covenants refer to language in property deeds that were meant to bar ownership based on race or religion. While unenforceable, the discriminatory language has remained in property deeds—something many are shocked to find when they buy a new home.
The Legislature agreed that we needed a new law to easily remove that kind of language and passed HB 2514 to allow homeowners to remove discriminatory covenants through a straightforward and easy process. That law went into effect this year. The Pierce County Auditor has a new webpage with a step-by-step process for individuals who want to remove discriminatory covenants from their property deed.
The Seattle Times wrote more about the law a few weeks ago, which you can read online here and the News Tribune Editorial Board wrote a great editorial: "Let's root out racism in Pierce County real estate records".
---
The House wants YOU to be a Page
Do you have a student in your family between the ages of 14-16? The State House of Representatives is looking for students interested in serving their state capitol for one week during the legislative session. Learn about the legislative process from this truly unique opportunity. I enjoy meeting all of the pages from the 28th District every year and know that this weeklong experience stays with students long after they leave Olympia.
Apply online by visiting the House Page Program website here.
---
It's an honor to serve as your representative. Thank you,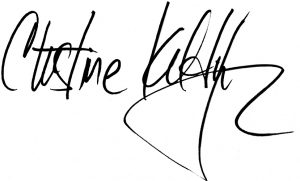 ---