Friends, neighbors —
This time of the legislative session is very busy as we have been spending the majority of our day on the floor of the House, voting on bills prior to a critical deadline called "House of Origin cutoff." After that, policy bills originating in the House will either move forward or no longer be considered this year. This email contains an update on bills I passed so far and an announcement about an upcoming town hall.
---
Town hall with Rep. Mari Leavitt on March 23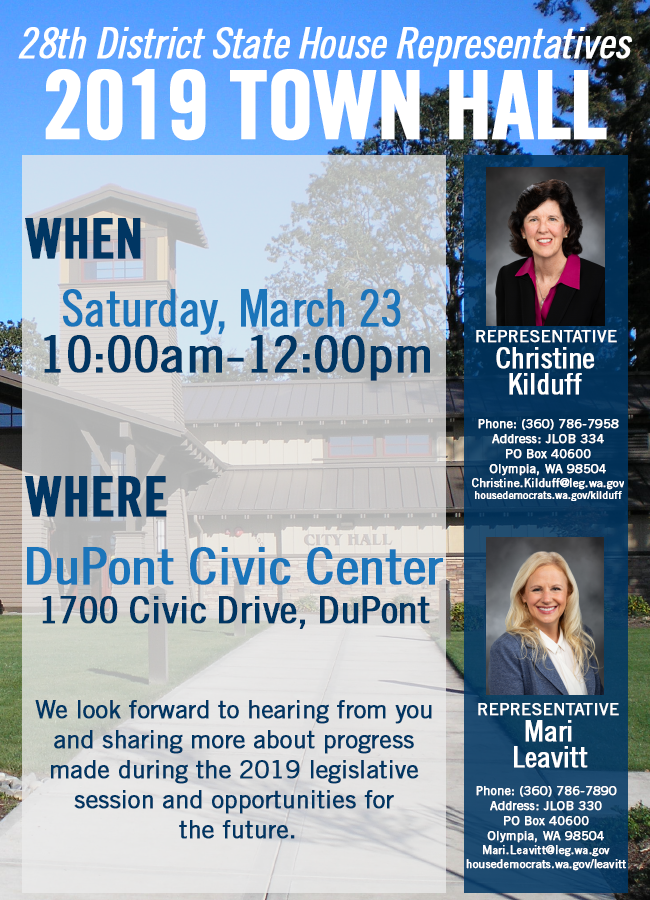 Please join Rep. Leavitt and me for a town hall on Saturday, March 23 from 10:00am – 12:00pm. We will be at the DuPont Civic Center, 1700 Civic Drive, DuPont, WA 98327. We look forward to your questions and hope to see you there!
---
Update on sponsored bills
Many bills do not make it past a significant milestone known as the "cutoff date," but they still can return next year or later this year if they are necessary to implement the budget. Below are highlights of some of the bills I prime sponsored that passed out of the House that are now in the Senate for consideration.
More bills continue to move through the Senate and the House and I will have more to share with you on those in the upcoming weeks.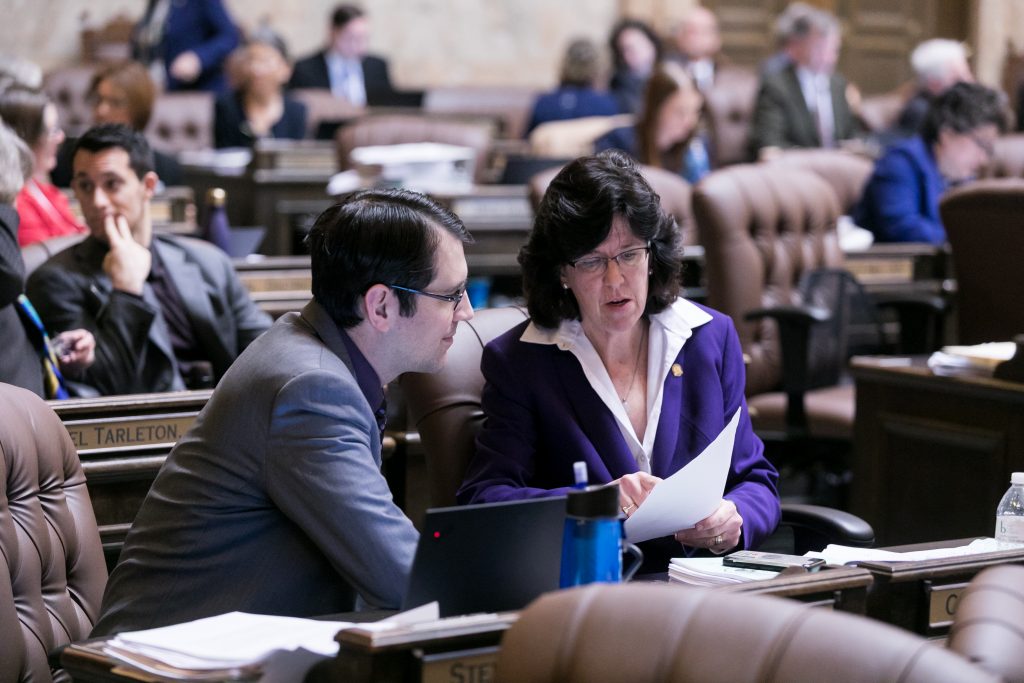 ---
I hope to see you at the upcoming town hall on March 23. Please do not hesitate to contact me if you have any questions or concerns to share. It is the highest honor to serve as your representative in Olympia.
Thank you,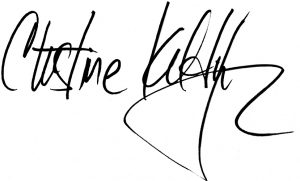 ---