Friends and neighbors –
With the introduction of two important proposals, the House Capital and Transportation budgets, we have decided to send you joint email updates highlighting funded projects for our district. In this first joint communication, we update you on projects in the proposed House Capital Budget, which creates thousands of jobs and funds construction projects across the state.
---
Proposed capital budget projects in our communities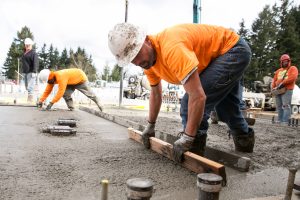 The proposed House Capital Budget, or construction budget, is a $4.6 billion investment in local communities that creates jobs all across the state. Statewide, over $1.1 billion are used to build public schools and another $927 million goes toward colleges and university construction projects.
Our district has $147 million in construction projects ranging from local community projects to major building investments at Pierce College Fort Steilacoom, Joint Base Lewis-McChord, and Western State Hospital.
$1.2 million to help build a new, modern facility for the Morgan Family YMCA: The Morgan Y is a gathering place for children and families and offers a variety of activities important to the local community. Their current facility is deteriorating and needs to be replaced.
$1 million to assist in rebuilding the Fircrest Pool: You may know that the City of Fircrest is seeking to rebuild the pool at the community center. This provides a portion of the funding needed for that project.
More than $35 million for Pierce College Fort Steilacoom: Pierce College requested funds for a variety of projects, including repair of current buildings, facility improvements and ADA compliance for the Cascade Building, and updates to classrooms supporting early childhood education, music, and arts programs.
Over $6 million for Tacoma Community College: TCC requested funds to help remodel a building to provide dedicated instruction space for their music department, consolidate student services into a single location, upgrade and repair buildings, and repair the roofs of several buildings.
$23 million for Joint Base Lewis-McChord and Camp Murray: A variety of projects at Joint Base Lewis-McChord and Camp Murray, including a new Air Support Operations Group complex, a Mission Support Group facility, roof repairs and building upgrades and improvements, are included in this proposal.
$72 million for Western State Hospital: As we focus on delivering mental health care in local communities and we look at building a new Western State Hospital, we remain committed to maintaining and improving the existing facility as much as possible to keep the staff and patients safe. This funding includes increasing safety measures like alarm systems, and closed-circuit television systems. There is also funding for a new security fence, a treatment and recovery center to address the waiting list to hopefully reduce length of stay for patients. Finally, the capital budget includes funding to construct two new buildings for up to 60 beds for forensic service treatment.
Lakewood Community Policing Program at Western State Hospital: While not a capital budget request, the operating budget will include $621,000 for a community partnership program between the city of Lakewood and Western State Hospital for community policing efforts to protect the Lakewood community around the hospital.
Nearly $2 million for our local environment projects: One project is the Fort Steilacoom Park Trail access upgrade in Lakewood, which will include paving a parking area, improving two of the trailheads, adding new pedestrian trails, and adding a restroom, along with signs. Other projects include a new 2.5-mile trail from Kobayashi Park to Chambers Creek estuary in University Place, connecting existing trail segments, and improvements to Lakewood's Harry Todd Park, such as building a first-time public fishing dock on the lake.
$500,000 for the Bethel Dental Clinic: The Bethel School District is partnering with Community Health Care to help get dental care to students, parents, teachers, and other people in the area. This $500,000 allocation helps fund the building of a new dental clinic at Shining Mountain Elementary.
$2 million for University of Washington Tacoma: The University of Washington Tacoma seeks a new Academic Innovation Building to help accommodate enrollment growth in the business and mechanical engineering programs. This funding assists in the design of the future building.
$1 million for Beacon Center renovation: The city of Tacoma is working to renovate the Beacon Center for a new shelter for homeless youth. We worked with other lawmakers from neighboring districts to help get this funding so that we can kids in our region can have a safe place to stay.
In addition to these great projects that benefit our region, there are several "Arts & Heritage" projects that we are excited to see included in this proposal.  They include:
$43,000 for the University Place Historical Society to begin work on creating a history museum at the Curran House.
$34,000 for the UP for Arts – Forever Friends project to help fund a new sculpture and lighting to improve visibility at University Place's Curran Apple Orchard Park.
$14,000 for the Anderson Island Historical Society to replace deteriorating windows at the Historic Johnson Farm, extending the season for activities for the public to visit.
$72,000 for the Steilacoom Historical Museum Association to construct a storage building to house supplies and materials, freeing up space for the archives and artifacts and keeping the museum in compliance with conservation best practices.
This is a great list of investments for our region and we are very happy to continue to support community projects that improve, replace, or upgrade local facilities.
Next week, we will send an update on the Transportation budget and the projects in that proposal that benefit our region.
---
Rep. Leavitt honors National Guard members
Rep. Leavitt spoke on the floor of the House this week honoring National Guard members. You can watch her speech online by clicking the image below.
---
Thank you for reading this update. Please let us know if you have any thoughts about these projects or other matters before the Legislature. It is our honor to serve you.
Sincerely,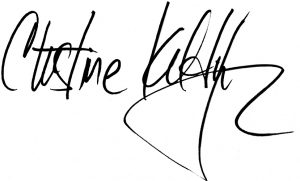 ---