Friends, neighbors —
There is less than a week left in the 2019 Legislative Session and both the House and Senate are busy voting on legislation. We have spent most of the last two weeks on the floor of the House, voting on legislation the Senate approved. Similarly, the Senate has been voting on House-approved bills, including some of mine. Below is an update on the bills I sponsored that passed both chambers of the Legislature.
In addition, I am hosting a "Coffee & Conversations" meeting with Rep. Mari Leavitt at Anthem Coffee in University Place on May 4 from 8:45 a.m. to 10:30 a.m. We are scheduling additional "Coffee & Conversations" meetings in other towns and neighborhoods throughout the summer.
Many of you have reached out about HB 1155, which requires rest and meal breaks for nurses. I understand your concerns about recent amendments to the bill, and I fully support nurses and health care workers.
---
Sponsored legislation passed by the Legislature
Many bills do not make it past a significant milestone known as the "cutoff date," but  still can return next year or later this year, if they are necessary to implement the budget. Below are highlights of some of the bills I prime sponsored that passed out of the House and the Senate.
Advanced enrollment for military families (HB 1210): I am happy to share just a few days ago the Governor signed this bill into law. HB 1210 allows military families to enroll their students in school before moving to a new area, minimizing interruption to a child's education and providing peace of mind to those who serve our country. Watch a short video about this bill by clicking here.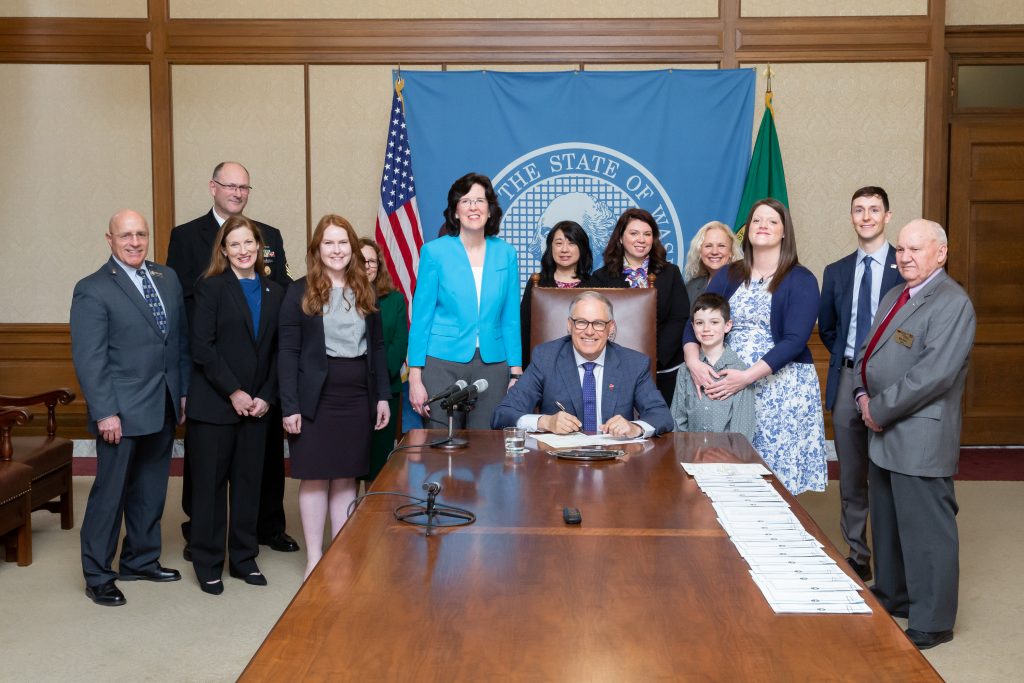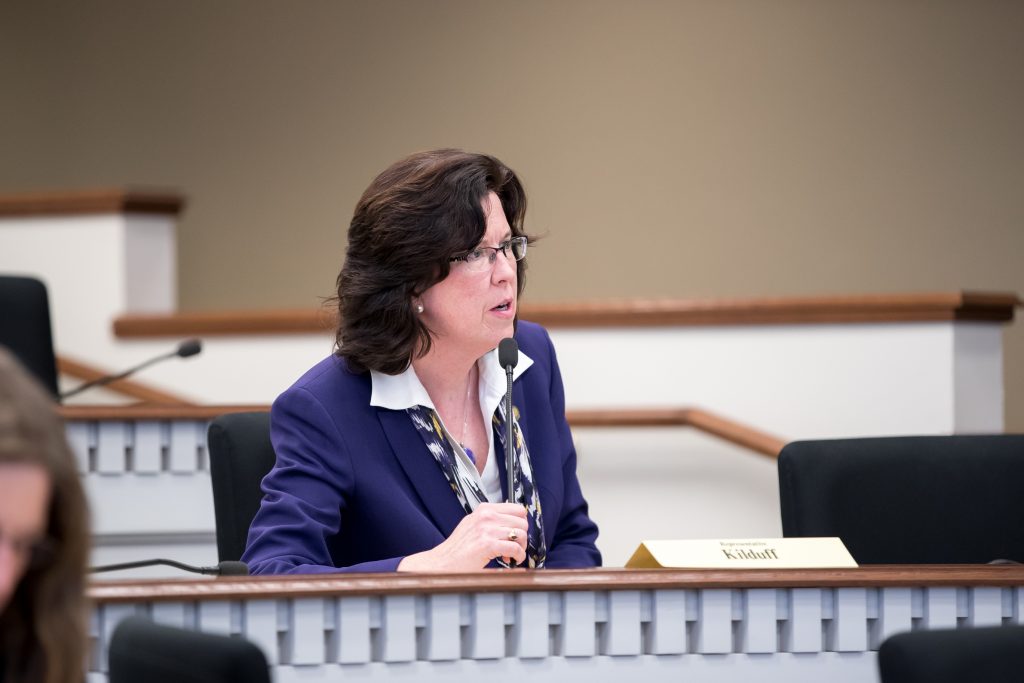 ---
"Coffee & Conversations" begins May 4
Join Rep. Mari Leavitt and me for the first of several "Coffee & Conversations" on Saturday, May 4. We plan on holding these small group discussions in towns throughout the district and the first is in University Place. I hope you will mark your calendars and join us. We will be announcing future dates in the coming weeks.
When: Saturday, May 4 at 8:45 a.m. to 10:30 a.m.
Where: Anthem Coffee & Tea – University Place, 3609 Market Place W. #101, University Place, WA 98466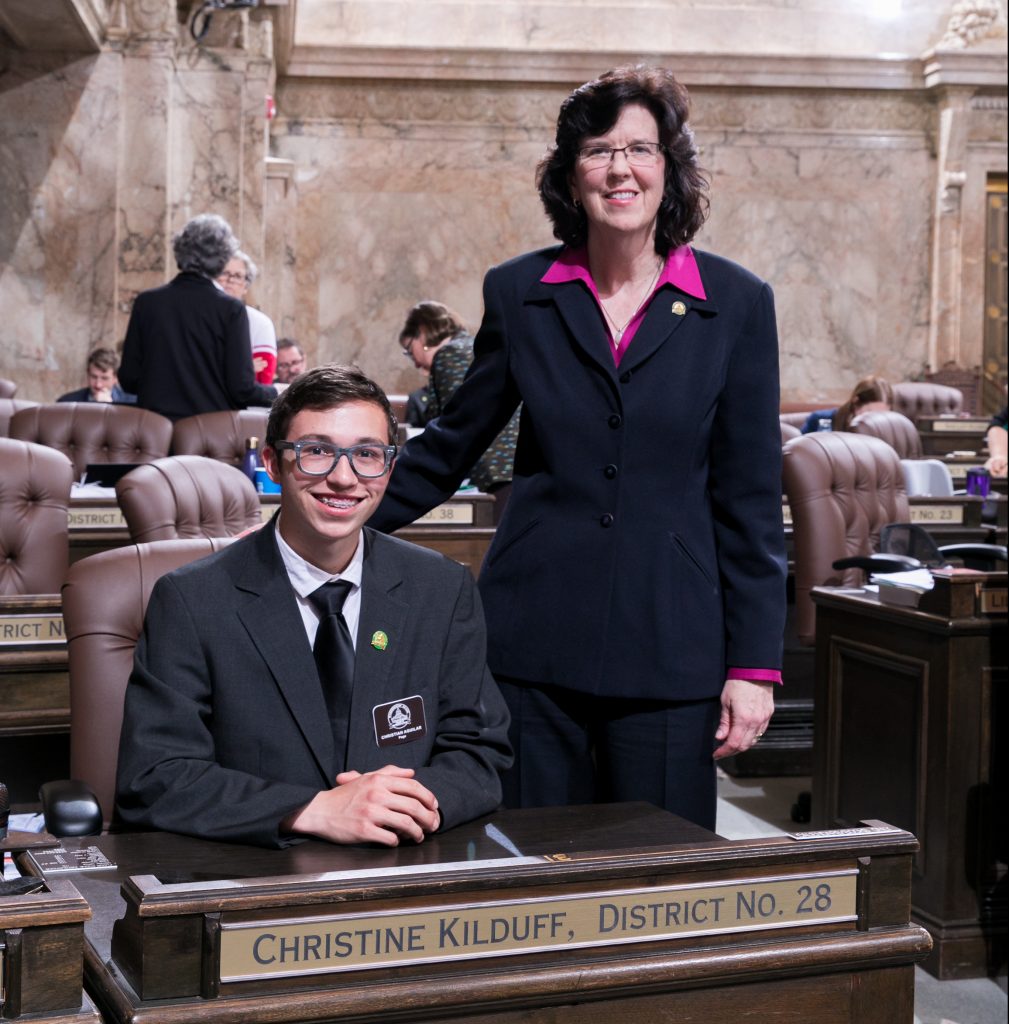 ---
Supporting our health care workers
I support and appreciate the valuable service health care professionals provide to our state, which is why I voted for HB 1155 when it left the House. This bill provides meal and rest breaks for nurses, critical to ensuring patient safety. Unfortunately, the Senate amended the bill to strictly limit the number of hours nurses can work in a shift and exempts certain facilities from being required to provide those breaks.
The next step is to work with Senate leaders to return the bill back to the original intent of ensuring health care workers have basic breaks and overtime protections. That is what our health care workers and our patients deserve.
---
Since we are nearing the end of the regular session, I look forward to providing you an update on the status of the state Operating Budget, Transportation Budget, and Capital Budget soon. In the meantime, please do not hesitate to contact me about any ideas, questions, or concerns you have. It is the highest honor to serve as your representative in Olympia.
Thank you,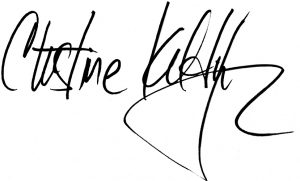 ---