Dear Friends and Neighbors,
Given the ongoing nature of the COVID-19 pandemic, we are joining forces to consolidate the information and resources into one joint House newsletter for the the 28th legislative district. We believe it is helpful to get this information to you as quickly and efficiently as possible. We hope you find it useful.
Washingtonians have stepped up to the challenge and we are flattening the curve. Social distancing can be very challenging, but it is working. The projections from the University of Washington's Institute for Health Metrics and Evaluation show that Washington is making real progress. However, these projections assume that we will continue to follow Governor's Stay Home and Stay Healthy Order through at least May 4th and possibly longer. To keep improving, it is essential that we continue to stay home, maintain social distance, and as hard as it is, refrain from visiting friends and relatives. Staying the course, we can save lives and re-open our state sooner. If we take our collective foot off the gas pedal, we will inevitably delay re-opening our state and more people will become ill and die.
Staying the course is by no means easy. But staying the course means we will eventually get ahead of this pandemic and get the job done. Please do not hesitate to contact our offices for assistance and information. It is our honor to serve you.
Stay strong and take good care,
Christine Kilduff           Mari Leavitt
Keep an eye out for stimulus payment scams
The federal government is seeing an increase in scams related to stimulus payments including phone calls, text messages and e-mails phishing for information. The messaging includes variations of language such as "in order to receive your/your client's stimulus payment via direct deposit, we need you to confirm the banking information." Scammers are also gathering that information via telephone and directing victims to click on a link that takes them to a website where they enter their banking information.
Here are some important things to know:
The government will not ask you to pay anything up front to get stimulus money.
The government will not call to ask for your Social Security number, bank account, or credit card number.
If you spot a scam, please tell the Federal Trade Commission. The Washington State Office of the Attorney General has consumer protection information and resources for reporting scams. The Attorney General has also launched a "See It, Snap It, Send It" campaign to combat COVID-19 price gouging. The office has received over 400 price-gouging complaints since March.
Pierce County Officials Virtual Town Hall on COVID-19
Yesterday, Rep. Leavitt hosted a Virtual Town Hall with other Pierce County elected officials on COVID-19 featuring the Director of Tacoma-Pierce County Public Health Department, Dr. Anthony Chen. Click on the video below to watch the town hall.
---
Unemployment assistance
The Employment Security Department (ESD) is experiencing an unprecedented surge in applications for unemployment insurance. ESD has the following recommendations to follow before applying to help them meet the increased demand and get people their money and benefits more quickly.
Face masks and personal protective equipment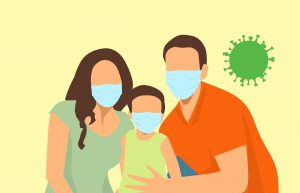 Department of Corrections 
Here is information from the Department of Corrections about the state corrections facilities and testing, news releases, and guidance.
Access to state lands
To help reduce the spread of COVID-19, all campsites, roofed accommodations (such as cabins, yurts and vacation houses), group camps and day-use facilities are closed through May 4, 2020. If you have an existing reservation, you will be contacted about a refund. Learn more at the Washington State Parks reservations website.
All state parks, including day uses areas, state recreational fisheries, Washington Department of Fish and Wildlife (WDFW) and state Department of Natural Resources (DNR) recreational lands are closed through May 4.
WDFW has temporarily closed recreational fishing and shellfishing statewide.
---